Gaming-related crimes in Macau rise 38 pct in 2015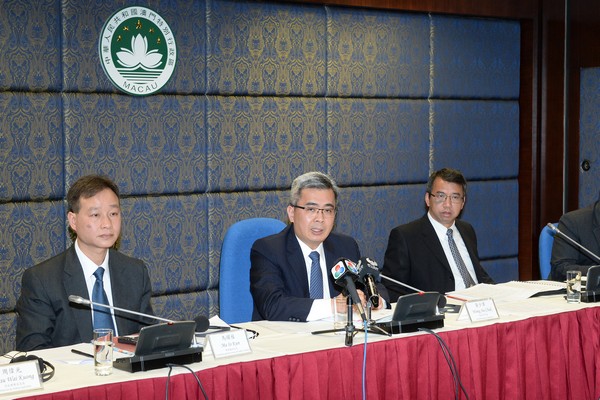 The Judiciary Police (PJ) recorded 1,553 gaming-related crimes in 2015, a year-on-year increase of 38 percent, Secretary for Security Wong Sio Chak announced on Monday.
Addressing a press conference at his office in Cotai to announce last year's crime figures, the policy secretary said that last year's total number of crimes dropped 2.6 percent year-on-year to 13,653.
The police recorded 410 false imprisonment cases in 2015, a year-on-year increase of 86.4 percent, Wong said, adding that loansharking cases reached 354, a 48.1 percent rise.
Wong was quick to add that the gaming industry's current "adjustment" phase had so far not affected the city's public security situation.
Wong said that most of last year's false imprisonment and loansharking cases took place on the fringes of the gaming industry.
False imprisonment usually involves gamblers defaulting on a gambling loan who are held against their will by casino loansharks trying to put pressure on them, their family members or friends to get back the loan plus usurious interest.
Wong also said that last year saw 5,079 cases in which taxi drivers were prosecuted, a threefold increase from the 1,666 cases recorded in 2014. "A total of 1,874 of these cases were classified as refusing to pick up passengers, accounting for 37 percent, while 1,233 involved overcharging, accounting for 24 percent," Wong said.
A total of 5,476 people were arrested by the police and then transferred to the Public Prosecution Office (MP) last year for further investigation and possible charges, 680 more than in 2014, Wong added.
(Macaunews/macaupost)