Dog track in Macau seeks 3-year extension, pledges 'new features'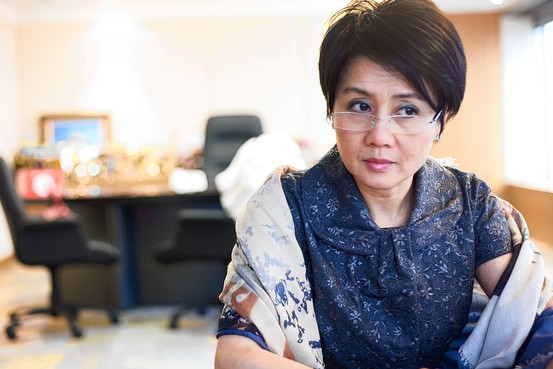 The government should extend Macau Yat Yuen Canidrome's greyhound racing concession for two or three years to give the firm sufficient time to improve its racetrack facilities and add "new features," said Angela Leong On Kei, the firm's acting chairwoman.
The gaming executive-cum-lawmaker said that the operator had yet to be notified by the government about the duration of the extension of its concession, adding that the firm had come up with several development plans for the site.
The government hinted earlier this year that it intends to extend the concession.
The concession is due to expire at the end of this year. Last month, the government said that it had commissioned the University of Macau's (UM) Institute for the Study of Commercial Gaming (ISCG) to conduct a one-year research project on the dog racetrack.
"I hope we will be given at least two or three years. There're some employees who are aged around 60. What would they do [if the racetrack is closed]? Besides, we have come up with several development proposals for discussion with the government," Leong said, adding that the proposals contained a wide range of objectives that included providing family services, sports facilities and support to local small and medium-sized enterprises (SMEs) as well as cultural and creative industries.
"Recently in the legislature, I proposed the construction of some dormitories for young people. We can build some there if we get the chance," Leong said, adding that the dormitories would provide an affordable choice for young people wishing to rent a flat.
Leong also said her firm planned to refurbish the existing racetrack facilities with additional features to attract tourists. Asked by reporters how much the racetrack would invest in the refurbishment project, Leong said that it would depend on the duration of a new concession. She also said the government should gather residents' views before deciding on the fate of the city's greyhound racing.
"Take the Grand Prix as an example, it is still being held after over 60 years and continues to attract tourists. The [greyhound] racing may not be a major international event [as the Grand Prix], but I believe it also offers some attraction for tourists," Leong said.
According to the website of the Gaming Inspection and Co-ordination Bureau (DICJ), the Yat Yuen Canidrome recorded a gross revenue of 145 million patacas last year, just 0.4 percent of the gaming industry's total.
The racetrack began operating in 1931, but was closed five years later. The track was then taken over by the Macau Yat Yuen Canidrome Co. Ltd. and resumed races in 1963.
Local and foreign animal protection activists have repeatedly called for the racetrack's closure, citing animal cruelty.
(macaunews/macaupost)