Casino revenue in Macau drops 16.3 pct in March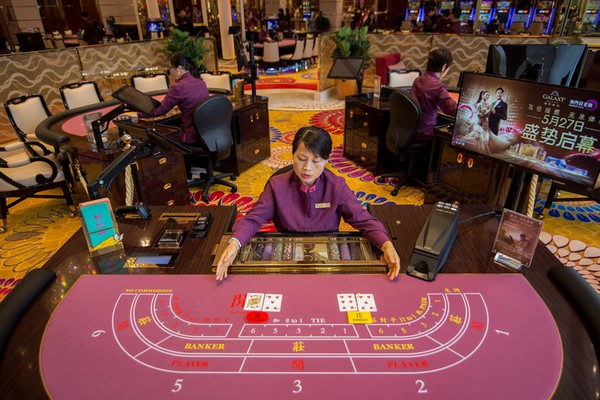 Macau's casino revenue fell more than analysts' predictions last month as mainland gamblers vanished after February's week-long Chinese New Year holiday.
Gross gaming revenue (GGR) decreased 16.3 percent year-on-year to 17.98 billion patacas, the Gaming Inspection and Co-ordination Bureau (DICJ) announced on Friday, marking 22 consecutive months of declines. That compares with the median forecasts of a 15.5 percent drop from six analysts surveyed by Bloomberg and a fall of 0.1 percent in February. In January, revenue was down 21.4 percent year-on-year.
Month-to-month, February revenue was down 7.9 percent.
Macau casinos have been in a downturn since mid-2014 as the central government's anti-graft campaign and the mainland's slowing economy kept high rollers away from Macau's gaming tables.
According to the latest available figures from the Macau Statistics and Census Bureau (DSEC), 1.8 million mainlanders visited Macau in February down 5.2 percent year-on-year. Mainlanders accounted for 68.1 percent of Macau's visitor arrivals in February.
Gaming revenue in the first quarter dropped 13.3 percent to 56.17 billion patacas.
(macaunews/macaupost)