The story behind Takeroku Ramen, one of the city's hottest new Japanese restaurants
The story behind Takeroku Ramen, one of the city's hottest new Japanese restaurants

Link copied
Armed with little more than taste memories and Google Drive, Takahiro Usui left his job in the gaming industry to open a ramen-ya in Fai Chi Kei in the midst of the pandemic.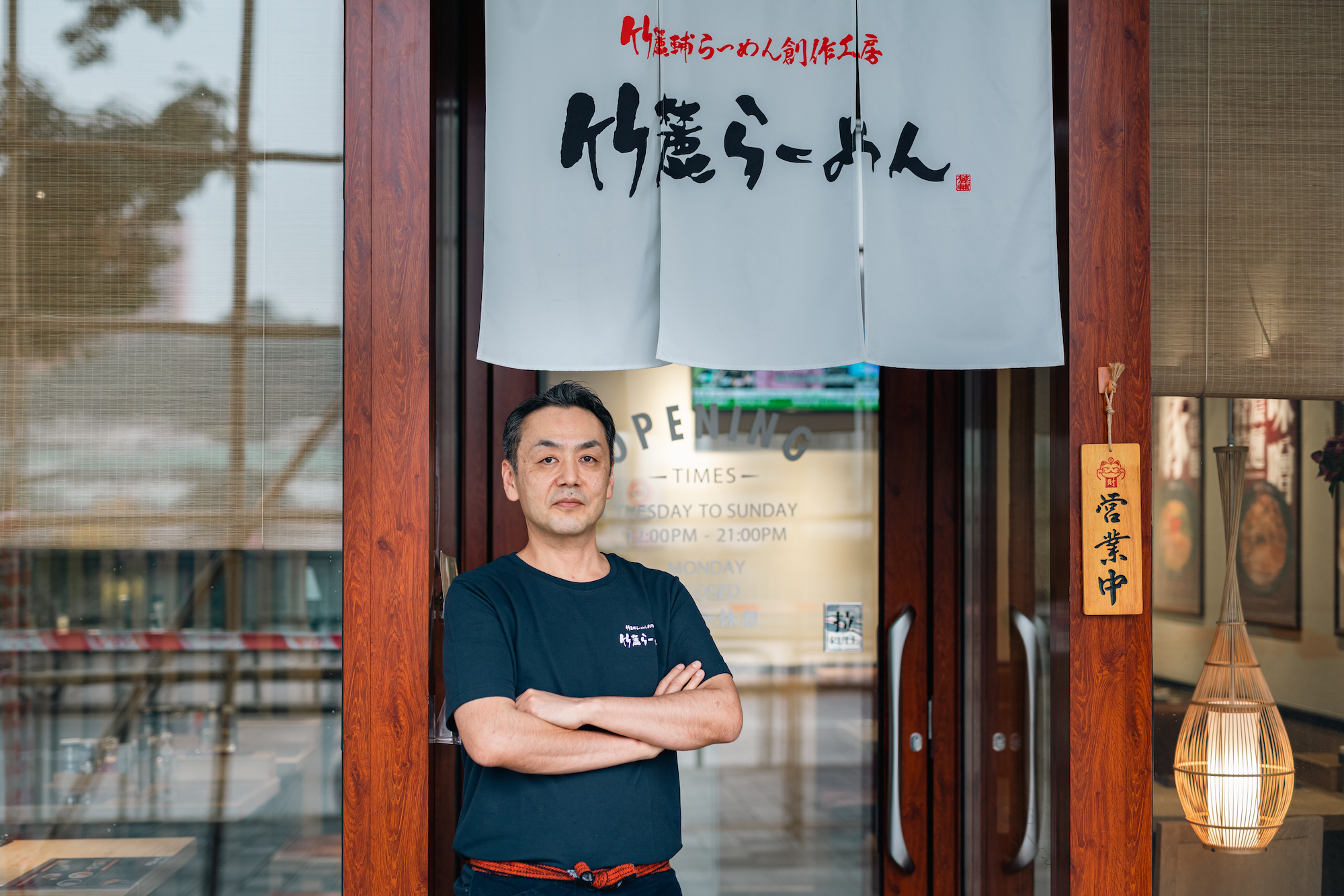 Ramen has evolved from a casual meal into a cultural phenomenon, not only in Japan but also worldwide. While the origins of ramen are as cloudy as a bowl of tonkotsu, one thing is clear: ramen has quickly cemented itself as the dish for foodies to obsess over.
Die-hard ramen lovers travel far and wide in their quest to discover the perfect bowl of noodles swimming in an intensely flavoured bone broth that has been simmered for days. Chefs looking to become a "ramen master" must commit to years of hard work – and that's just to get in the door. Apprenticeships can last anywhere from two to five years, with most chefs devoting their lives to perfecting the dish's nuances and mastering the craft.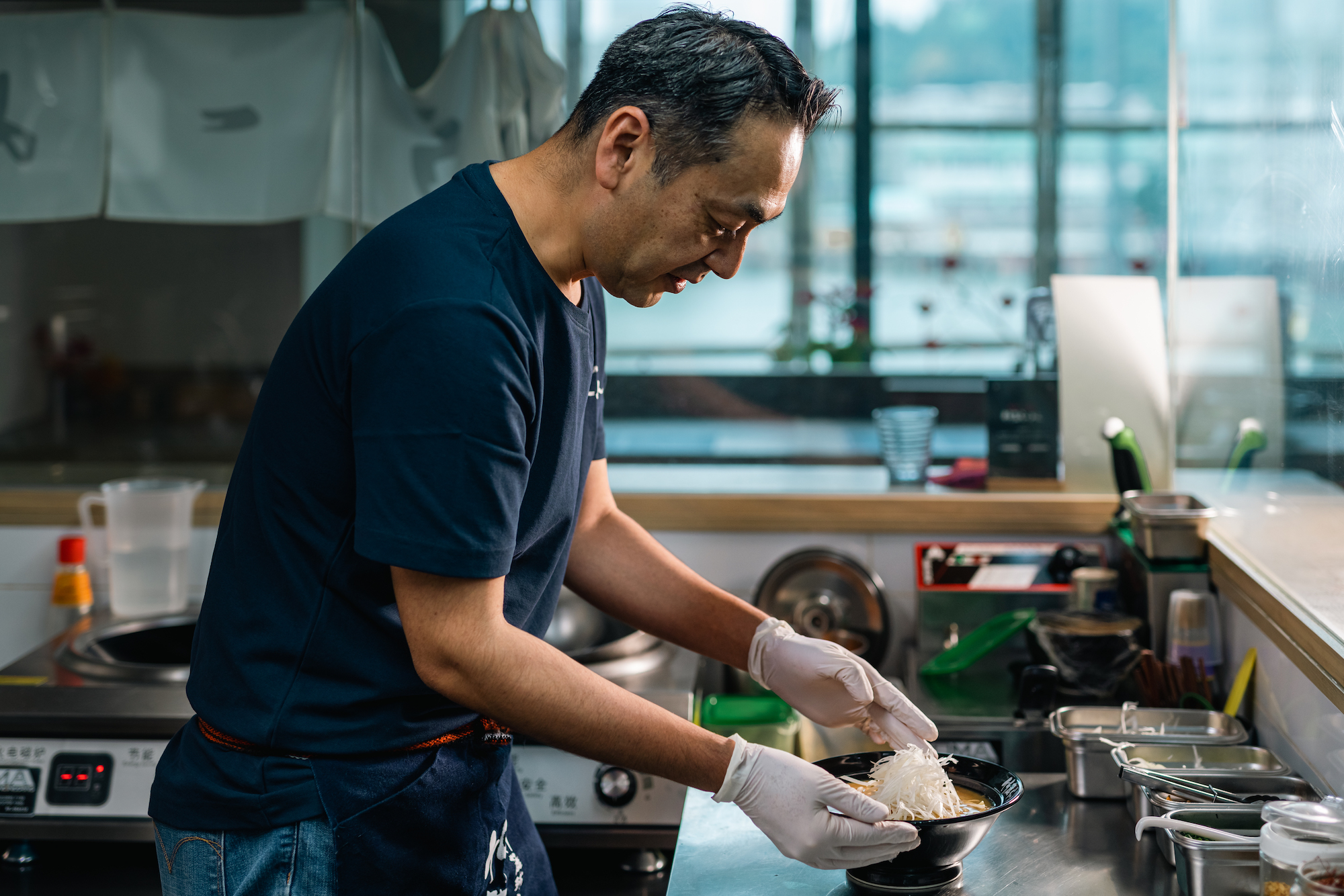 But Takahiro Usui paved his path to ramen differently. Usui, 49, moved to Macao in 2009 to work for a Japanese gaming supplier. But after 10 years, the gaming expert needed a change of direction, so he turned his attention to the food and beverage industry.
"An old friend referred me to Rokusuke Take, the founder of Takeroku Ramen in Japan, for an investment opportunity," says Usui. "He's been working as a ramen chef for over 30 years and is a legendary ramen master in Japan. Anyone who works in the ramen industry knows Rokusuke-san."
In the middle of 2019, Usui had time on his hands, so he floated an idea: what if Take opened an outpost of his successful ramen-ya (a Japanese noodle shop) in Macao? "I told him, 'I'm living here in Macao, I have my family in Macao and have nothing much to do," Usui explains. "It seemed like the logical thing to do – to expand and open here. And Rokusuke-san was totally on board."
Usui wasted no time in scouting locations and putting together a business plan. He found the perfect spot in Fai Chi Kei, a residential development where he previously lived and felt confident that a ramen restaurant would do well.
Things were off to a running start until the unthinkable happened. "Nobody could have predicted Covid," he says. "That slowed us down, but we never expected [the pandemic] to go on as long as it has."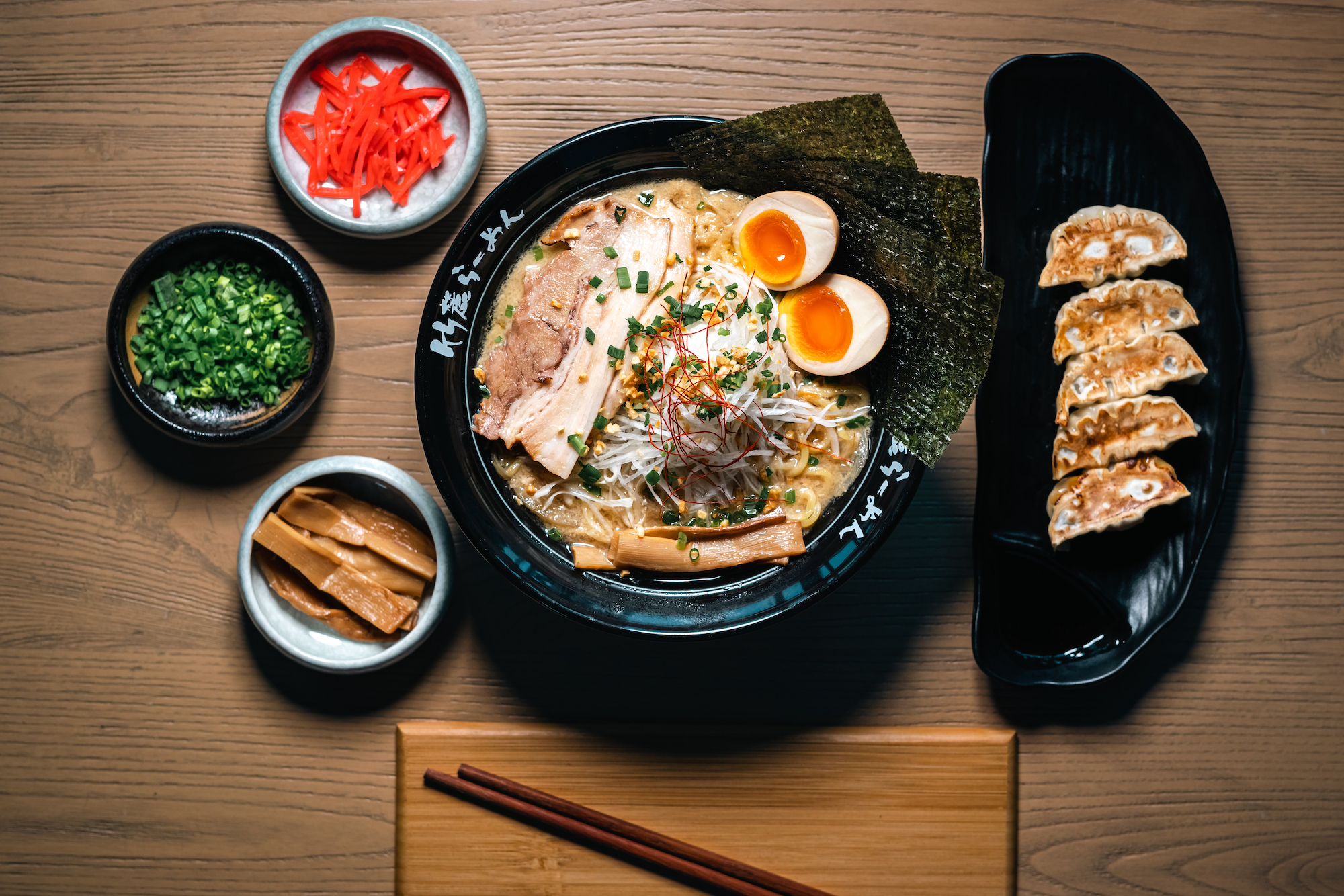 With a restaurant location secured and a contract signed, Usui and Take pushed on with their plans to launch in 2020. "We thought the borders would open up sooner rather than later," he says. "The plan was for me to go to Japan and be trained by one of Rokusuke's chefs to make his ramen. But as time went on, it became clear that that was not going to happen."
While the restaurant underwent renovations and Usui paid rent checks each month, he still needed the most important ingredient: the ramen. "I still didn't know how to make ramen and really wasn't sure what to do," he admits. "To keep moving forward and hope that things turned around, or to just give up on the whole idea entirely and lose everything we'd already put into it."
Forced to think outside the box, Usui hired a former gaming colleague to train with Take on his behalf. Essentially, Rokusuke-san's chefs taught the man (whose identity Usui guards as an industry secret) in person so that he could pass the knowledge and insights onto Usui via videos – like an online master class.
"He filmed every single thing he learnt – how to make the broth, how to make a sauce, how to make chashu (braised pork belly) – and then uploaded it to Google Drive, so I could watch it," says Usui.
As luck would have it, Takeroku Ramen had already set up franchises in other locations and simplified the cooking procedures down to two steps: pre-mixed ingredient packages mixed into the base broth. But, of course, perfecting ramen broth is key.
"As long as you can perfect this broth, you can mix it with the sauces and make good ramen," says Usui. Armed with the videos, Usui spent months in the newly completed kitchen toiling over the stove in an attempt to recreate Take's version of the iconic dish, with broth and noodle samples being sent back and forth between Macao and Japan. "It was a lot of questions and a lot of trial and error," says Usui. "It probably took me six months until I was confident and consistent in my ramen making, and then I had to teach my chefs."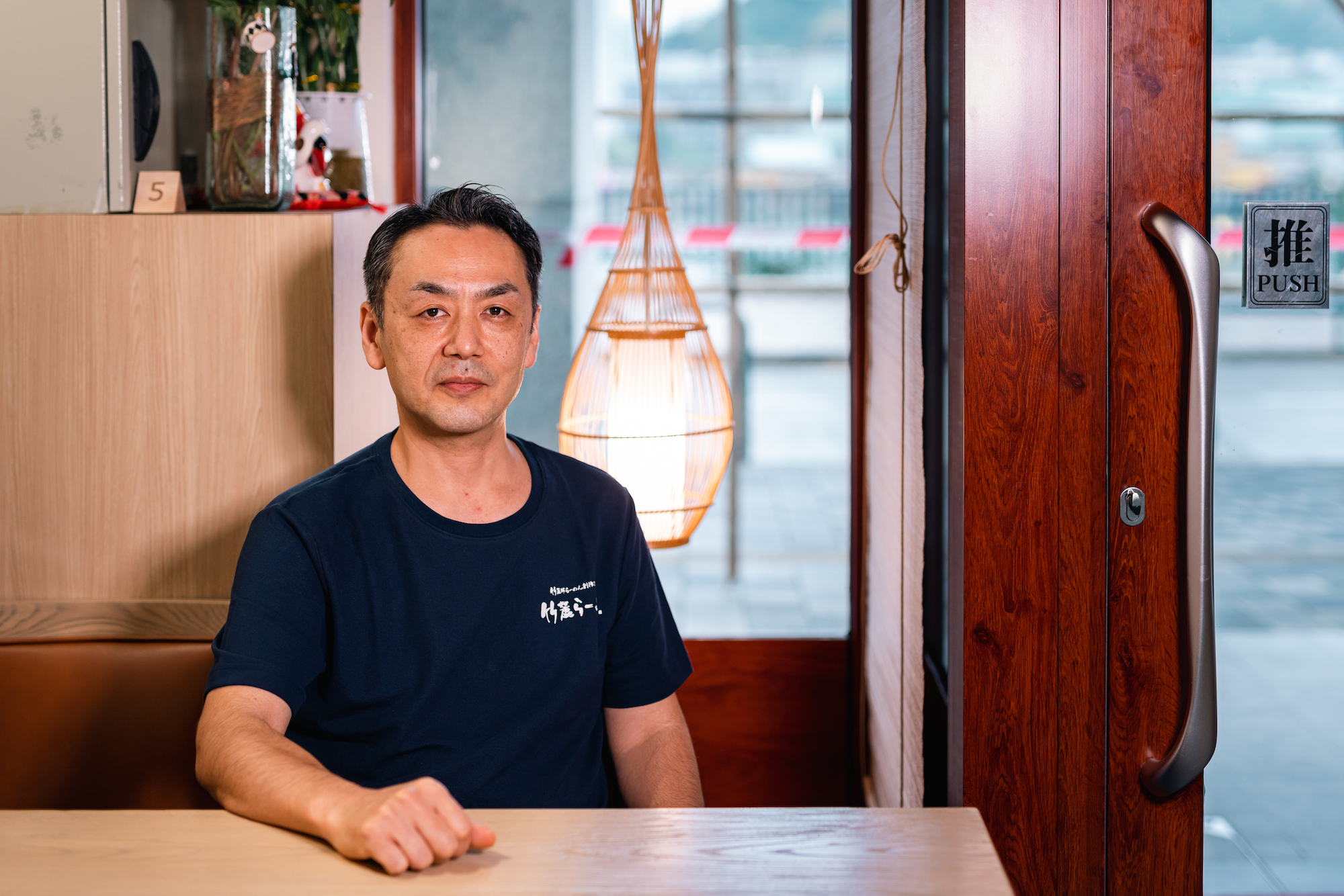 Takeroku Ramen Macao finally opened at the end of 2021, and has become an instant favourite for those in search of authentic, high-quality ramen. The two-storey 34-seat restaurant is always full, with popular dishes like steaming bowls of tonkotsu, miso, soy sauce and original salt ramen flying out of the kitchen hour after hour. And while in Japan ramen is more of a slurp-and-go type of meal, Usui understands that, in Macao, people prefer to linger over their meals and enjoy ramen at a slower pace, so the restaurant caters to that, with the majority of seating set up as tables and booths, and a long traditional ramen bar on the top floor.
"So far, everyone says it is great and very traditional," says Usui. "But maybe they are just paying me lip service."
Despite learning how to make ramen remotely, Usui is still hesitant to call himself a "ramen chef". "That would be disrespectful to the ramen chefs in Japan who spend years learning," he says. "I think I need another 10 years under my belt before I can call myself a chef. I don't even know if I'm doing it right. Maybe the owner could come here and tell me I've got it all wrong!"
If the lunchtime rush and dinner line-ups are anything to go by, we'd say he's got it just right.
---
Opening Hours: 12:00 pm – 9:00 pm
Address: Rua do Comandante Joao Belo, D, R/C, Waterfront Duet, Tower 1, Macao
(Chinese: 澳門筷子基鄰近俾若翰街東方海岸第一座地下D)