The Ritz-Carlton Macau's Executive Chef Bryce Carter talks cooking with his grandmas, self-care and his all-time favourite food
The Ritz-Carlton Macau's Executive Chef Bryce Carter talks cooking with his grandmas, self-care and his all-time favourite food

Link copied
Defying family preference for him to become a businessman or a lawyer, this Fresno talent proved that he has what it takes to be a top-tier chef.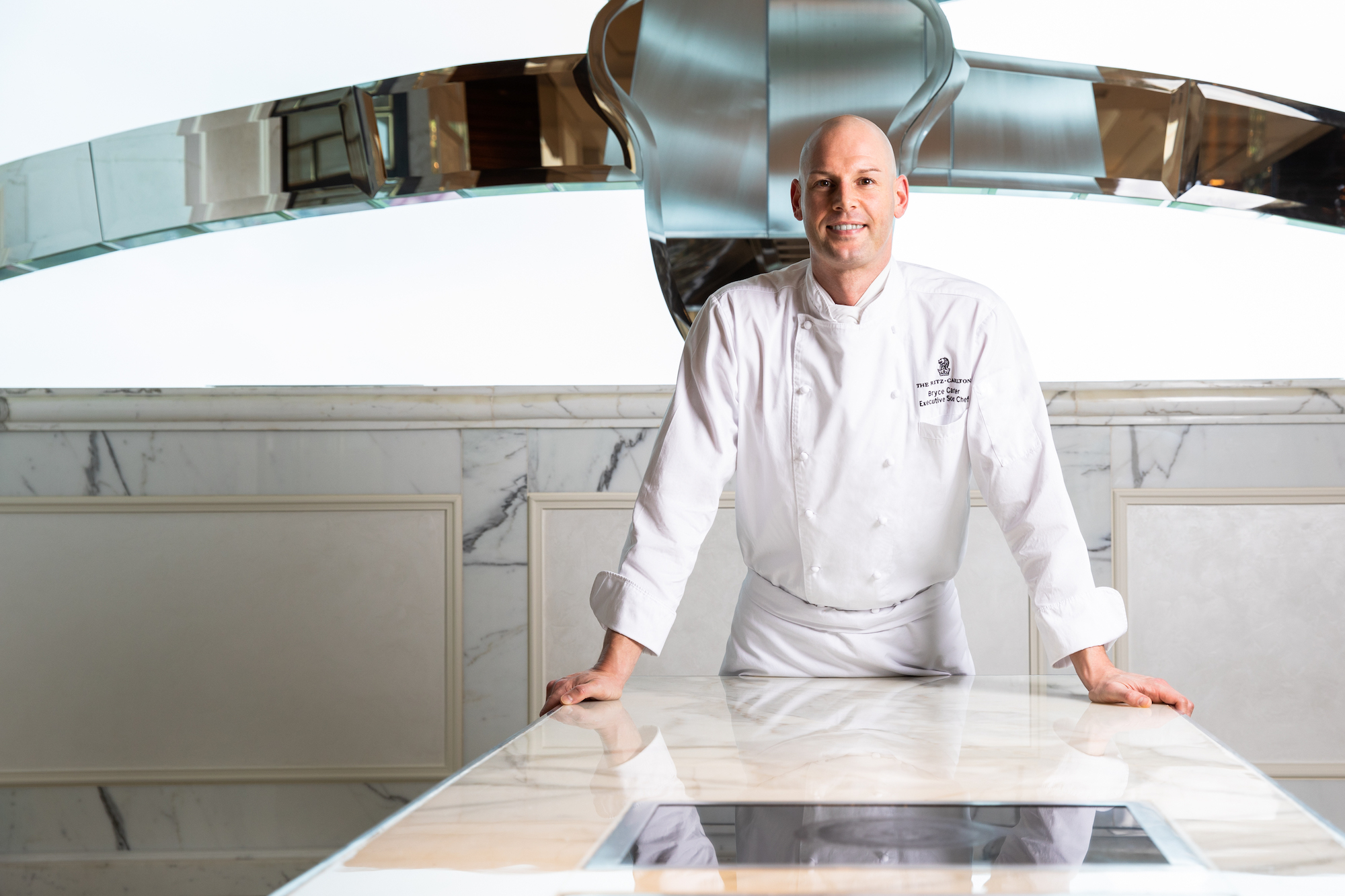 By 8:30 am every morning, Chef Bryce Carter is already making his rounds at The Ritz-Carlton, Macau and the adjoining JW Marriott Hotel. He examines the hotels' buffets for quality and cleanliness before joining Vice President for Operations Rauf Malik for a 9 am run-down. Then it's off to analyse hygiene reports with department leaders, review food cost, check budgets and handle guest incident reports – and that's just before the lunch rush. 
Ever since the chef joined The Ritz-Carlton, Macau in 2018 as executive sous chef, he's been charging full speed ahead. Now as the executive chef for both the Ritz-Carlton, Macau and the JW Marriott Hotel, Carter helms 12 restaurants across the two properties. Under his leadership, several have earned prestigious recognition from Michelin and the Forbes Travel Guide. Among them, Lai Heen at The Ritz-Carlton earned a star in the Michelin Guide Hong Kong Macau 2022 for the 6th year in a row.
But it has been a long journey from cooking with his grandmas in Fresno, California, to the upper echelons of the restaurant world. In this "Know Your Chef" profile, we explore Carter's culinary adventures, which have taken him from the West Coast of the US to the Middle East and, finally Cotai.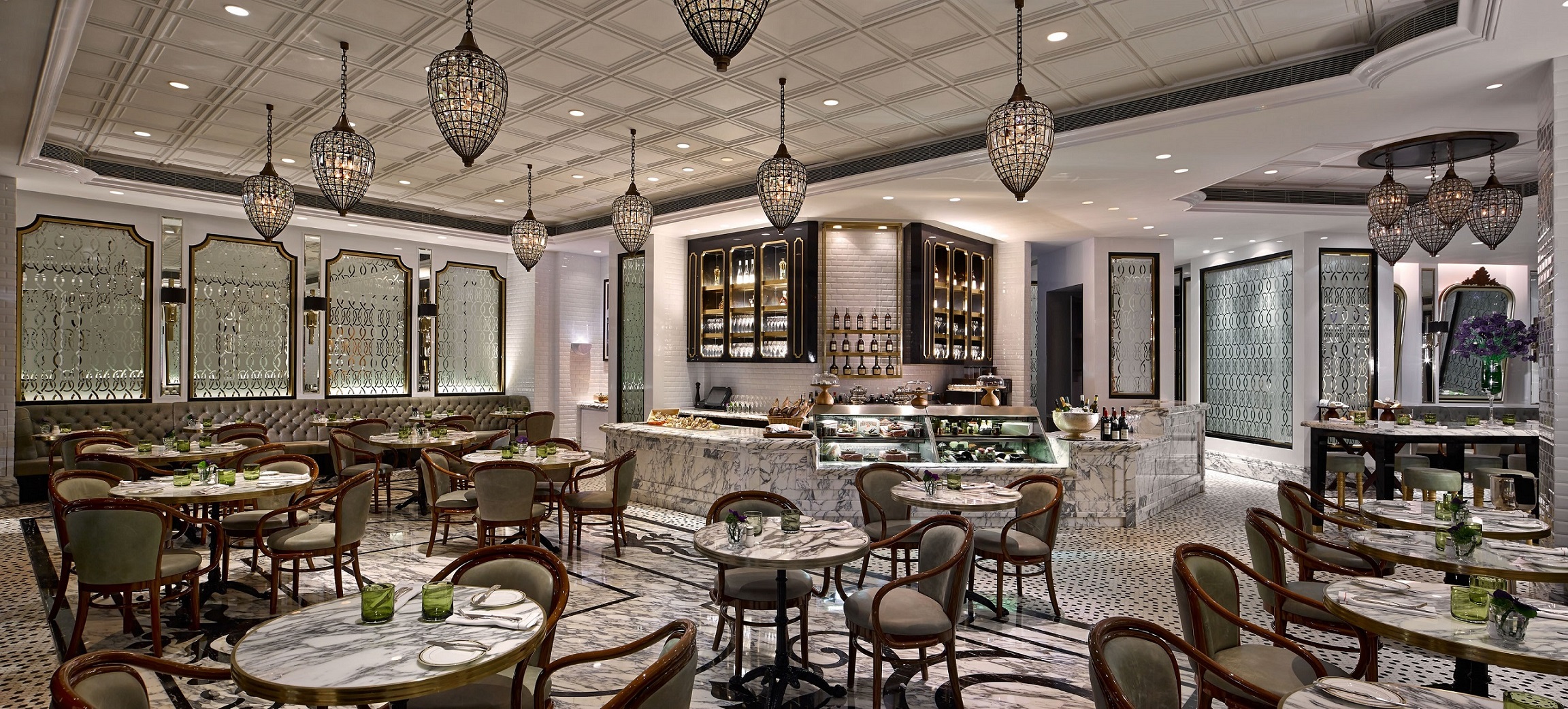 The early days: When he was very young, Carter used to help his grandmothers in the kitchen, making homemade fruit roll-ups and fresh pies with ingredients grown in their backyards. "I was always in the kitchen as a kid," he recalls. "I would more or less watch my grandma on my father's side. But [with my grandma] on my mom's side, I was more involved. She used to teach me how to set the table."
The 42-year-old also remembers helping his maternal grandmother clean vegetables and pluck fruits from the backyard as a child. "She had a cherry tree, a plum tree, an apricot tree, an almond tree and an orange tree," he remembers fondly. "And the backyard was big, so [there were] lots of places to run around."
Carter's passion for the culinary arts continued to grow in school, where he enjoyed learning how to bake and cook in a home economics course. And when he graduated, Carter had his heart set on cooking for a living. While his father supported his dream, some of his family members questioned his plan to attend culinary school instead of college.  
"When I was growing up, cooking was fine. And it was cool as a hobby. But to actually choose it as a profession was really not accepted at that time," he says. Several family members on his father's side, particularly Carter's paternal grandmother, urged him to become a lawyer or study business instead.
"You know, Food Network hadn't hit yet. This was like in 1998, when this [culinary art] was really starting to become an idea. My father's side of the family didn't really understand it at that point."
His first job: Carter worked for about two years – first with the catering service at the Fresno State University, then at an upscale delicatessen café – to prove his dedication. Finally, his grandmother agreed to send Carter to a culinary school. 
"My grandma was paying for it," he says. "The deal was that if I really wanted to do this, she would support it. But she said, 'You have to work in the field for two years and prove to me that that's what you're going to do.' She was definitely the queen [of the family]."
Then 20 years old, the aspiring chef enrolled at San Francisco's California Culinary Academy, Le Cordon Bleu in 2000. "It was such an experience. San Francisco has a lot of culture. The culinary scene there is amazing. And it has one of the biggest Chinatowns in the world. I was just experiencing the city [being] on my own with all my new friends," Carter remembers.
After graduating, he began his career in 2002 as a junior chef at The Ritz-Carlton, Half Moon Bay, south of San Francisco, then continued working with the company in Miami and Naples, Florida.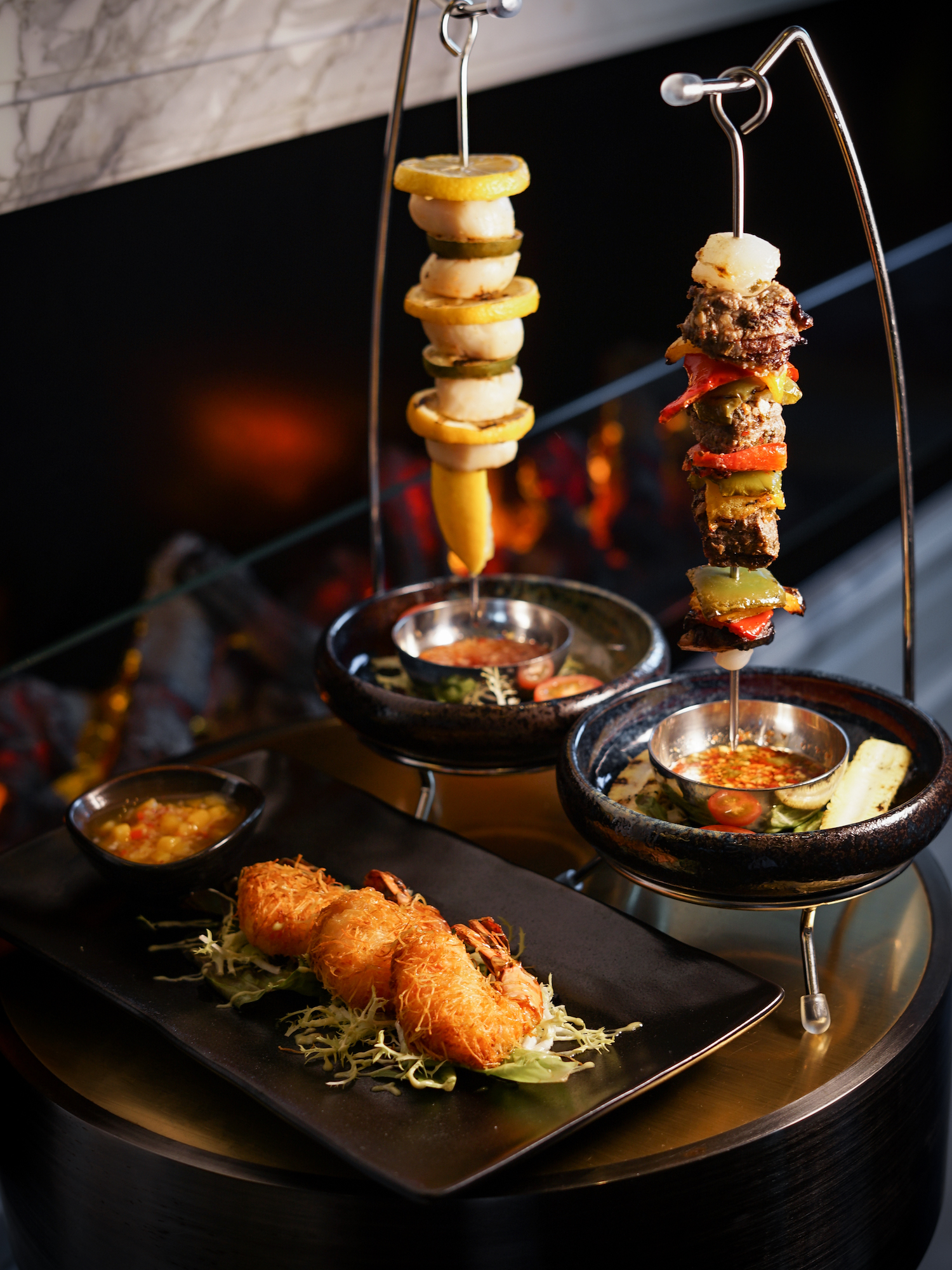 Gaining momentum: It was in Florida that he first became a sous chef – a milestone in the industry – but the real momentum began a few years later, when the company transferred him overseas to work as the head chef of the beach restaurant at Al Bustan Palace, A Ritz-Carlton Hotel in Muscat, the capital of Oman. After two years, Carter relocated to Saudi Arabia, taking up the position of an executive sous chef for Western cuisine at The Ritz-Carlton, Jeddah.
Carter met his Tunisian wife serendipitously in Egypt (they were both living in Jeddah at the time). The couple, who then married, packed their bags – this time for The Ritz-Carlton, Macau when another opportunity arose abroad. It was "another dream shot" he says, adding that his former boss and life mentor George Fistrovich, who is the director of food and beverage at The Ritz-Carlton, Naples – told him about the job opening. 
The couple relocated in November 2018 and Carter has been rising through the ranks ever since. In November 2021, he was promoted to cluster executive chef for The Ritz-Carlton, Macau and JW Marriott. His current responsibilities include overseeing the menu planning, budgeting, product sourcing for both hotels, as well as staffing and execution. 
His current role: As an executive chef in a Chinese city, Carter is on a mission to immerse himself in the country's culture and cooking styles. He is looking forward to visiting mainland China in the future and learning more about local cuisines in places like Nanjing, Beijing and Shanghai.
Carter is also planning to grow produce, such as leafy greens and chillies, on-site in the coming months. The hotels are in the planning phase of opening a garden on the club balcony at The Ritz-Carlton, Macau and another on the JW Marriott's lawn.
"People want to see more organic, more natural, more sustainable products [on menus] and a little bit healthier touches in their cuisine," observes Carter. "They want to have more of a story behind where the food is coming from, not just how it is served on the plate."
His biggest challenge: "When I arrived in Macao, everything was pumping. I had one good year prior to Covid-19; the economy was booming," he recalls. "Some of the biggest challenges are when you know you face critical times in the economy. We need to be able to manage our operations during these critical times. We can overcome these challenges by utilising our assets and being a strong management team. We have to start to limit [the number of] our staff and manage the teams we have."
The Macao experience: Despite many pandemic-era challenges, Carter enjoys living in the city. "I love it," he stresses. "I am having a great time in Macao and my baby boy was born here [in 2019]. So, I'm lucky enough that I've been able to stay with my family and we haven't been separated or anything."
Most memorable cooking experience: During one of Carter's last family Thanksgivings before his paternal grandmother passed away years ago, she invited him to cook with her for the first time, instead of insisting that he watch like he did when he was a child.  
"It was my first year in culinary school – I was like 20 years old. That was one of the last big Thanksgivings [we had together] while she was still alive and I was still living in California. I got to do the turkey for that Thanksgiving" he says, adding that the gesture finally made him feel accepted by his grandmother as a culinary professional. 
Favourite dish: "Mexican food. I love tostadas, which is basically a crispy tortilla. You can make it with shrimp, any kind of seafood, beef, whatever you like." Carter prefers his tostadas with marinated shrimp, tomatoes, onions, then avocados and lemon. "Very fresh, very Baja California."
Pet Peeve: Cleanliness and grooming is huge for Carter. As a chef, he believes looking sharp and taking care of oneself reflects his culinary standards. Essentially, if a chef has pride in their personal appearance, their kitchen will likely see the same attention and care. On the flip side, if someone does not take care of themselves, it could indicate a lack of attention to detail and hygiene on the job.
Parting advice: Carter warns that it takes hard work – a lot of "blood, sweat and tears" to be in the restaurant business. But it can be very rewarding for those who pour their heart into it. Just don't pursue a culinary career merely because of something you saw on TV or because it looks cool, he says. 
"I would suggest – If you're going to choose this profession – that it comes from inside," Carter advises. "Be sure that it's your passion. Make sure it's what you want to do. It's something that you really need to put your heart into."