Meet the team behind Macao's favourite small-scale farmers, Mighty Greens
Meet the team behind Macao's favourite small-scale farmers, Mighty Greens

Link copied
From humble bathroom origins to a grassroots movement, Mighty Greens is teaching Macao's novice gardeners how to feed themselves, while still looking after the planet, through workshops and events.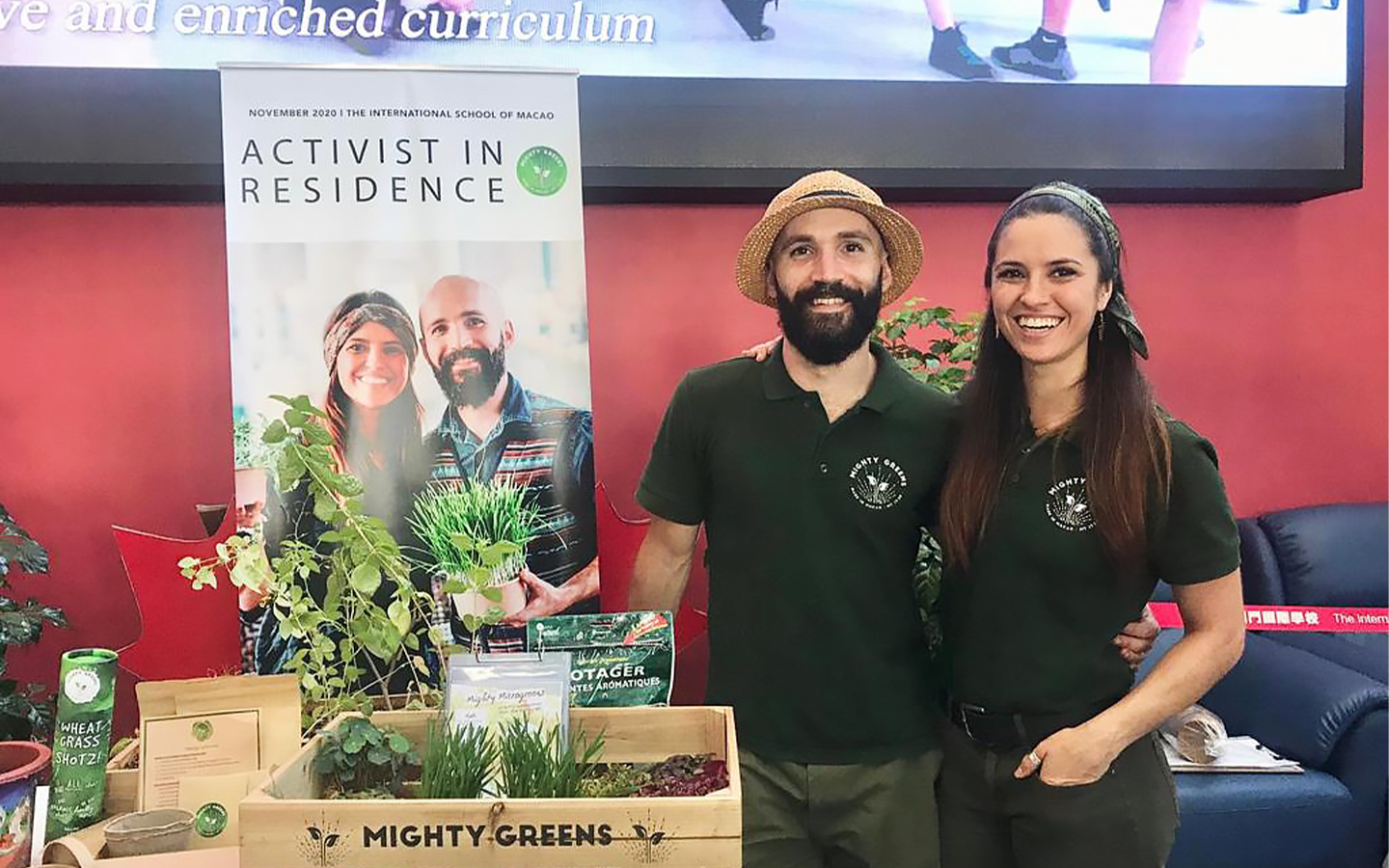 Guilherme Martins and Cintia Martins were never die-hard gardeners, but in a bid to grow their own fresh herbs that they could use in home-cooked meals, they had the idea to set up a hydroponic grow system in their bathroom one day back in 2018. At first, they started simple, with basil and parsley. Guilherme says that although it wasn't much, he quickly fell in love with the experience of small-scale farming, describing it as "a wonderful experience" that launched a lifelong passion for plants.
Spurred on by their homegrown successes, the pair continued to expand their knowledge, learning how to raise more complicated crops like wheat and micro-greens, which they shared with friends. Guilherme and his wife, Cintia say it was around this time that they realised their home adventures could develop into something bigger, planting the seed for what would become their future business.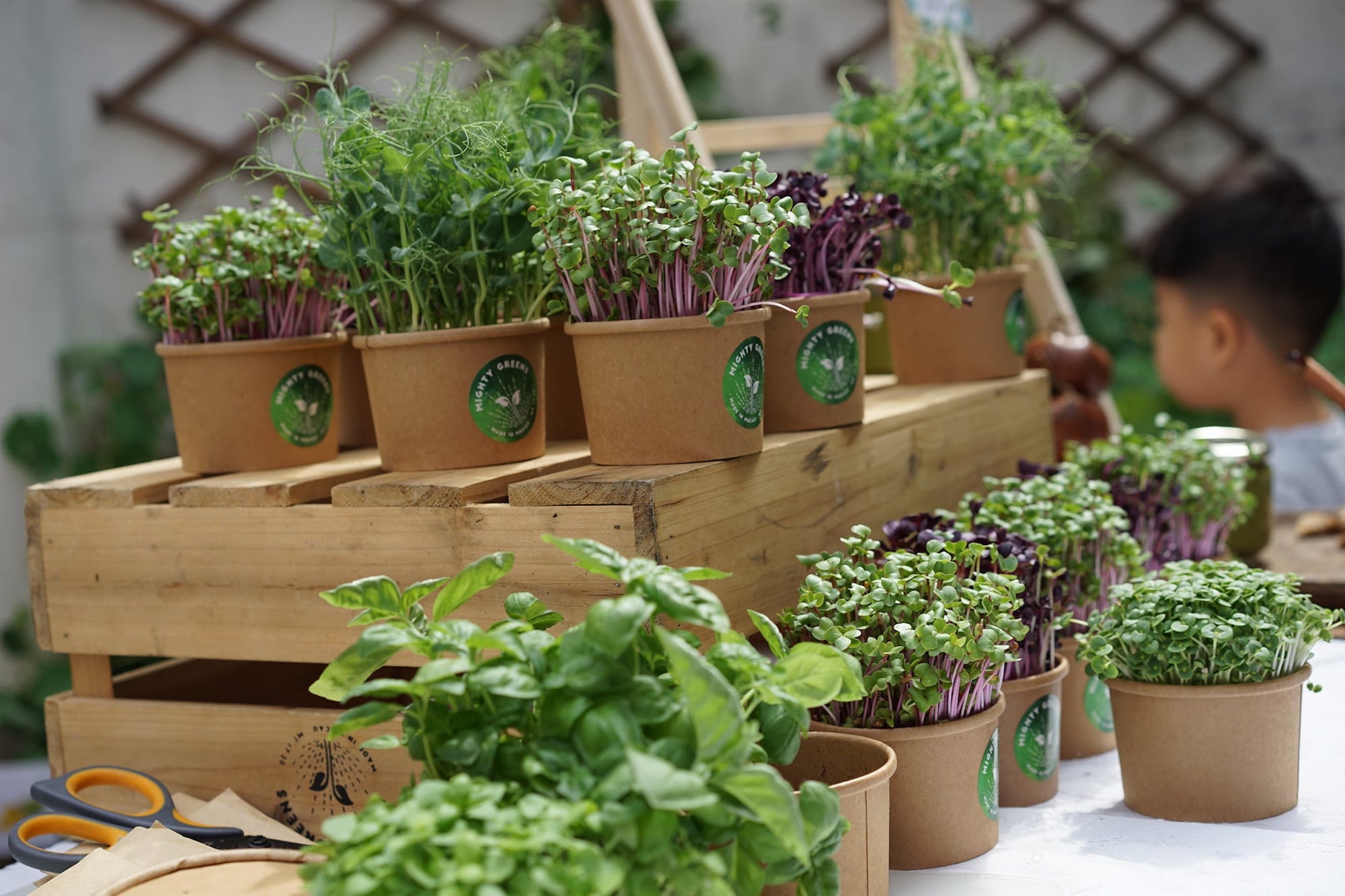 With support from the Macau International House of Prayer Association (MIHOPA), the couple launched Mighty Greens in 2019. Initially a series of small workshops about how to grow food at home, the idea took hold and blossomed into their own indoor farm in Macao. Today, they produce a multitude of crops, including beetroot, carrots and their specialty, micro-greens, which are used in their workshops and sold to private customers interested in trying their hand with at-home growing. Mighty Greens is a one-stop-shop for people interested in small-scale farming; they help supply and deliver organic pesticides and fertilizers, potting mix, growing kits, seeds and soil. They even teach people how to make their own organic pesticides."The idea is to empower and help everyone move towards a more sustainable future," Guilherme says. 
As the business grew, expanding into consultancies for community gardens and other projects, they decided to broaden their horizons – and clientbase – in 2019. As part of her thesis for her master's degree in education, Cintia developed a camp for students to enroll in on their summer holidays. Through a set curriculum of educational activities and lessons in horticulture, Mighty Greens proved to be a popular summertime option for many of Macao's budding gardeners.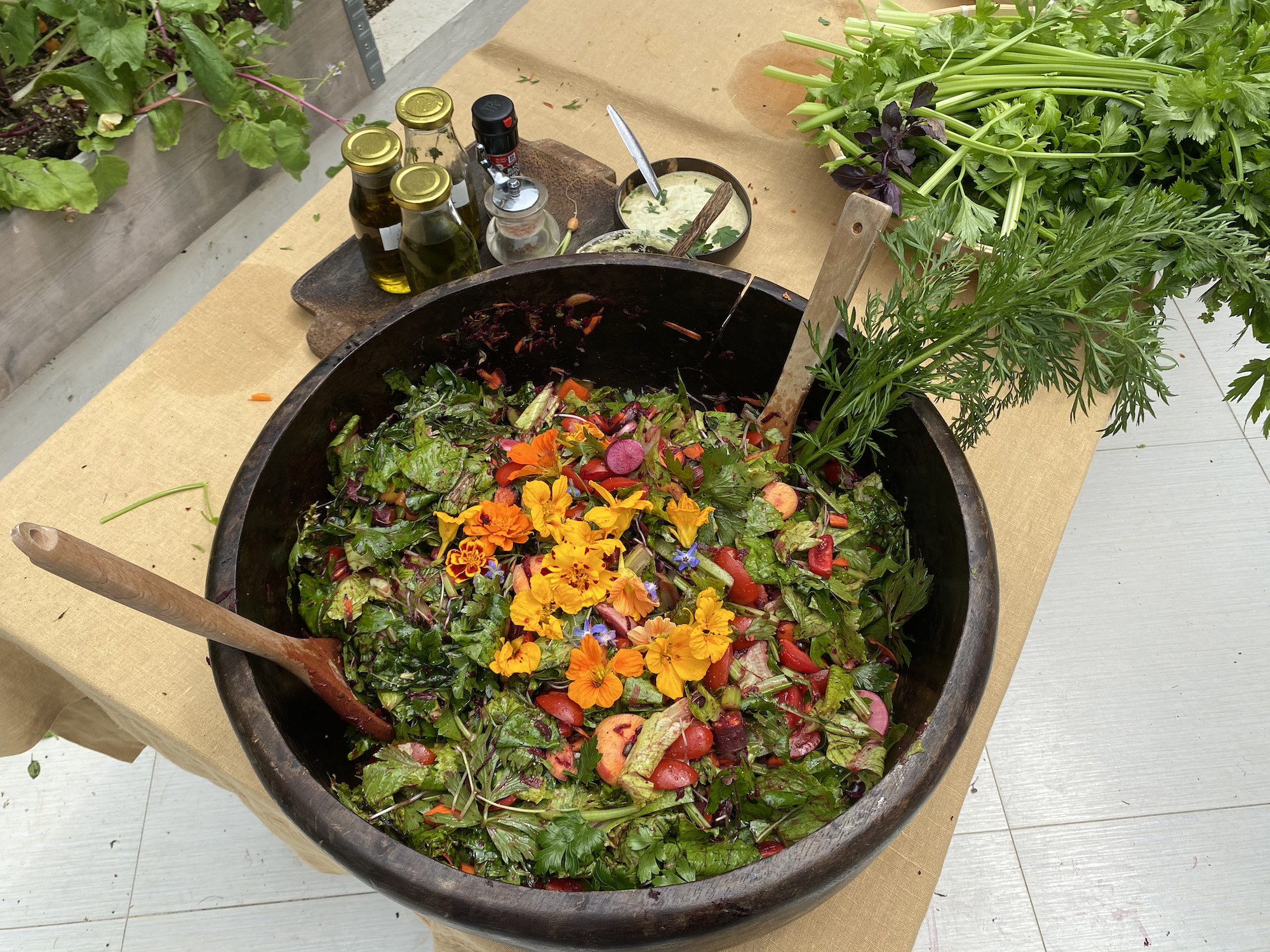 Inspired by the continuous warm reception from Macao's community, Mighty Greens launched Farm to Table, a series of workshops promoting education and involvement in each step of the food process chain – from harvesting to food preparation, and finally, consumption. 
Held in tandem with seasonal harvest timelines, the events are semi-regular. So far, the team has held three events at MIHOPA –  in late January, mid-March and early May – with more planned in the coming months.
The sessions, which are open to children and adults, break participants into groups of five before harvesting crops like beetroot, carrots, radish, padrón peppers, lettuce, celery and various herbs, as well as edible flowers like nasturtium, marigold and borage. The produce is prepared into a fresh and healthy meal, with some homemade kombucha for good measure. 
The reception to the workshops has elicited a lot of excitement, particularly from younger attendees, according to Guilherme. "We're planting fruit seeds for watermelons and other types of melon varieties now, and the harvest will be in June or July," he says.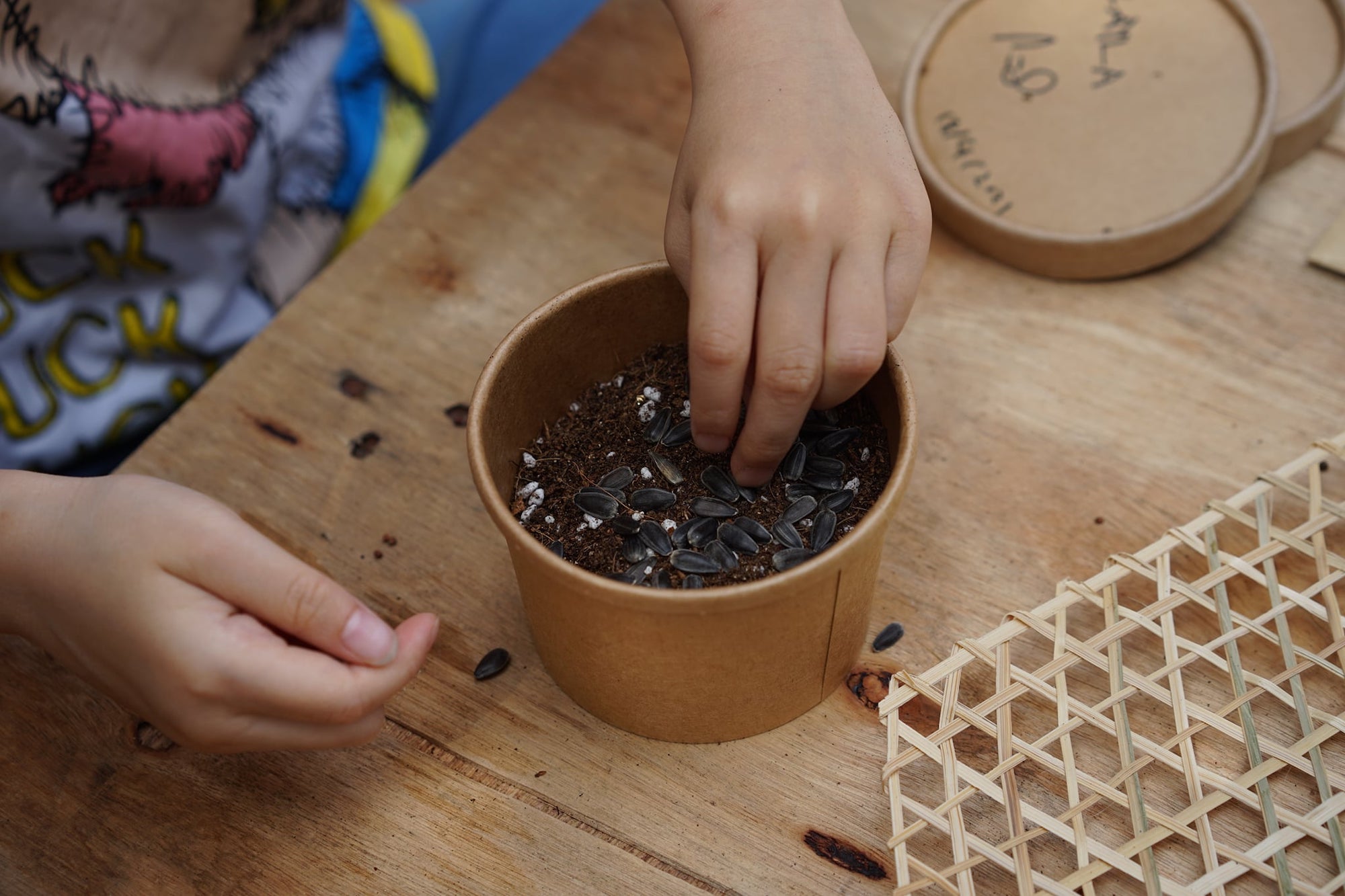 "When we plant during summer camp, children get excited and think 'I'm going to plant now and in two weeks, we can harvest' – but it takes much more time than that, and that's a major learning process for them." 
The goal of the workshops, Cintia says, is to "create an ecological mindset by bringing people together to better understand the whole process of planting, harvesting and consumption."
"We don't just want people to come, sit and eat," says Cintia. "Every step is thought out; we're really trying to educate people." 
As successful as they've been in finding an audience in Macao, there were plenty of challenges at first. "Finance has always been an issue," says Guilherme. "We had to finance everything ourselves in the beginning, and it was not easy. Looking back, we've come a long way as we now have collaborations with different schools and companies." 
Today, Mighty Greens collaborates with schools like The International School of Macao (TIS) and Macau Anglican College (MAC), conducting workshops and events as part of their extracurricular activity after-school hours. They've also started teaching Portuguese as well, alongside their farming lessons. Schools aren't the only organisations keen on partnering with these green-thumbed entrepreneurs; Guilherme says they also work with companies like Instituto Português do Oriente (IPOR), Scout Association of Macau, and Macau Language Exchange Culture Promotion Association (LECPA), to name just a few.
Guilherme says that each hurdle they have encountered has represented a learning opportunity for him. "Step by step, we faced each failure until eventually we started to have more wins than losses," says Guilherme. "We learned to not get discouraged. There are times I think, 'Why am I doing this?' but we have a beautiful community here and we are bringing people together to share love and knowledge."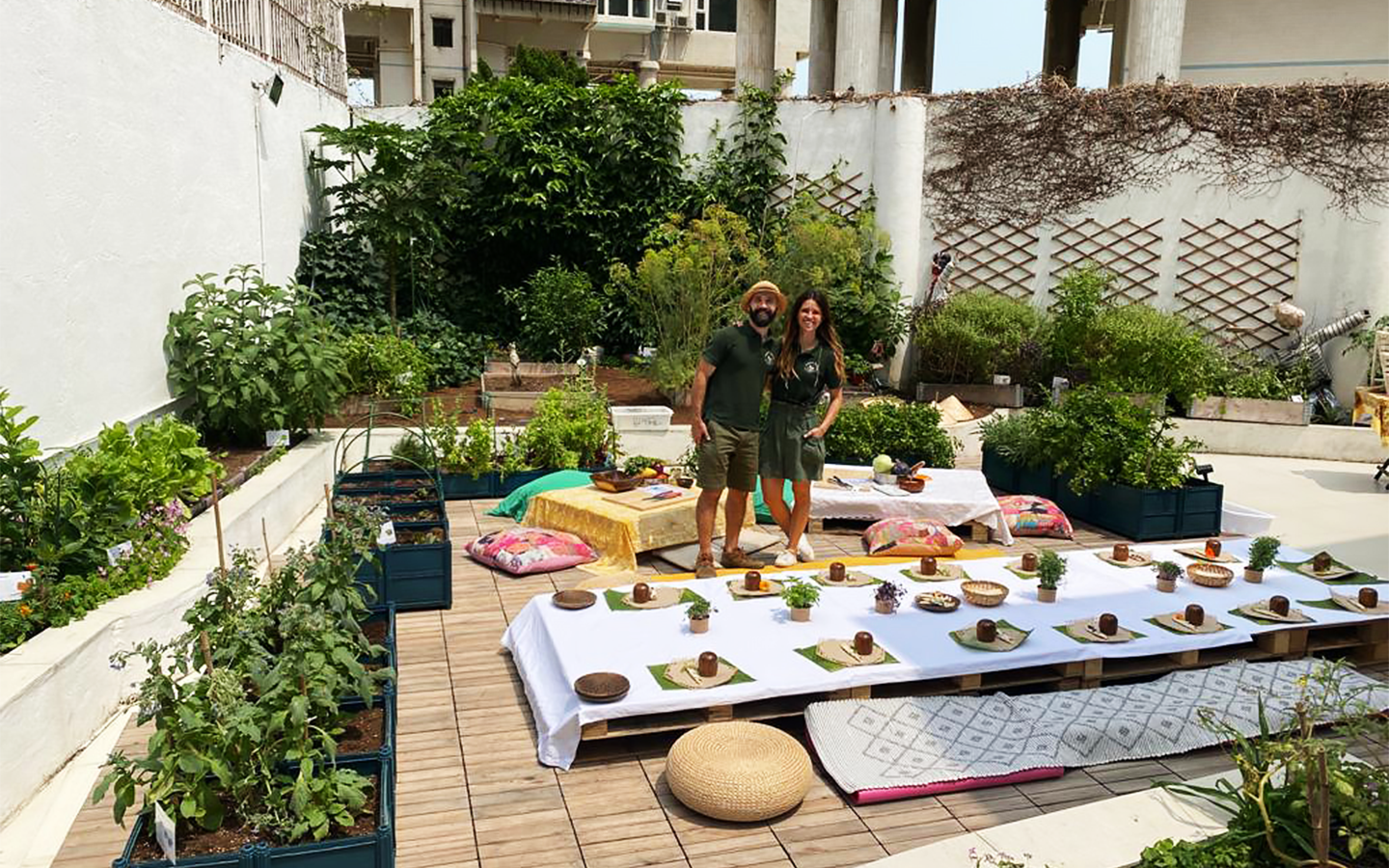 While it might not seem like it, Guilherme says Macao actually has plenty of potential when it comes to farming. "There are a lot of unused alleys and rooftops that we can use for rainwater and CO2 collection, as well as food production," he says. "Currently, we are more focused on rooftops for gardens, but it all depends on the needs of the customers," adding that at-home growing has proven health benefits, including better concentration and digestion.
For their part, Guilherme and Cintia readily buy into the idea that you are what you eat. The pair believe their journey into small-scale farming has changed how they approach food, as well as their own bodies and health. "Plants are medicine, and food is medicine," says Guilherme. "We just have to figure out which crops are beneficial and sustainable, and then we can start healing our bodies and souls."