A gastronomic showcase highlights the cuisines of six lusophone countries
A gastronomic showcase highlights the cuisines of six lusophone countries

Link copied
Chefs from Brazil, Cabo Verde, Equatorial Guinea, Guinea-Bissau, Mozambique and Portugal present their country's culinary flair at the Macau Tower's Tromba Rija restaurant.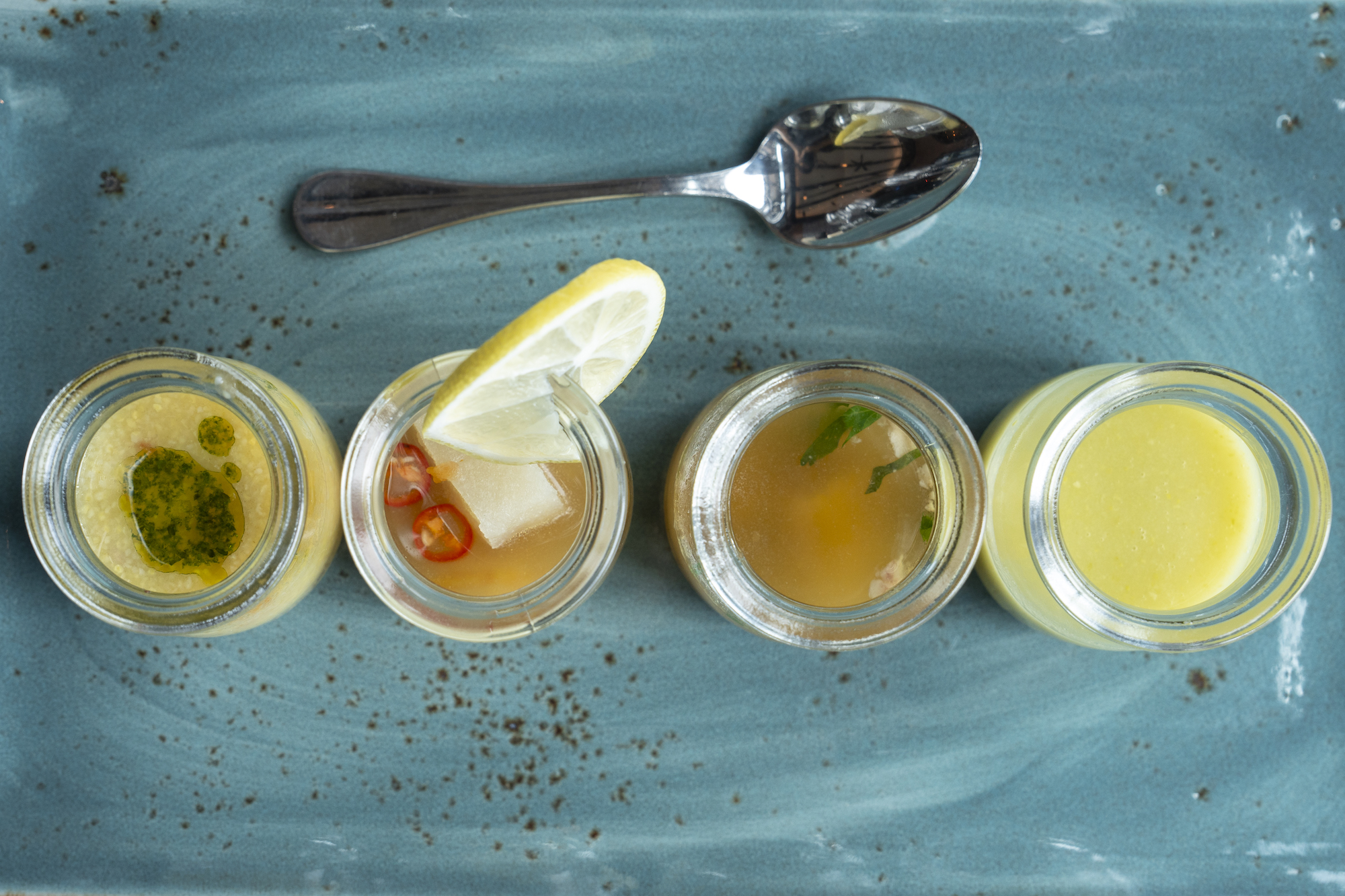 Portuguese restaurant Tromba Rija at the Macau Tower plays host to the Lusophone Gastronomic Showcase between 19 and 25 October. The event features dishes by chefs hailing from the Portuguese-speaking countries of Brazil, Cabo Verde, Equatorial Guinea, Guinea-Bissau, Mozambique and Portugal. The cuisines will be offered at lunch and dinner buffets served at the restaurant.
On 17 October, members of Forum Macao and other invited guests gathered at Tromba Rija for a tasting event, where each chef presented dishes that best represented their countries. 
Brazilian chef Caco Marinho told media in attendance that "The showcase has been an incredibly enriching experience for me." 
He said that participating chefs had been "sharing our experience and knowledge with each other," and added that the multiple cuisines featured made wide use of many common ingredients like "corn, coconut, beans, cured meats and cassava. These are joyful, colourful cuisines. Despite the geographical distance between us, there's a feeling of brotherhood, and there are resemblances and shared memories of flavours and aromas."
[See more: Macanese cuisine: The past, present and future of the world's first fusion cuisine] 
Chef Telmo Gongó – who has been based in Macao for the last ten years and is currently at the helm of Tromba Rija – has been tasked with showcasing the cuisine of his native Portugal. He said that the food of Portugal and of the other lusophone countries "have 500 years of history and during this event, we join hands to bring to the table the delicacies of each country – and their 500-year food culture and heritage." 
The gastronomic showcase is part of the 15th Cultural Week of China and Portuguese-Speaking Countries and is organised by Forum Macao as part of its 20th anniversary celebrations. 
"Macao's singularity has been built on its historic and cultural connection with Portuguese-speaking countries," Forum Macao's secretary-general Dr. Ji Xhianzheng told TDM Macau at the tasting event. He urged the organisation to "keep on promoting the cooperation between China and Portuguese-speaking countries."
In addition to the Lusophone Gastronomic Showcase, the programme of the cultural week includes concerts and cultural performances by nearly 100 artists hailing from China, Portugal and Portuguese-speaking countries, as well as craft markets and workshops. Further details are available here.
– With reporting by Sara Santos Silva