What I learned from raising a son with severe autism
What I learned from raising a son with severe autism

Link copied
As a single mother in Macao, Ruby Lou explains how love, trust, patience and encouragement helped her autistic son reach his full potential.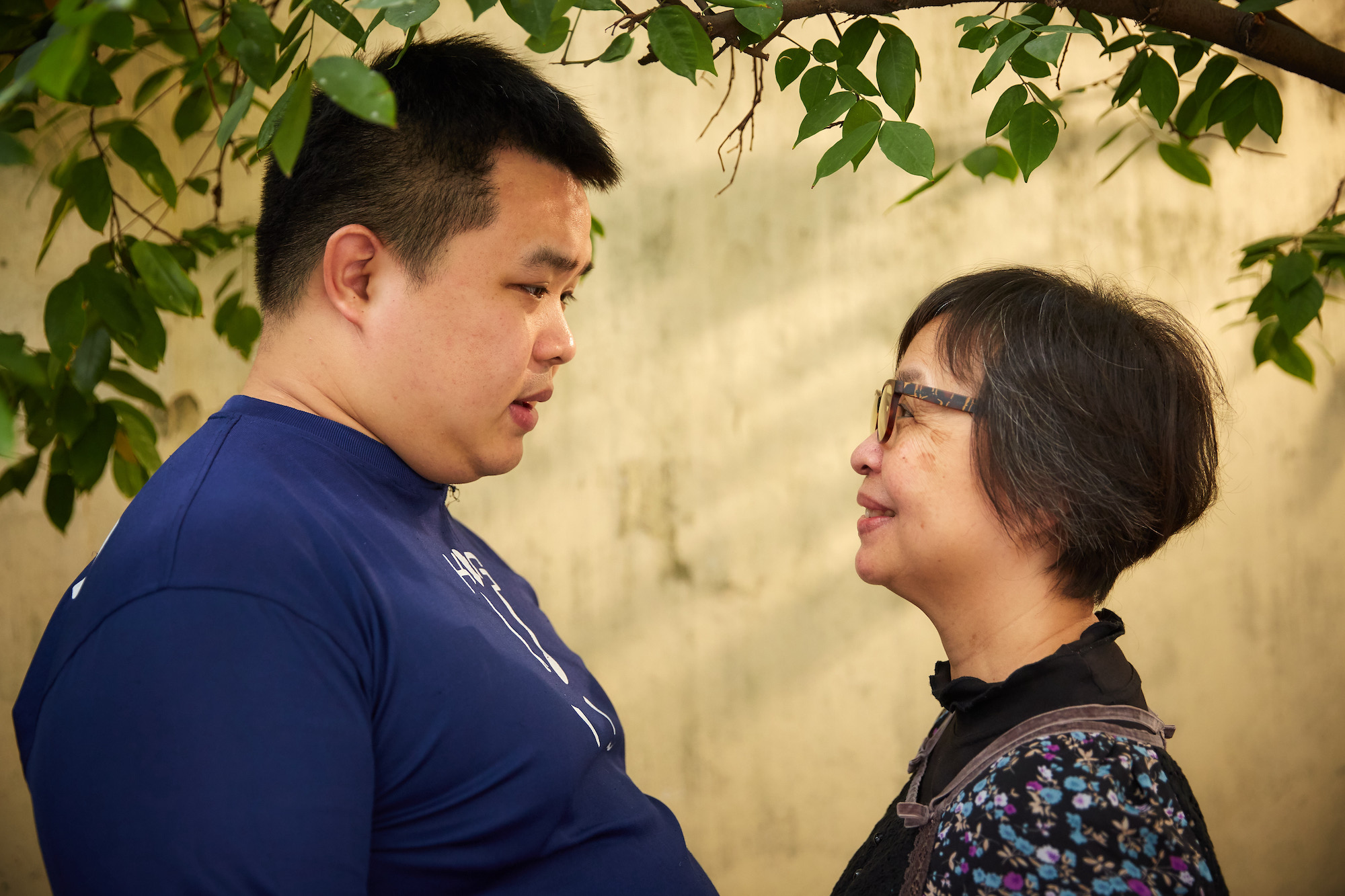 Antonio Luis Leong was three years old when he was diagnosed with autism in 1987. When Antonio's mother, Ruby Lou, heard the term, she wasn't sure what it meant. "I was worried and confused," recalls the single mother who lives in Macao. "I knew it would be challenging, something I would have to face."
Autism is a developmental disorder with three levels of severity. Those with severe autism require substantial support and tend to be characterised by a lack of verbal and nonverbal communications skills, difficulty handling changing routines, extreme focus, a limited desire for social engagement and disruptive behaviour.
As a toddler, Antonio exhibited several symptoms: It took him longer than average to learn how to speak; he was not interested in playing with other children; and he had emotional outbursts, such as throwing tissues out of the window. He was evaluated as having severe autism at the age of 6.
For 67-year-old Lou and her son Antonio, who's now 38, the past three decades have been a long journey of patience, empowerment and teamwork. Lou shares her experiences as the mother of an autistic child in hopes of helping other families in similar situations.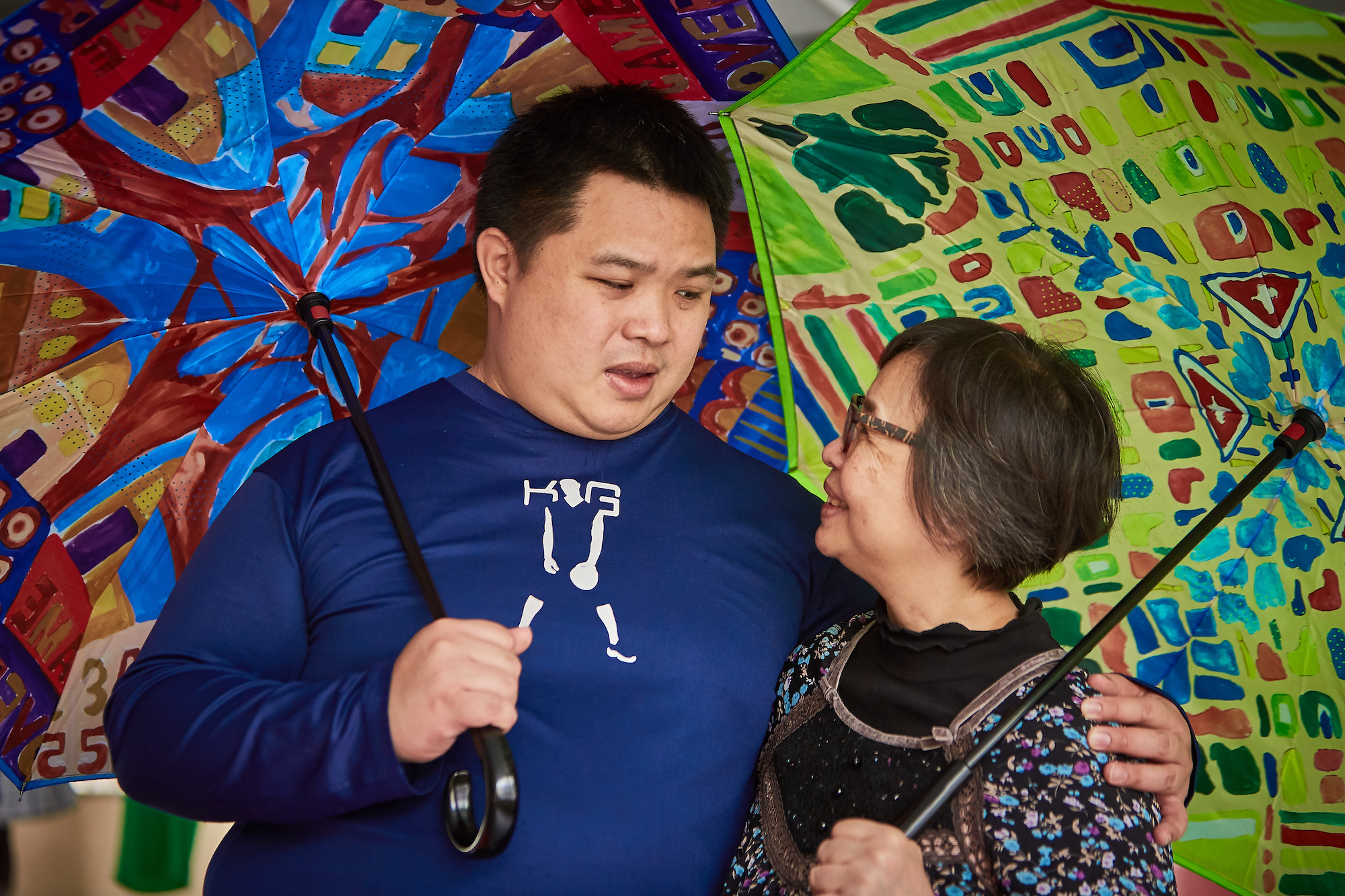 On gratitude
"When Antonio was diagnosed with autism, we had to enroll him in a special school for children with intellectual disabilities in Hong Kong, because there were not enough facilities in Macao at that time. Fortunately, the sister of my ex-husband is a Hong Kong resident, and she offered to take care of him in Hong Kong, so that I could keep my job in Macao.
"I met Antonio every weekend until we moved him back to Macao in 1991, when the Concordia School for Special Education in Macao started to offer rehabilitation support to children with intellectual disabilities. He was about seven years old at that time.
"Our relatives and friends continue to accept Antonio and always welcome him at gatherings, so that he could learn how to interact with people. This was extremely helpful for his development.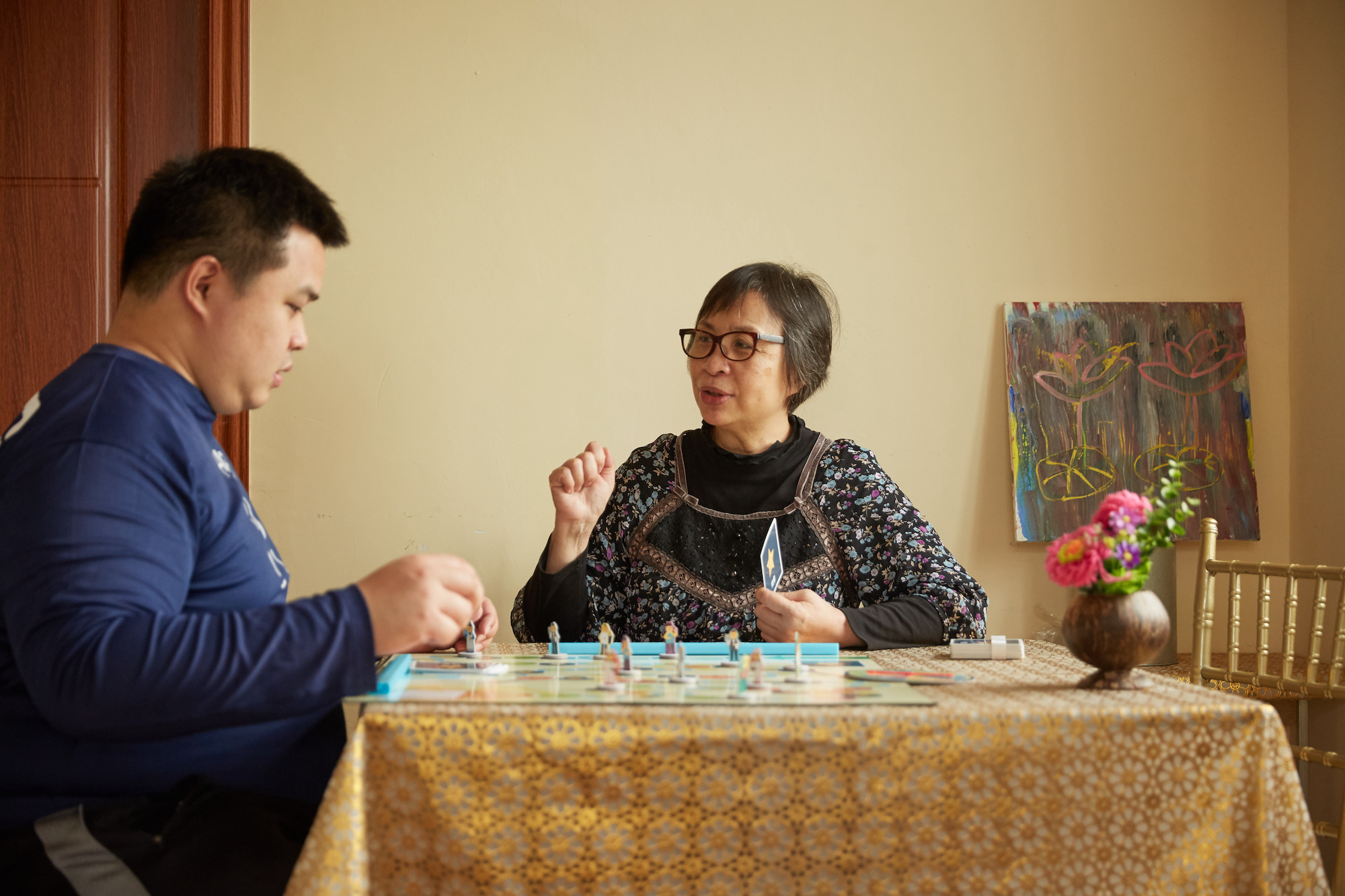 "Their support continued after my husband and I got divorced, when Antonio turned 11. For that, I am very grateful. Shortly after the divorce, I drove myself very hard at work to distract myself from the sadness. Then one day, I received a call from Antonio's teacher, asking me if something bad had happened to our family because he started lying on the ground at school.
"Children with autism often express their emotions and insecurity through various disruptive behaviours. That day, I realised that my emotions were having a strong influence on my son, but he didn't express his feelings to me because he didn't want to worry me.
"I started doing a lot of volunteer work to fill myself with positive energy. For instance, every year, Antonio and I join the volunteer team of Talent of People Charity Association of Macau to visit underprivileged students living in the mountainous regions of China. These meaningful experiences have a great impact on us. We realise that compared to a lot of people, we are already very blessed and we should cherish everything we have."
On patience
"People with autism often have emotional issues. For instance, sometimes Antonio bites his own fingers and jumps around if he hears a sudden, loud noise. It was not too bad when he was just a child. But as he grew old and bigger, this behaviour at times scared people.
"As parents of children with autism, we need to help our children understand that this is not their fault; however, their emotions can affect other people. So we need to keep reminding our children to control their emotions, and help them make progress step by step.
"In 2019, a social worker we consulted told Antonio that the voices [his unstable emotions] are actually 'the little elf' living in his body. The counsellor encouraged him to learn to get along with the 'little elf' and not to be influenced by it. This inspired him to create his illustration book called The Elf in My Body, which we published that same year.
"It's always difficult at the beginning. As long as we find a way to communicate with our children, things get much easier with time."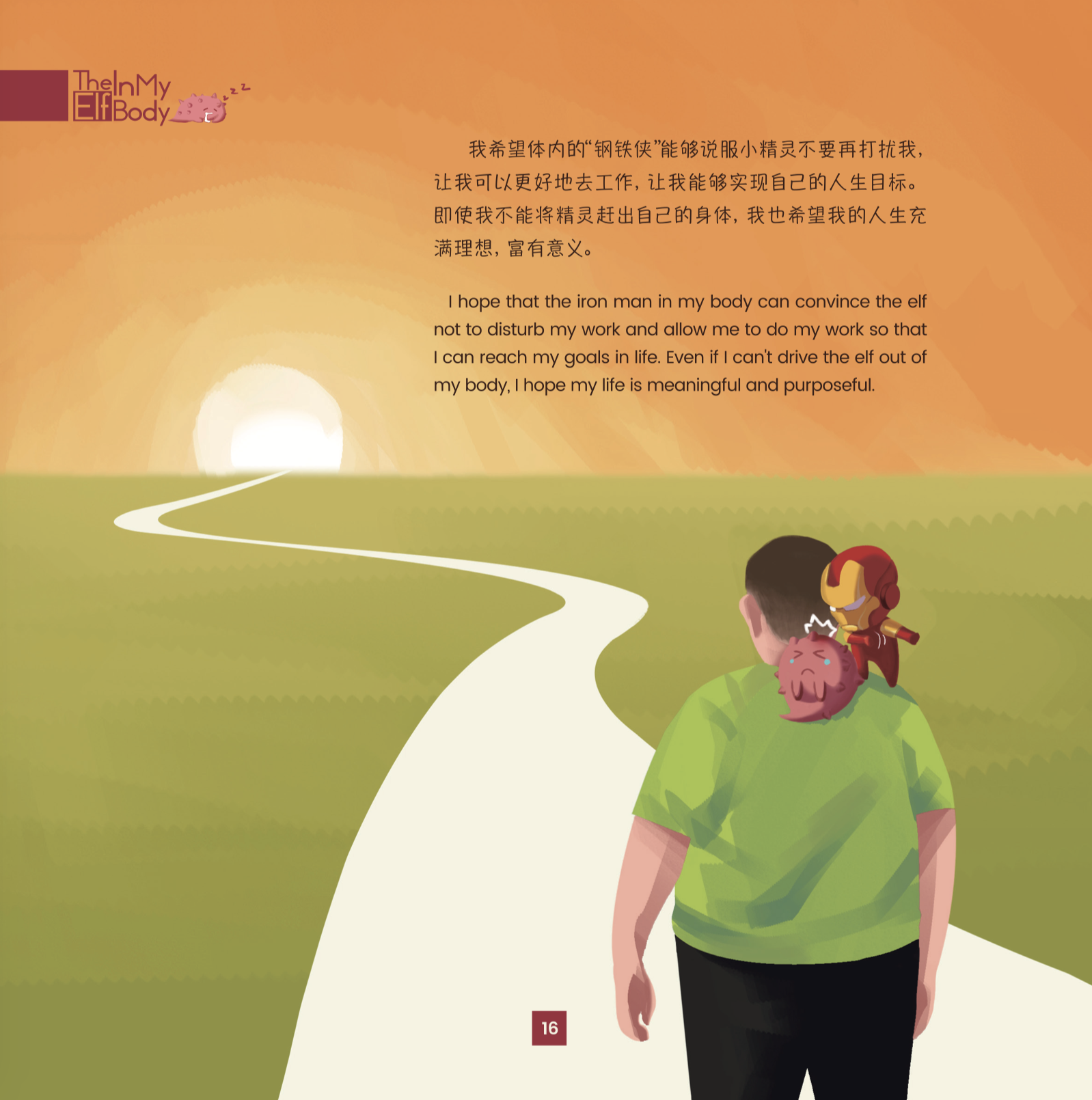 On cultivating hobbies
"I believe that if we give our children trust and opportunities, they will go very far in life. As Antonio grew older, I encouraged him to try out different hobbies, from swimming to music, painting and illustration.
"After finishing secondary school at the Concordia School for Special Education in Macao in 2006, Antonio joined the Special Olympics World Summer Games and, in 2007, he won a number of medals for freestyle swimming. In 2011, he also became the captain and drummer of the Sunny Band (the first musical band formed by intellectually disabled people in Macao).
"In December 2019, an educational institute in Beijing invited Antonio to the city to host a launch event for his illustration book, where he had a chance to share his experience of living with autism. I believe that every person has many ways to succeed in life – we do not need to just focus on a career or making money."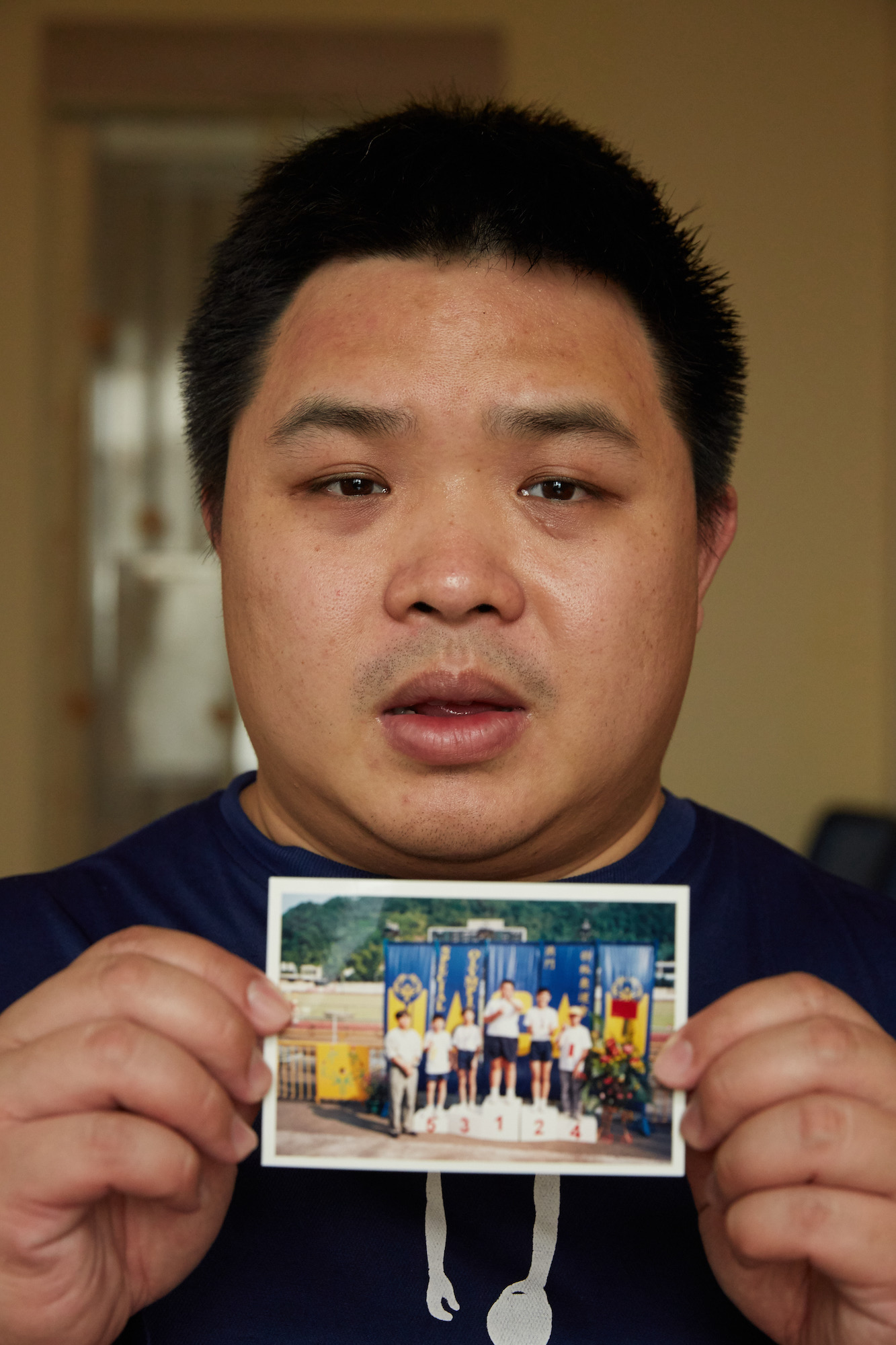 On planning ahead
"Before I retired in 2012, I set up some investment plans, so that we could continue to receive a stable income. Now, I am able to spend a lot of time with Antonio every day, teaching him every little detail about our daily life, helping him to be independent.
"That year, I started giving him more responsibilities, starting with preparing breakfast for the two of us every day. Not only does he need to cook, but he also has to buy the ingredients. In this way, he can learn about the concept of money – where it comes from and how to use it.
"When he better understood the concept, I let him manage the flow of money in our family. He monitors our family expenses, from water and electricity bills to our monthly parking fees, and he will remind me when it's time to pay the bills. It's very important for Antonio to be able to use money wisely, because if I have to leave him one day, he will still be able to spend money wisely.
"Today, I can say that I have no worries at all. Antonio can take care of himself, and sometimes me too. Macao also has good assisted living facilities for people with disabilities, such as Seng Kong Se and Hong Lok Center. After I pass away, Antonio can move into one of these homes, and his living expenses will be covered by the disability pension from Macao's Social Security Fund, which is around MOP3,600 (around US$450) per month.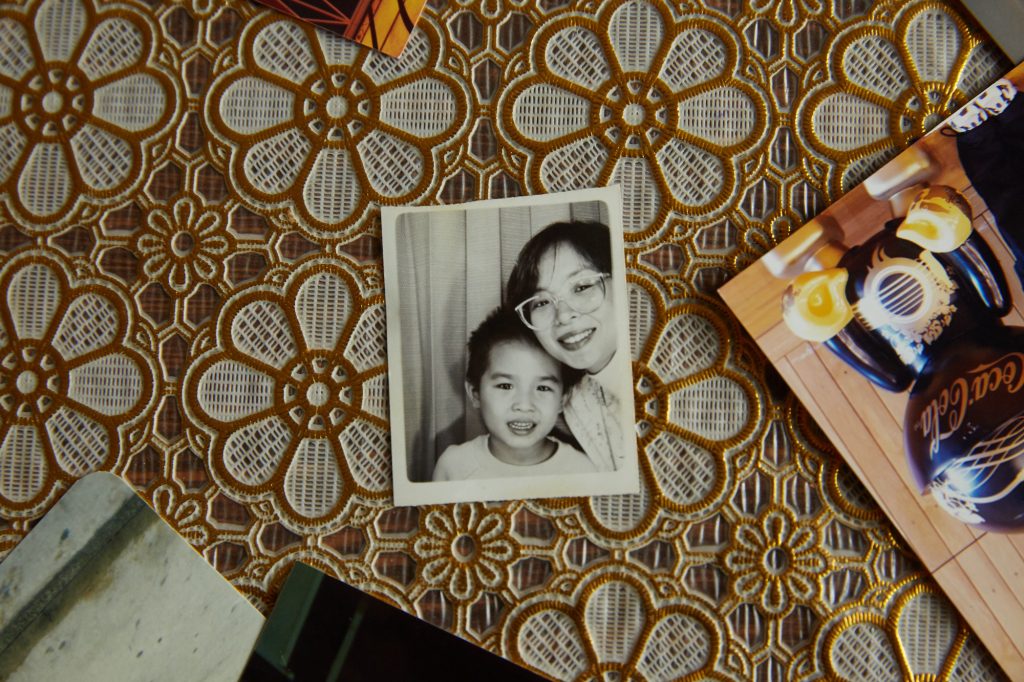 On helping others
"I believe every life is important, and everyone can reach their full potential as long as they work hard and receive the right support. I wanted to provide more opportunities to children and adults with intellectual disabilities, so after I retired from my job at the bank, I started doing more social work.
"Between 2013 and 2019, I was appointed as the Chairperson of the Association of Parents of the People with Intellectual Disabilities of Macao (AFEDMM) where I helped introduce speech and music therapy at the centre, set up the Sunny Band and launched a musical theatre programme performed by people with intellectual disabilities.
"AFEDMM has also helped people with intellectual disabilities set up their own associations, for instance, the Macau Down Syndrome Association and the Association of the Elderly, the Intellectual Disabled and their Families. In this way, people with different needs can receive proper support.
"In 2016, AFEDMM worked with our children to the Macau IC2 Association where Antonio is the president. Short for "I Can Too," the organisation promotes the rights of people with intellectual disabilities and helps them to develop their skills and strengths.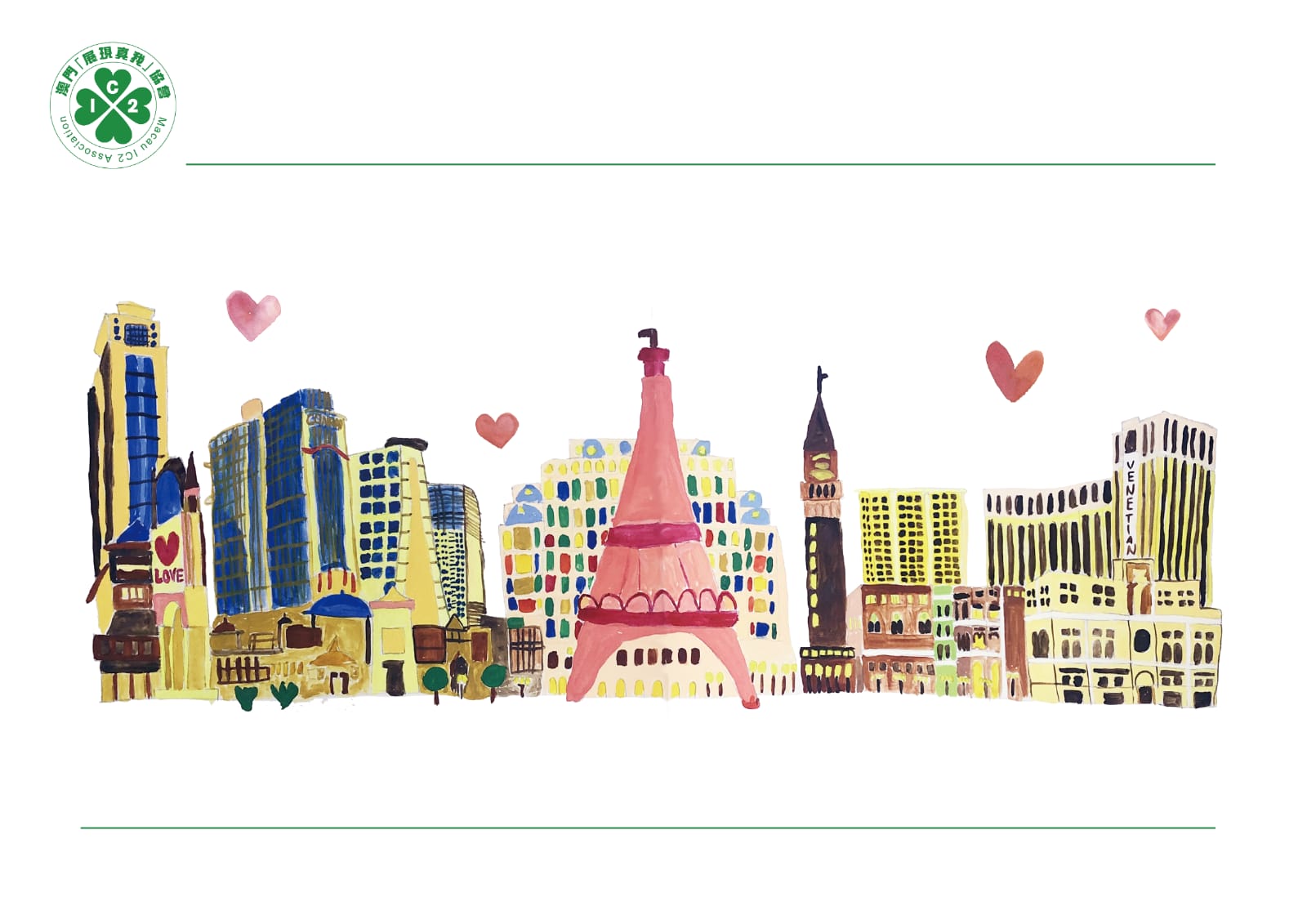 "After I resigned from my role as chairperson of AFEDMM in 2019, I became fully involved in the Macau IC2 Association where Antonio had already become the president in 2016. Other members with intellectual disabilities also took up important positions such as chairman and director. As parents, we support them and help them operate the association, with things like outreach and financial management.
"Gradually, we have them take on more responsibilities. We still have a long way to go, but we are hopeful that they can eventually run it themselves. We want to give them a sense of ownership – empowering them, and strengthening their abilities, so that they can live in society with dignity."