On the horizon: Solar power, off-peak consumption key to Macao's green energy future
On the horizon: Solar power, off-peak consumption key to Macao's green energy future

Link copied
Local scientist and smart energy expert Zhang Hongcai says Macao can transition to a more sustainable and inclusive energy future – and solar is the way forward.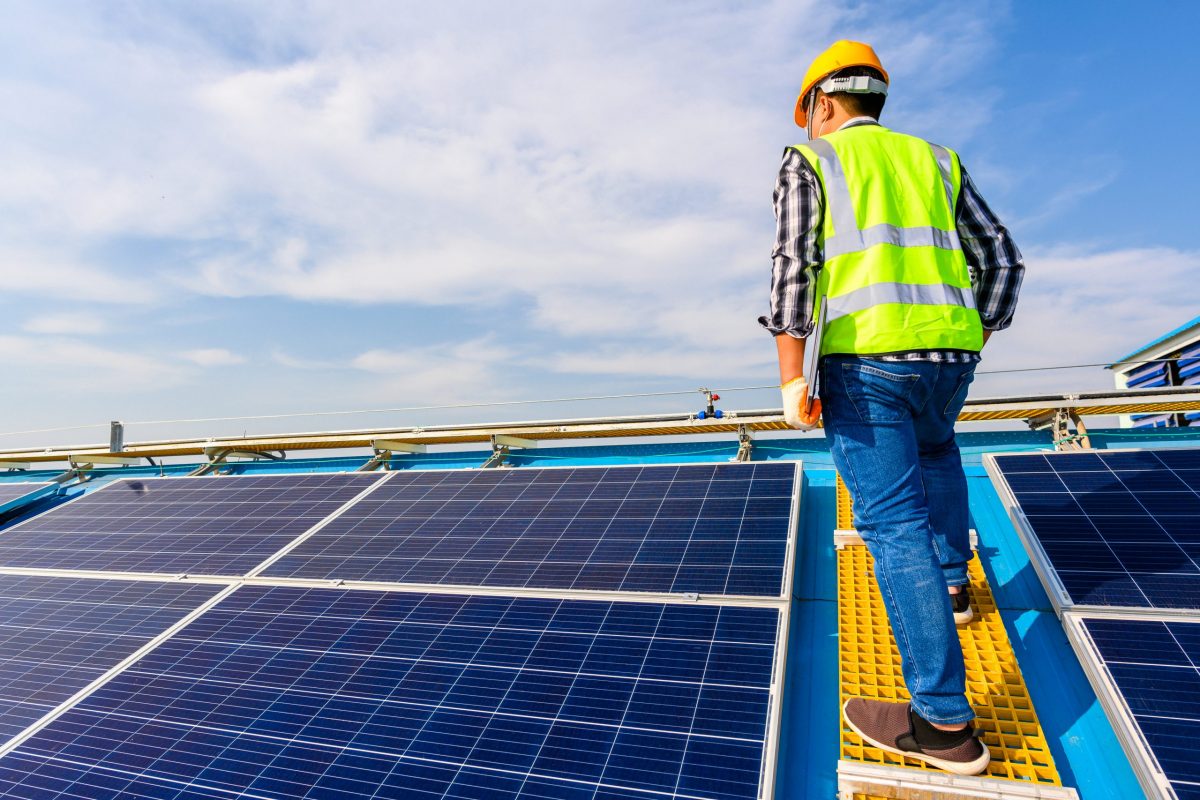 Since 2015, fossil fuels have accounted for about two-thirds of global greenhouse gas emissions, according to the European Environment Agency. To curb climate change and reach net zero emissions by 2050, countries and regions around the world are rushing to cut fossil fuels and boost clean energy usage.
As a commercial hub, Macao faces the same challenge. Energy consumption from electricity, transport and buildings accounts for nearly 90 per cent of Macao's carbon emissions directly caused by fossil fuels. With climate change posing grave threats to the future of society, city leaders say they have made reducing emissions a priority. 
In its five-year environment protection plan released in January, for example, the government set a goal of increasing clean energy use by 2025, though the plan does not outline specific targets. Responding to a Macao News inquiry, the government also shared plans to build photovoltaic power generation systems on at least 30 per cent of the rooftop areas of new public housing and public facilities by 2025.
While it's necessary to incorporate renewable energy to ease pressure on the environment, it could require residents and businesses alike to make changes. Macao needs to be prepared to practice conservation, shift energy-intensive activities to off-peak hours to avoid outages, and plan for a period of instability during the transition.
"One of the biggest concerns in the field of renewable energy is power generation that depends on [unpredictable] natural resources, [such as sunshine and wind speed]," explains Zhang Hongcai, assistant professor​ in the Department of Electrical and Computer Engineering at University of Macau (UM). "If we want to increase renewable energy's share, we not only need to upgrade infrastructure, but also adopt a flexible approach to cope with supply."
Progress at a standstill
According to the United States Department of Energy, clean energy includes power generated from solar, wind, geothermal, hydropower and ocean resources – essentially any energy that comes from renewable, zero-emission sources that do not pollute the atmosphere.
Notably, the definition does not include natural gas, a fossil fuel that is often touted as a bridge to cleaner energy because it produces fewer harmful pollutants and emits half as much carbon dioxide as coal when used to generate electricity. 
In Macao, the plan to shift toward clean energy includes natural gas, as outlined in the government's environmental protection plan for 2010-2020. Released in 2012, the plan aimed to increase clean energy use to 35 per cent by 2020.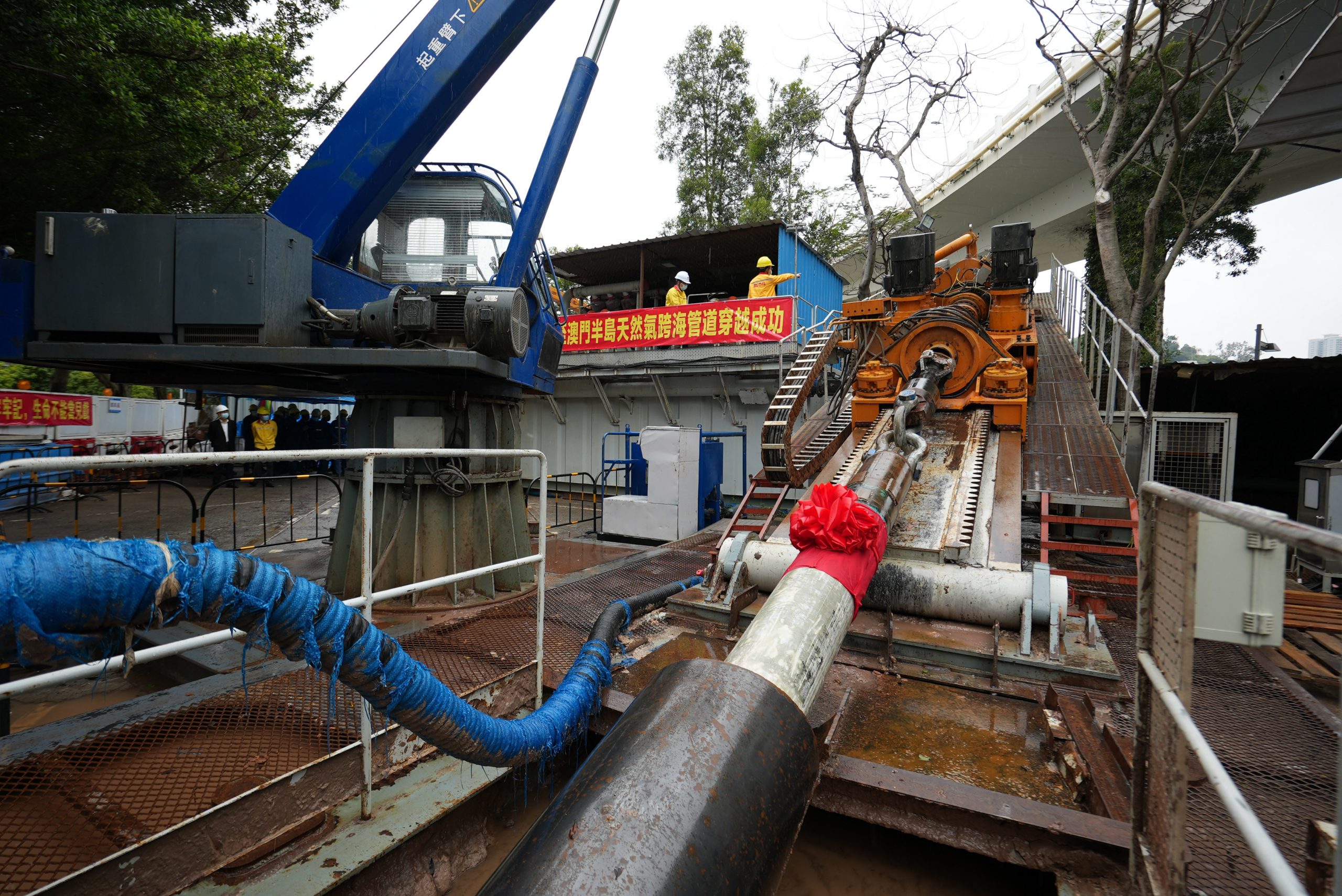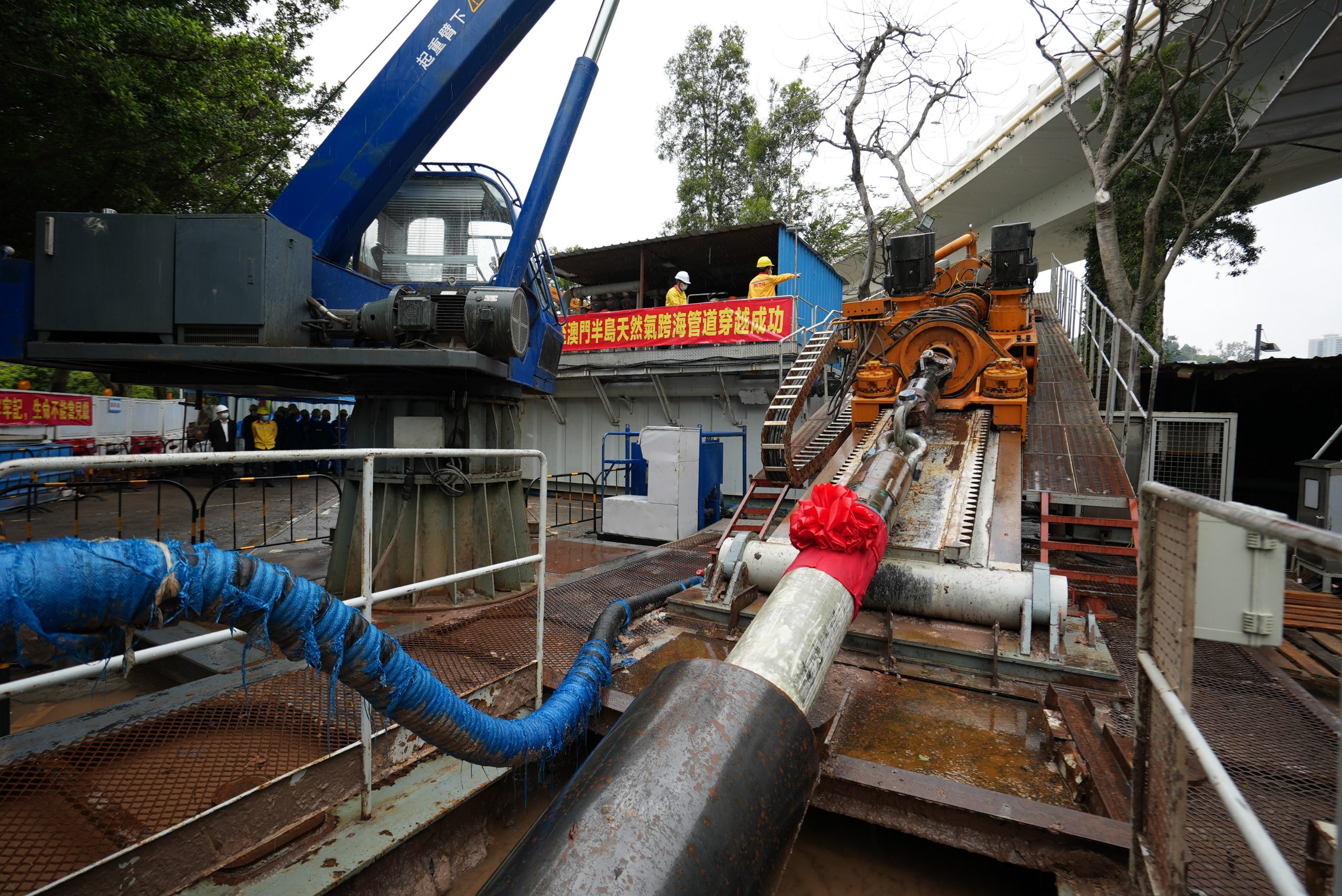 However, the results fell far short of expectations. As of 2021, natural gas, which is only available in Taipa and Coloane at the moment, made up just 15.6 per cent of Macao's total energy consumption. Meanwhile, other renewables such as solar power remain largely absent in the energy mix. 
To increase the use of natural gas, Nam Kwong Natural Gas Company Limited, a major supplier of energy products in Macao, completed the construction of the Taipa-Macao underwater natural gas pipeline in March. The company predicts the pipe will be operational in mid-2022.
As a member of the Smart Energy Group of UM's State Key Laboratory, which focuses on optimising clean energy use and production, Zhang believes expanding the use of natural gas poses major problems, especially in the city's older districts. "Many buildings and [much of the] infrastructure in Macao are outdated. A lot of reconstruction and digging will be needed to lay the pipelines for transporting natural gas. The cost of doing this can be really high," he predicts. 
Solar energy as a cleaner option
Natural gas might be the cleanest-burning fossil fuel, but it still produces carbon emissions. The largest component of natural gas is methane, a powerful greenhouse gas, which can leak into the atmosphere from natural gas plants and pipelines. 
What's more, to achieve the goal of global carbon neutrality (offsetting carbon emissions by investing in projects that reduce emissions elsewhere) set by the Paris Agreement, scientists have warned that there is far less room for the use of fossil fuels of any kind.
Zhang believes the best way forward is for Macao to develop its own renewable energy sources. The city might lack the right conditions for building wind turbines for hydropower plants, he says, but it has the foundation in place to develop solar photovoltaic (PV) systems, which convert sunlight directly into electricity.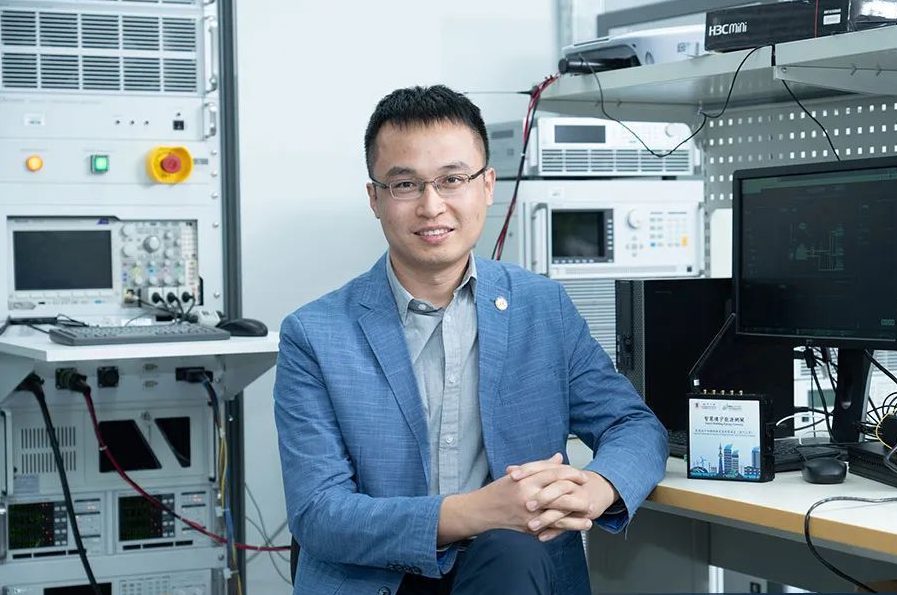 The scientist sees lots of potential in the city's skyscrapers. The total rooftop area of all buildings in Macao is about 5.3 square kilometres, or about 16 per cent of the city's total area. "If we can install solar PV systems on only 20 per cent of these rooftops, we can reduce carbon emissions in Macao by 7 to 8 per cent," he says, adding that the sizable rooftops of integrated resorts are ideal sites for PV systems. 
The Macao government also sees an opportunity to increase solar energy. To encourage the installation of PV systems, officials passed a set of safety and installation regulations in 2015. The regulations require investors to enter into a 20-year contract for the purchase of photovoltaic energy with Macao's sole energy service provider, Companhia de Electricidade de Macau (CEM). Essentially CEM will purchase the electricity produced to ensure investors profit within a reasonable period. 
However, progress has been slow. In response to a written inquiry from Macao News, the Environmental Bureau said that only five photovoltaic interconnections were completed by the end of March 2021. Meanwhile, the bureau received about 25 inquiries from local schools, industrial and commercial buildings and public utilities. 
The government has plans to pick up the pace with a programme to build PV systems on the rooftops of at least a third of new public facilities, including housing complexes, by 2025.  
Letting supply determine demand
Zhang believes that the city might benefit from China's sustainable energy strategies. In fact, the share of clean and renewable energy in China's electricity generation has almost doubled over the past decade, surging from 13 per cent in 2011 to 24.3 per cent in 2020, according to the National Energy Administration of China. 
Just next door, the Jinwan Offshore Wind Farm in Zhuhai is the first of its kind in the region. The wind farm joined the China Southern Power Grid in April 2021 as part of a plan to upgrade the Greater Bay Area's energy mix. The farm plans to provide nearly 800 million kilowatt-hours of clean power annually – enough to satisfy a year's worth of power for 300,000 households.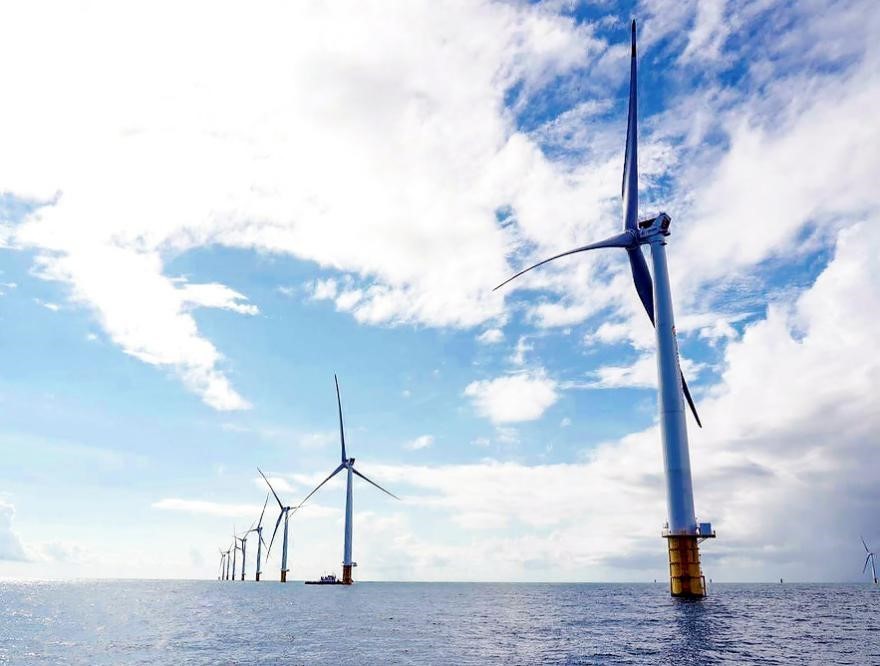 Zhang welcomes the uptick in renewable, carbon-free energy sources but expresses concern about their stability. After all, solar-powered electricity requires sunshine and wind energy depends on wind to generate power, and energy disruptions can be devastating. 
Last September, Liaoning province, the largest provincial economy in mainland China's northeastern rust belt, suffered an energy crisis due to shortages of natural gas, oil and coal. While the region usually generates roughly 8 per cent of its electricity from wind farms, slow wind speeds that month caused turbines to idle and energy output to plummet. As a result, widespread power cuts lasted for days, leaving hundreds of thousands of households without electricity and forcing industrial plants to suspend production.
Looking ahead, if Macao incorporates more renewable energy sources, the city needs to be ready for possible fluctuations in energy supply, advises Zhang. "In Macao, we let demand determine supply. But if we want a cleaner and more sustainable energy future, we need to let supply determine demand," he says. For instance, if solar energy becomes a major source of energy in the city in the future, society would need to reduce electricity usage at night, he suggests.  
Another way to conserve energy is to shift demand away from peak periods, such as hot summer afternoons when demand for air-conditioning is usually highest. To achieve this, Zhang says CEM could implement a time-of-use (TOU) pricing system, which charges higher electricity rates during peak hours and lower rates off-peak. 
A TOU pricing system could also accelerate the transition to clean energy. In July 2021, the mainland Chinese government implemented a new TOU pricing system across the country. The new policy put forward a wide range of energy prices where using electricity during peak hours (the morning and afternoon) costs up to four times more than off-peak. Since peak hours tend to coincide with the sunniest time of day, the policy might encourage greater use of rooftop solar power systems.
"Shifting energy demand away from peak periods has been the mission of many grid corporations in mainland China, but Macao doesn't have the motivation to do this because China Southern Power Grid has guaranteed the city an affluent supply of electricity," he says. "But in the long term, Macao needs to gradually promote energy demand shifts if it wants to integrate into the power market of southern China, where the price and supply of electricity might fluctuate more as clean energy's share continues to increase."