Mindful Macao – pathways to peace in unexpected times
Mindful Macao – pathways to peace in unexpected times

Link copied
Feeling stressed or anxious as a result of the pandemic? Try one of these restorative ancient healing modalities, as recommended by two spiritual practitioners in Macao.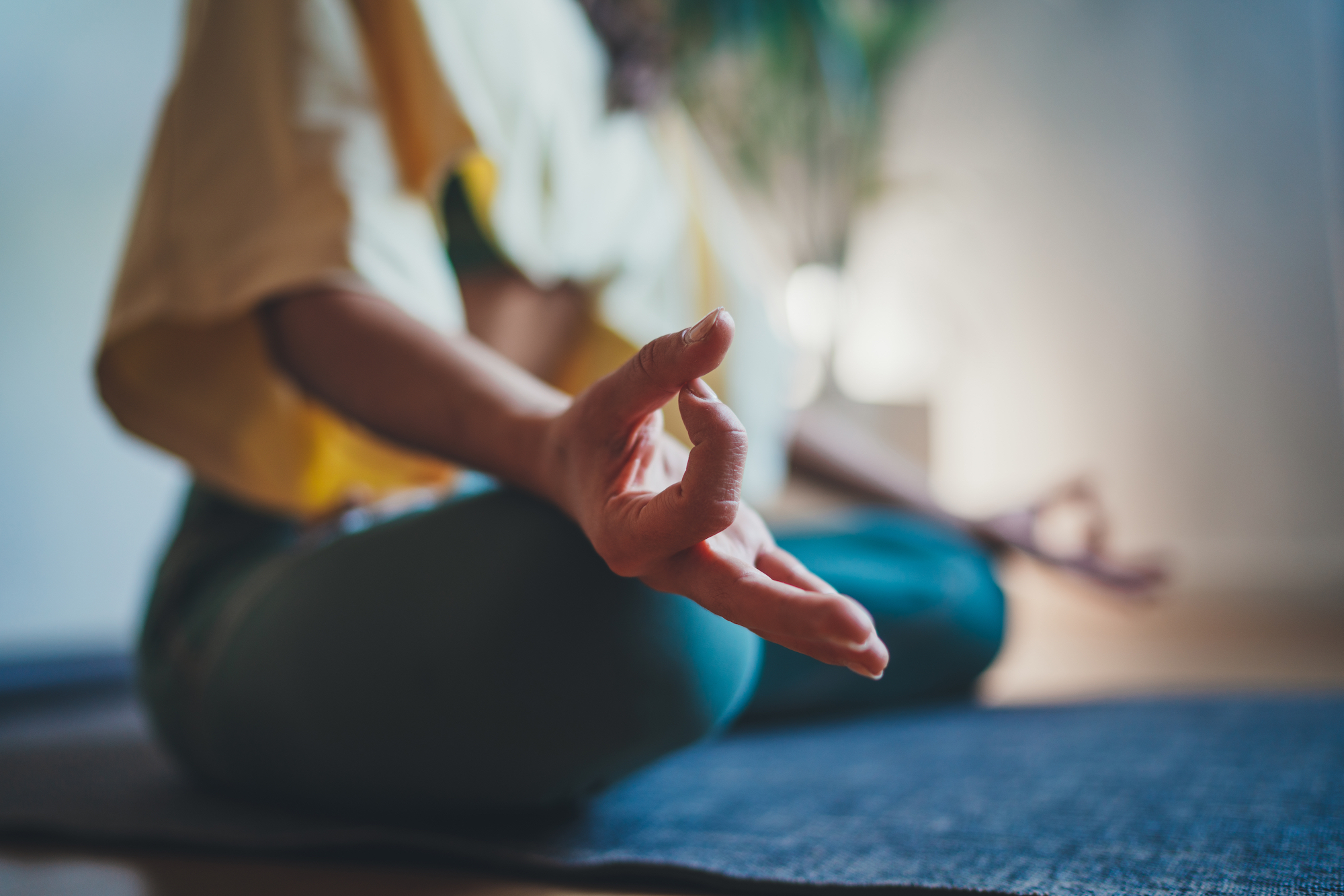 The wellness movement has been on the rise for some time, as people continuously search for ways to optimise their wellbeing, from food to fashion, mindfulness to movement, and everything in between. 
Covid-19 has accelerated that, as many of us evaluate our approach to health as not just a lifestyle choice, but a matter of global safety. With growing uncertainty, loss and psychological distress brought on by the continuing pandemic, how we look after our mental and emotional needs has become as critically important as our physical health. 
From meditation to singing bowls and breathwork, we asked two Macao-based practitioners about how to welcome time-honoured healing habits into our own daily routines.
Meditation
Meditation has been practiced in cultures all over the world for thousands of years. If you've never heard of it – or have and just don't fully understand how it works – it's best described as a set of techniques that encourage an elevated state of awareness and focused attention. 
The practice has been linked to a host of healthy benefits, including the ability to better manage anxiety disorders, stress, depression, sleep disorders and pain issues. And there are more kinds of meditation out there than you'd probably guess, ranging from guided meditations to mantra-based techniques, mindfulness, visualisations and Vipassana, an ancient practice that focuses the mind on the rise and fall of your breath inside the body.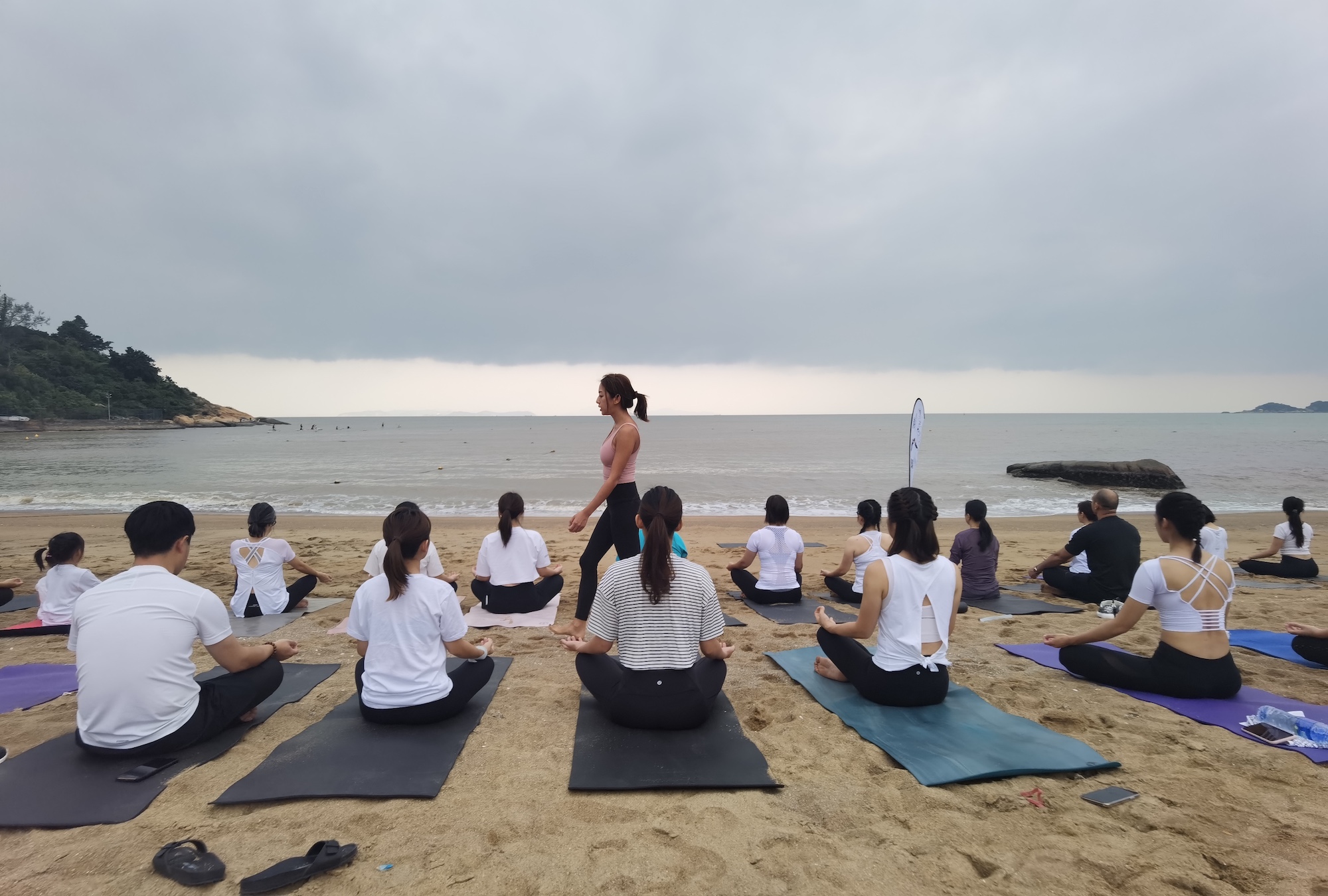 Wellness coach and author Hio Lou Chang (who prefers to go by Lou Lou) offers meditation classes in Macao, which combine focused breathing, yin yoga and singing bowls. She says that she's noticed more young people joining her classes in the last year, as they seek alternative ways to deal with the unexpected upheavals from the pandemic.
"People often believe meditation involves not thinking about anything, but that's not true," says Chang. "Meditation is actually about practicing awareness." Beginners in her classes can feel intimidated by the thought of having to "empty their minds of everything", but according to Chang, there are more useful ways to visualise the practice.   
"Our awareness is like the sky, and our thoughts and emotions are the clouds; they come and go without us getting fixated on them."
Chang says she is used to seeing people "dragged around by their thoughts and emotions," and views meditation as the bridge back to the bigger, more important picture in life. "It allows us to create a space between our thoughts and our emotions – this really is the essence of meditation."
The most accessible way to get started, according to Chang, is simply by being present. This can be done anywhere – even first thing in the morning as you wake up and start your day. "If you are having a coffee, try putting down your phone and enjoy the smell, heat and flavours of the drink," she says. "When you create this habit, you can start to intercept unnecessary and negative thoughts, and learn how to pivot to more helpful ones."
Singing Bowls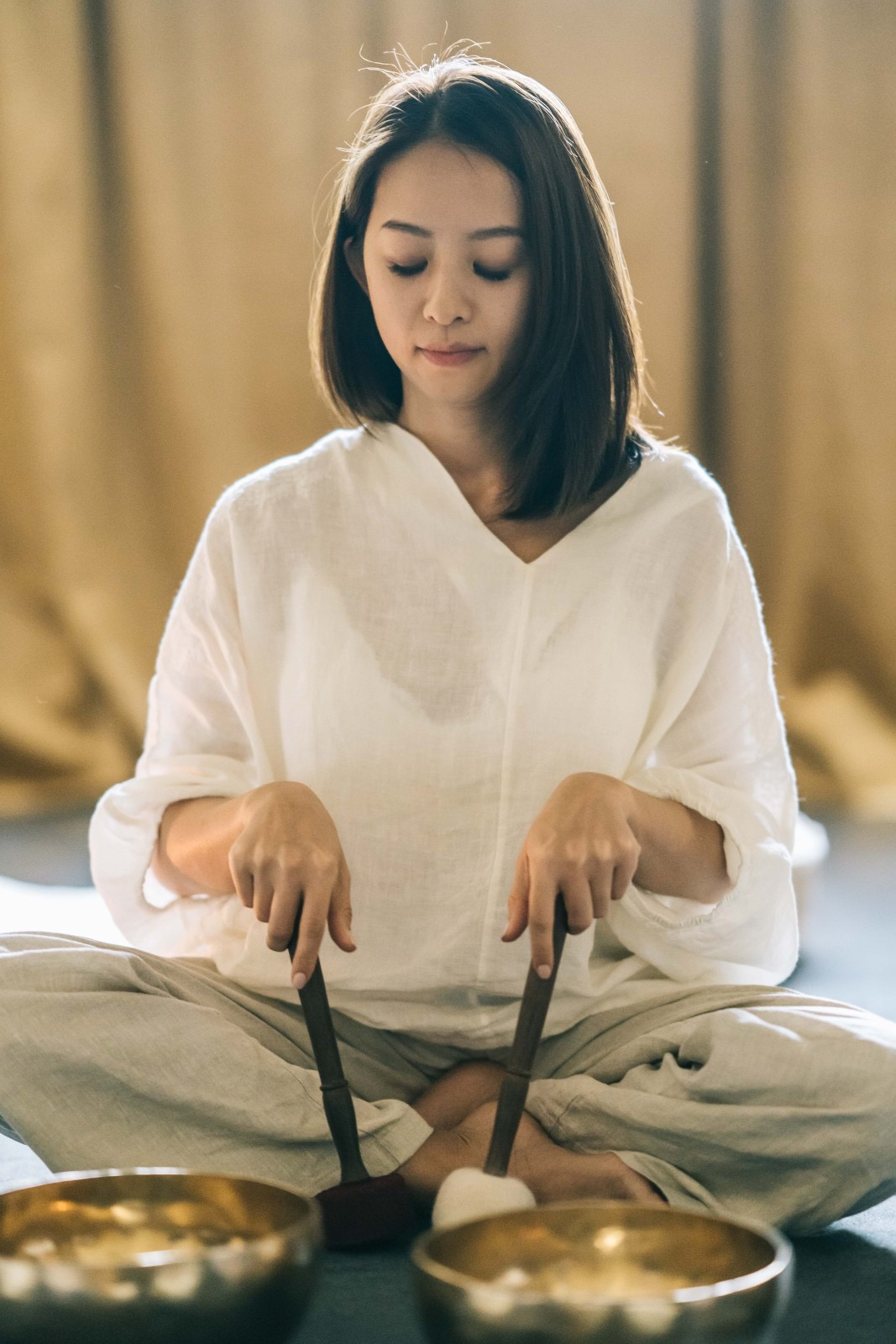 Singing bowls – also called Tibetan or Himalayan singing bowls – are an ancient practise of "playing" bowls with a small mallet to produce vibrations and sounds. Generally made from an alloy of various metals including silver, copper, iron, tin, lead, gold, or more recently, pure crystal, singing bowls have become a popular attraction for wellness-seekers. 
There have been few scientific studies on the potential benefits of singing bowl therapy, but it has been associated with stress relief, immune system response, lowered blood pressure and improved sleep.
Chang, who also offers singing bowl sessions, says that they were a useful tool for her to connect when she first started to deepen her practice.  "I found it very difficult to get into the right state, even with the guidance of a teacher."
"With Tibetan singing bowls, your attention is focused on the sound. It serves as an anchor to ground you in the present moment, giving your mind a break from all the crazy thoughts that can take over."
By focusing her attention on the rhythmic sounds and vibrations, created by hitting or circling the bowls with a small gavel-like instrument, Chang was able to tone down the chatter in her mind. 
Singing bowls also emit vibrations, which Chang believes has a balancing effect on the body. "Over 70 per cent of our body consists of water. When the vibrations enter our body they synchronise through the water, harmonising our state of equilibrium." 
Regardless of how they work or what benefits they can offer, experiencing singing bowls can create strong feelings of spiritual well-being, as well as decreasing tension.
Breathwork  
Breath-based therapies have been around for thousands of years and are a core foundation of many meditation and yoga schools in South and East Asia. In ancient yogic teachings, the practise of directing the breath is called pranayama, which means to breathe with awareness and intention. 
Gil Araujo is a yoga instructor who teaches hatha yoga in Macao. He describes breathwork as "any exercise that uses ventilation to regulate, to calm, or to stimulate the nervous system", highlighting the holistic benefits of the practice.
"Maintaining a healthy respiratory system helps to awaken the other bodily systems, and contributes to general wellbeing," says Araujo, whose classes include a mix of physical postures, breathwork and meditation.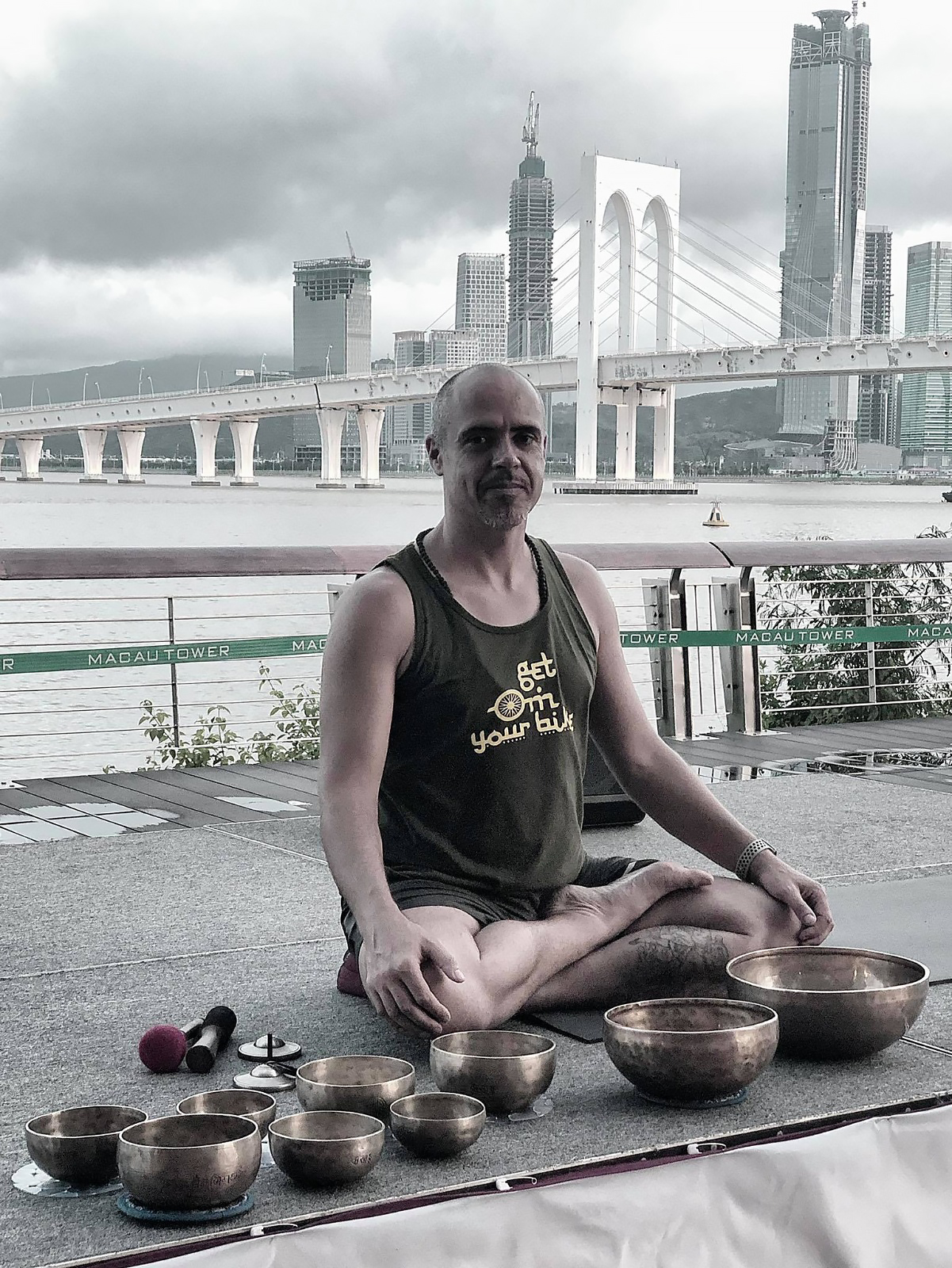 The broad range of exercises and therapeutic practices known as breathwork has joined the frontlines of the wellness movement, and today is practised across a number of industries and contexts, from crisis counsellors to astronauts. Regular breathwork practitioners report health benefits which include stress relief, increased focus, lowered blood pressure, effective pain management, improved sleep and better digestion, amongst other things. 
Much like meditation, there are hundreds of schools of breathwork, including holotropic, shamanic, biodynamic, abdominal and Wim Hoff Method. There are also other techniques like box breathing, alternate nostril breathing or diaphragmatic breathing. The foundational healing mechanism across all of them is the mind-body connection, and consistency is central to all of them, according to Araujo.
"It's a journey; there is no beginning, middle and end. Making these practices a habit and embracing them as a way of life, rather than a short term project, is key."