Macao's first NFT exhibition aims to bring blockchain technology down to Earth
Macao's first NFT exhibition aims to bring blockchain technology down to Earth

Link copied
Featuring world-renowned NFTs such as BAYC as well as digital work from Macao creators, "Dream Space" offers an introduction to the cutting-edge technology reshaping the Internet.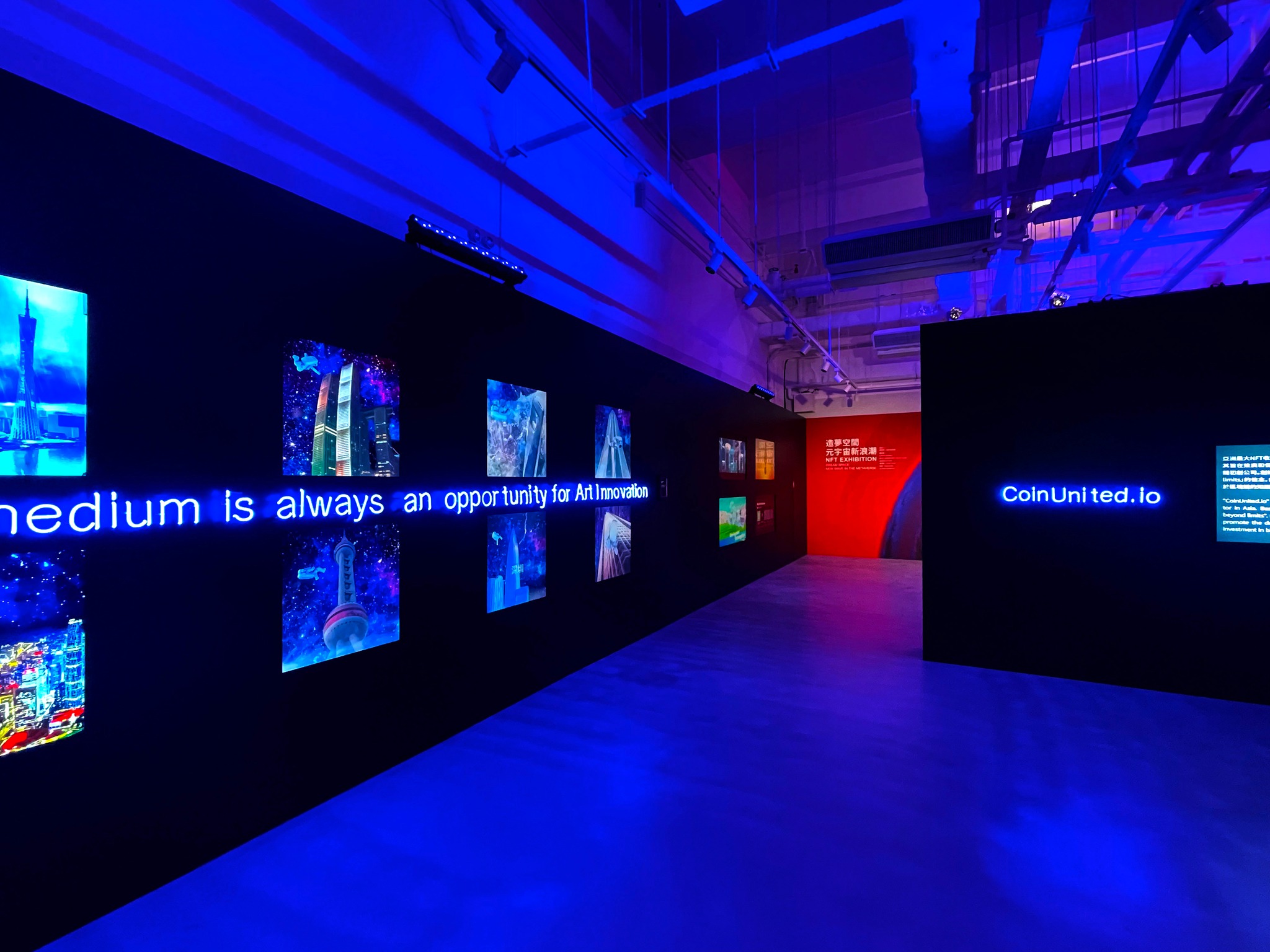 While the NFT craze has dominated global headlines recently, terms like "non-fungible" and "blockchain" aren't exactly everyday lingo in Macao. One association wants to change that.
The Metaverse Industry Association Macau (MIAM) recently launched Macao's first exhibition of non-fungible tokens (NFT) to help prove the power of the blockchain and raise awareness of the ways the internet might evolve in the future, a concept known as Web 3.0.
"Dream Space: New Wave in the Metaverse NFT Art Exhibition" is being held from noon to 10 pm daily at H853 Fun Factory (Space R38) at the Lisboeta Macau, until the end of this month. 
Whether you're the proud owner of a CryptoPunks or just discovering what NFT stands for, organisers say the exhibition will open your eyes to new opportunities emerging from blockchain technology. 
"We try to share information with people who want to [get into NFTs], because now you don't need to rely on a physical venue – you can create [NFT art] on your own computer and upload it to the blockchain, and if it's good enough, the whole world will see it," says MIAM President Thomas Ao. 
"We want to show, especially to young people in Macao, that you can make a living in this industry just by being creative or by experimenting. It's a whole new world. Just try it out," the 33-year-old, Macao-born private equity investor adds. 
Curated by Cai Guojie, former visual-art instructor of Macau Art Museum, "Dream Space" features 37 digital pieces of art created by CryptoPunks, BAYC (Bored Ape Yacht Club), Andreas Ivan (courtesy of Arnaldo Ho), David Yuan, Ting Song and local experimental media artist Álvaro Barbosa.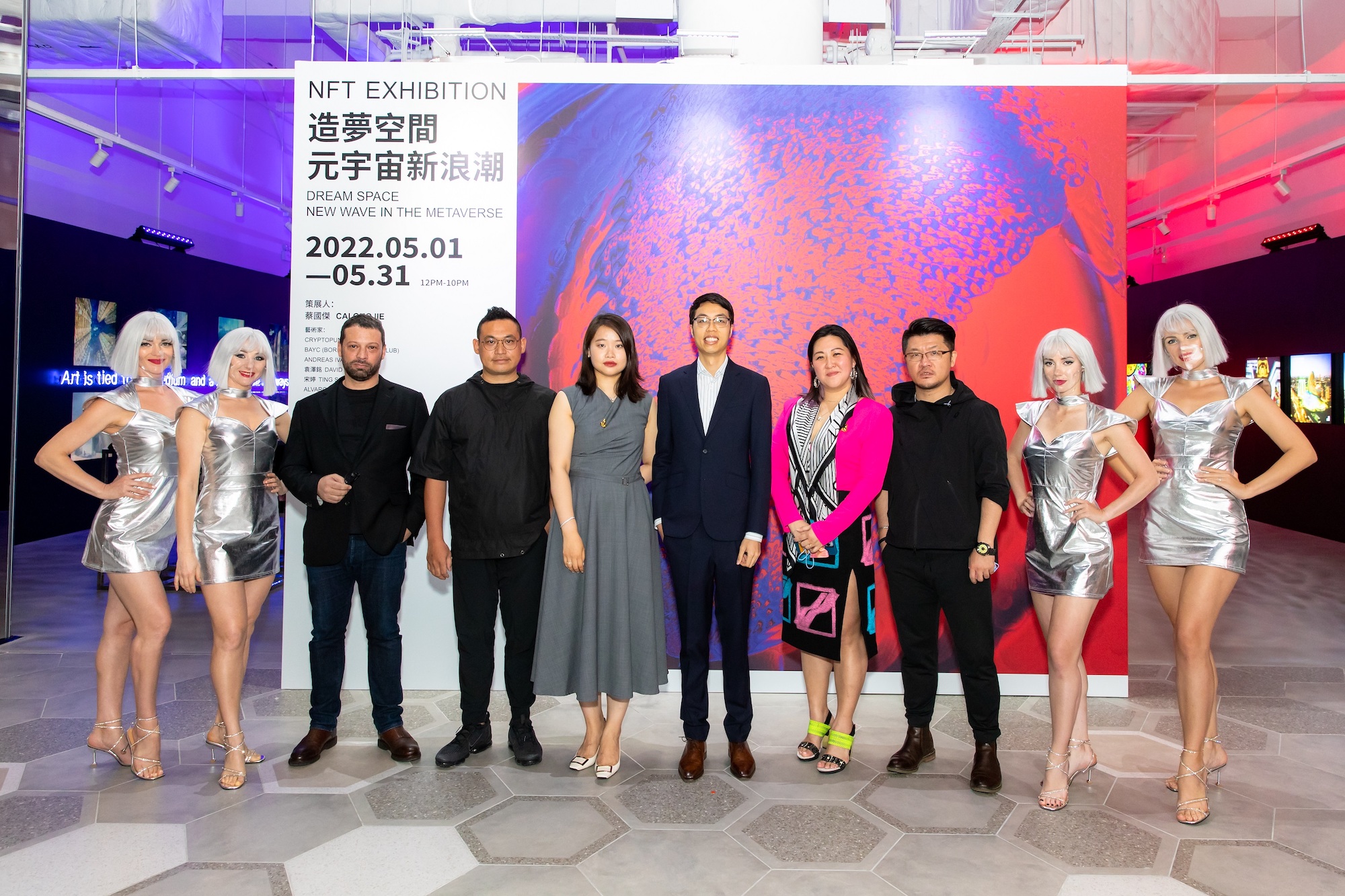 The line-up includes screenings from We Are What We Eat, a performance art feast that was billed as the world's only edible NFT dining experience. The experience, curated in part by Taiwanese chef André Chiang, was held in Taipei last December and combined virtual reality technology, NFT bundles and a fine-dining menu created by the renowned chef (real food – not digital dishes). 
The exhibition also introduces visitors to METASENS, a large-scale metaverse theme park run by Imperium Technology Group Limited, and offers hands-on – or, rather, headsets-on – trials of metaverse technology. At a special workshop, industry-leading gaming metaverse Sandbox is letting visitors create avatars and architecture in its virtual landscape. 
Macao creators also have a chance to flex their creative muscles. The exhibition features a game produced by Macao-based Asia Pioneer Entertainment (APE), as well as "Flying Taikonaut", an interactive multimedia installation highlighting China's space success created by Barbosa, a communications and media professor, media arts and technology researcher, and vice-rector for strategic development and internationalisation at the University of Saint Joseph (USJ).
"This [installation] is a journey showing the development of China," says the Portuguese musician-turned-academic. "I wanted to do something about China and its space accomplishment because … it changes the narratives that you have in the western world. This is an incredible accomplishment."
For this project, he used 12 photos from his trips from Macao to Zhuhai and a few other cities in mainland China, including Shanghai, Shenzhen and Hong Kong, to create a futuristic, tour-like photo installation. To these he added a taikonaut (Chinese astronaut) figure floating over each city and layered it all with a soundtrack of his own compositions. 
It isn't his first experiment with NFTs, either. Barbosa has released four NFT collections in the year-plus he has been creating digital art. He started dabbling in the field, he explains, after physical exhibitions were put on hold. 
"Before Covid, I would go and play my music around Europe … in Slovenia, Portugal, Germany. Suddenly you're stuck at home and I think this has become one of the reasons that make people more interested in NFTs," says Barbosa.
"It's always exciting to explore a new medium, and maybe you can do something original with it."
Barbosa has bought into the technology in a big way.  "This is an incredible platform" that will further "develop human knowledge," he proclaims. While blockchain technology and NFTs haven't entered the mainstream in Macao, he believes it's only a matter of time until they do. 
"Look at the Internet … everyone was unsure, suspicious … People have the same attitude towards blockchain as people did when the Internet was introduced. But the Internet today has become a part of life to everyone," he says.
Ao, who is currently based in Beijing, hopes to help fast-track blockchain's acceptance in society.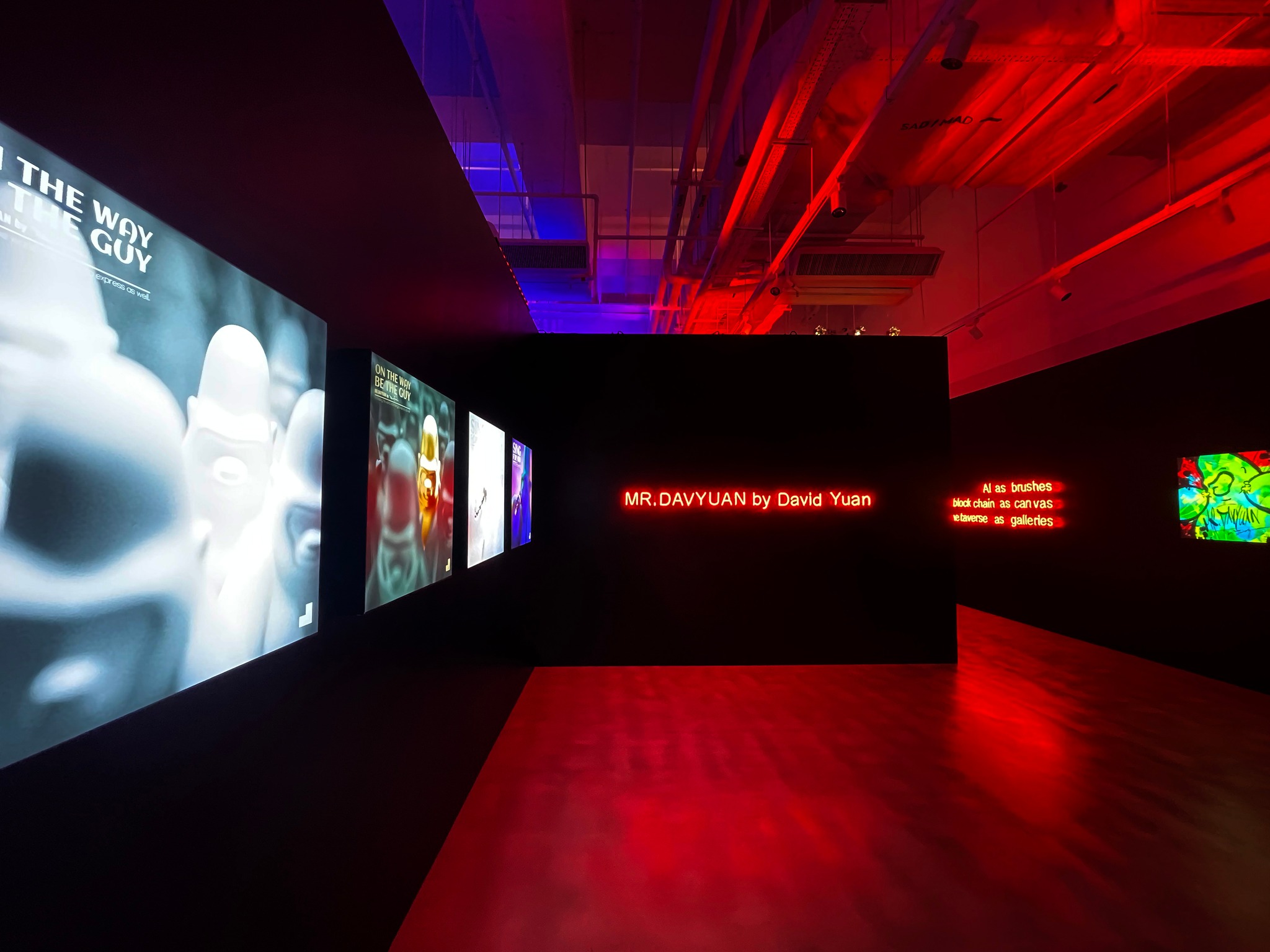 MIAM was founded about two months ago and currently has just 10 members, but he has a strategy to grow the group and demystify blockchain technology for more people in Macao. MIAM plans to host a series of workshops to further promote what blockchain technology has to offer and – most importantly – explain how everyone can make the most of it. 
"I think people in Macao will slowly discover the tech innovation behind [the blockchain and NFTs]," he says. "I think that's where this is headed."