José Luis Sales Marques says Macao must embrace the Greater Bay Area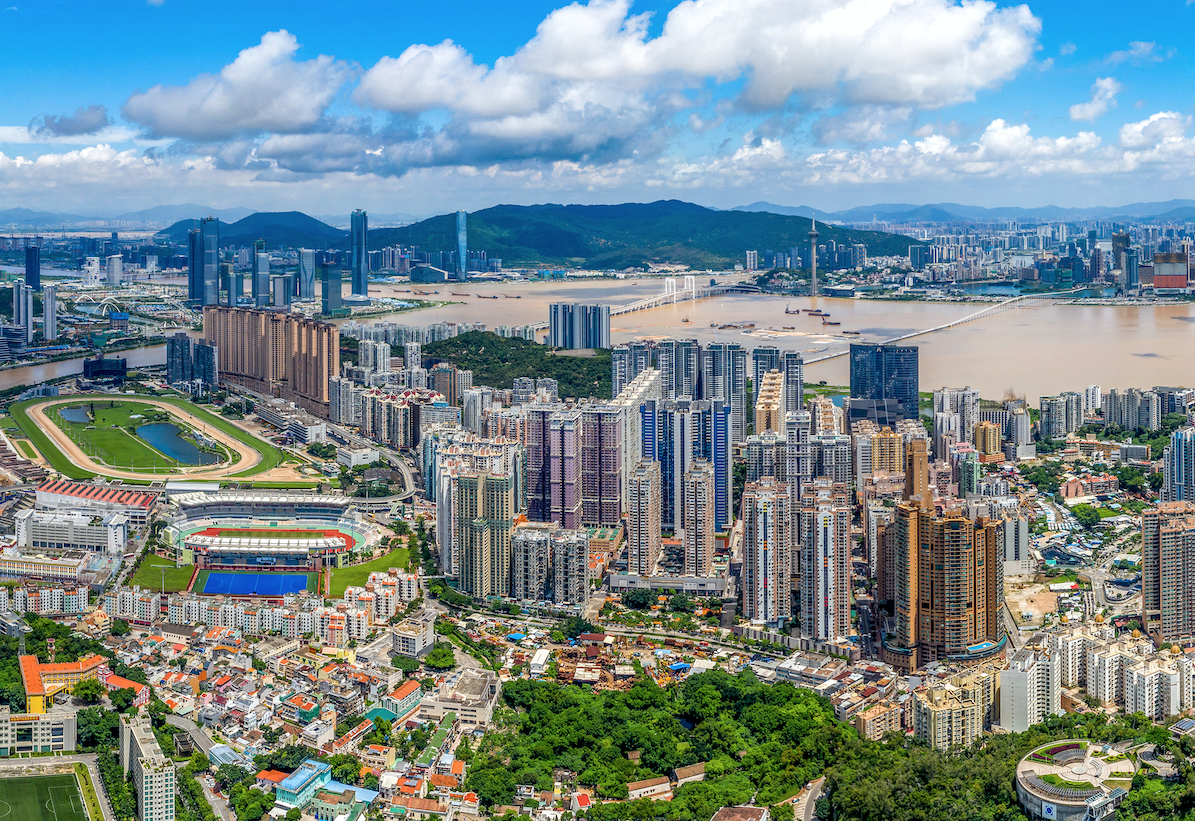 The Greater Bay Area of Guangdong, Hong Kong and Macao is a regional integration process that will lead to the formation of a world-class megapolis integrated in China's national development strategy.
On 18 February 2019, the State Council in Beijing revealed the much-anticipated Outline Development Plan for the Guangdong-Hong Kong- Macao Greater Bay Area (GBA), known colloquially as "the Plan". It lays out two stages in the development of the integration process: the first one in 2022 and the second one by 2035, "when the GBA should become an economic system and model of development".
The first stage is just around the corner, one year from now. By that time, the main foundations of the plan are expected to be in place.
Namely, the division of labour of the city clusters with complementary functions and coordinated innovative development should basically be established, with features that should be green, intelligent, energy-saving and low-carbon; implementation of a new system of open economy should be accelerated as well as effective and efficient flow of various resources and factors of production through enhanced connectivity; new airports and ports will service the area; moreover, GBA residents are expected to enjoy more convenient and happier overall living conditions.
By 2022, the combined strength on the GBA should increase substantially, both internally and externally.
Macao is a core city of the Greater Bay Area, along with Guangzhou, Shenzhen and Hong Kong. Its functional responsibilities are set as "One Centre, One Platform and One Base". The centre refers to Macao's aim to become a world centre for tourism and leisure; the platform is the economic and trade cooperation service platform between China and Portuguese-speaking countries; and the base connects the coexistence of multiple cultures with the Chinese culture as mainstream.
The implementation of these different dimensions must foster the diversification of Macao's economy and its long-term sustainability.
The building of the regional spatial network, consisting of fast transport networks, will link the whole area within a circle of one-hour travel. The poles of this network are the combination of Hong Kong-Shenzhen, Guangzhou-Foshan and Macao-Zhuhai. The Hong-Kong-Macao-Zhuhai Bridge was a major step in that direction but much more is to come, including the Zhongshan-Shenzhen Bridge.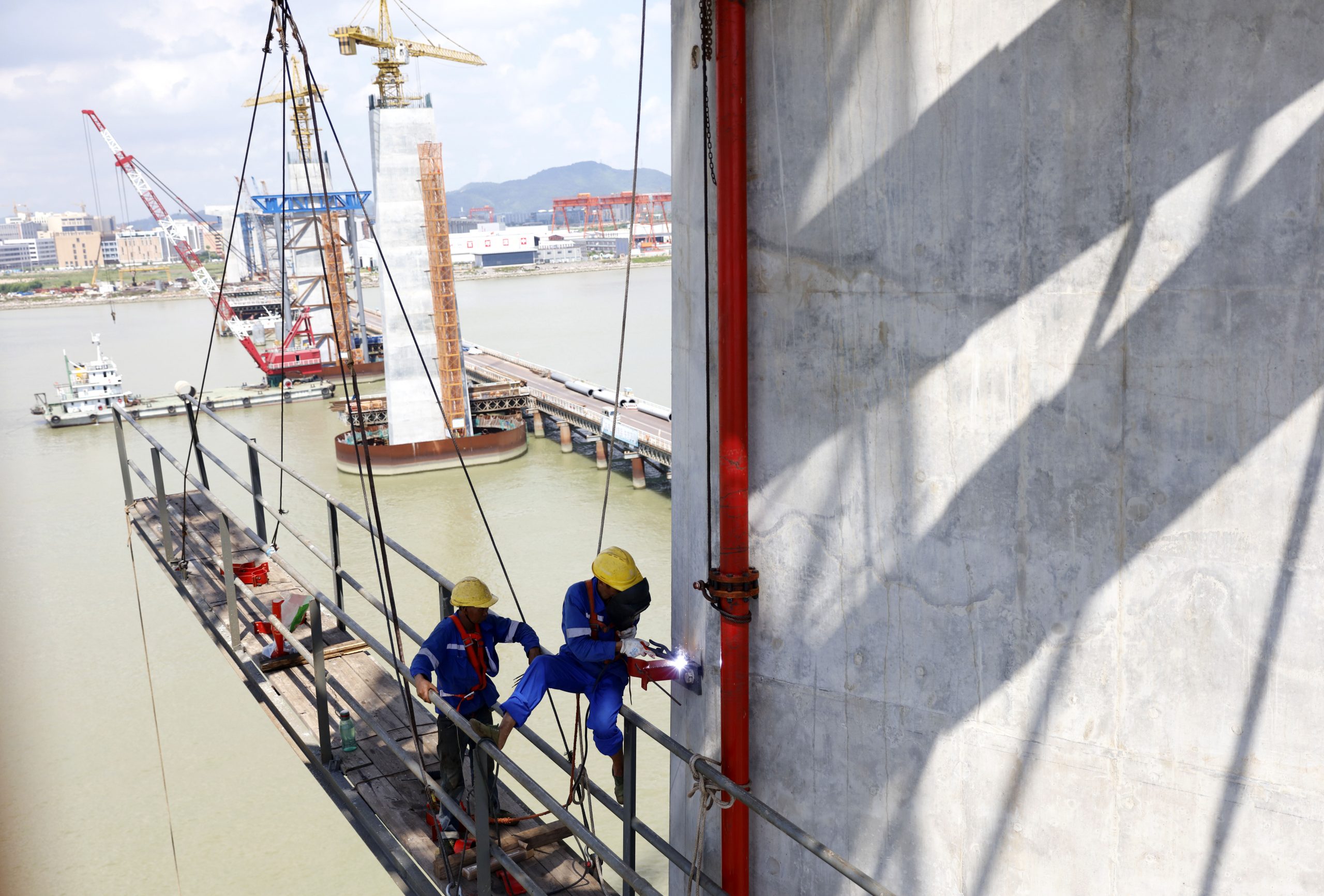 The GBA takes on the long tradition of successful opening up and economic reform in the Pearl River Delta, initiated in the late 1970s and early 80s, to a new level of regional integration and building of a quality and innovation-driven economic area.
From the national viewpoint, the GBA will channel the advantages of a diverse region, comprised of mixed socialist economy with Chinese characteristics of Guangdong province and capitalist economy of the two Special Administrative Regions, to foster China's national development; on the other hand, the GBA will facilitate the implementation of the "one country, two systems" principle to its full and authentic application.
It is also obvious that the Greater Bay Area will have a crucial role in implementing China's dual circulation economy with domestic growth and attracting foreign investment and technology, with Shenzhen at a leading role, as President Xi Jinping recently stated when addressing the celebrations of that extraordinary city as a Special Economic Zone, the most outstanding example of an innovative and bold economic experiment.
The role of Macao and current priorities
Macao is presented with a variety of opportunities and also challenges in the process and must maximise the former and be able to face the latter.
The GBA is particularly promising for the young and middle-aged generations as the expanded and competitive regional work environment, international appeal, and the participation in national development are major incentives.
It is also a collective effort and all Macao people must understand its meaning and contribute to the success of this once-in-a-lifetime opportunity. This regional integration process is the main road for the MSAR development on a sustainable path.
The ongoing Covid-19 universal health crisis and the consequential economic crash have deeply hit the region's economy with a real GDP contraction of around 60 per cent, one of the highest in the world.
The need for Macao to diversify its economy suddenly became so obvious that it can no longer be ignored, as it has been in the last decades. Attention should be directed towards building a solid economic base of industries and services that, instead of relying almost entirely on the tourism and gaming sectors, should align itself to opportunities and demand from the enlarged domestic and international markets of the Greater Bay Area.
Macao as a core city in the process has a particular role in linking up with neighbouring Hengqin, the district in Zhuhai municipality that is going through sharp transformations from a mostly rural landscape into an internationally appealing economic cluster and an urban area that is somewhat complementary to Macao.
Xi stressed during the inauguration of the fifth Chief Executive of the Macao SAR, Ho Iat Seng, the importance of strengthening regional cooperation with Zhuhai in the joint development of Hengqin, key to the deepening of cooperation between Macao and Guangdong.
In spite of the severe conditions created by Covid-19, several measures and advancements were materialised in the course of 2020.
The joint Macao-Guangdong industrial park at Hengqin is in the process of selecting eligible investment projects that will be featured in the facility; Macao entrepreneurs are encouraged to invest in high-quality and value-added industries fostering "Made in Macao" brands, in addition to the long-term investment in developing a cluster of industries related to Chinese Medicine, a move promoted by Macau Investment and Development Limited, a private company fully owned by the MSAR government.
The New Macao District, promoted by government-owned Macau Urban Renewal Limited, just began construction of 5,000 apartments to provide homes and other facilities for thousands of Macao residents at controlled prices; and last August, the new Macao-Hengqin border crossing started operation under the model of integrated inspection for incoming and outgoing passengers, with obvious advantages to both travellers and businesses.
Other important measures of particular importance include attributing to Macao residents the same status as local residents purchasing properties in other GBA cities; schooling for their children of the same quality as those extended for residents; support of Macao professionals to work in the area, through a mutual recognition system of qualifications; individual income tax preferential policies and other facilitation extended to Macao residents; measures enabling greater mobility within the area, including participation in pension insurances for urban and rural residents in Guangdong provinces as well as in social insurance.
In the meantime, the Bank of China provides Macao residents with convenient mobile payment by promoting daily interconnection in digital payment methods.
On a corporate and business level, the number of financial institutions that are looking at regional wealth management is increasing as the People's Bank of China, the Monetary Authority of Macao and the Hong Kong Monetary Authority jointly announced last July the "Wealth Management Connect" facility, allowing individual investors of Guangdong, Hong Kong and Macao to invest in financial products of banks in the region.
The establishment of RMB-denominated securities market in Macao, expanding RMB financial services and products to the Portuguese-speaking countries has been routinely announced as the next step towards diversification but it has yet to materialise to a significant level.
It is expected that some of the measures to facilitate mobility of Chinese nationals in this region will also be extended to non-Chinese permanent residents since their participation will certainly have a positive impact in their contribution and commitment to the development of the Greater Bay Area and the fulfilment of the international goals that had been set in official GBA's related documents.
For instance, among the measures announced in November 2019 as steps taken by the central government to support Macao's role in the new area, there are provisions for the facilitation of travel by foreigners holding Macao permanent identity cards to and from the Guangdong cities in the GBA and their ability to stay or reside in any of those nine cities.
Looking at the GBA's external dimension Macao's functional role is strongly linked to its cultural characteristics and historical links, a very unique positioning that is different from any other of its peer cities in the region.
It is a kind of soft features that relies on human behaviour and interaction, since it is supposed to play a bridge role between the whole area and the Portuguese-speaking countries and maybe beyond, including the whole of the Latin world.
The Plan is emphatic in directing Macao's contribution to build up GBA, namely:
To support Macao in leveraging its distinctive characteristics as a place where diverse cultures from both East and West have long integrated and coexisted, expedite the development of cultural industries and cultural tourism, and develop a cultural exchange centre between China and Lusophone countries.
Macao has recently invested sizeable amounts to foster cultural and creative industries as a means to diversify its economy.
It started with government funding but it has also attracted private investment. Through the Cultural Industries Fund and the Cultural Affairs Bureau, several areas such as creative design, cinema, promotion of local brands, traditional shops, and cultural and creative clusters are eligible for government funding either as grants or preferential loans.
In the last ten years, cultural and creative industries had increased its contribution to the local economy in a significant way.
However, there remains untapped potential in positioning Macao as the core centre for exchanges of cultural and creative products, including book and video content, between China and the Portuguese- and Spanish-speaking worlds. Together, they comprise around 800 million people, connected by language similarities and geographical continuity, namely in Europe and America.
They belong to large economic areas – the EU and Mercosur – and international platforms such as the Organization of Ibero-American States, an intergovernmental organisation specialised in education, science and culture.
Portugal and Brazil are important members of such organisations. Macao could place itself in the centre of Sino-Luso-Spanish cultural, educational and scientific dialogue, mobilising the likes of University of Macau, Macao Foundation and other governmental and private educational and cultural organisations in Macao and the Greater Bay Area.
Macao and the cities around could also thrive in education of and in the Portuguese and Spanish languages and provide good conditions for people-to-people exchange within that very large triangle. Cultural interaction is a window for business and well as the deepening of mutual understanding and dialogue, sources of soft and intelligent power.
China holds important economic interest in several Portuguese-speaking countries and Spanish-speaking countries. However, only few economic operators of those countries have tools and skills to penetrate the Chinese market. Particularly, small and medium-sized enterprises have a lack of market knowledge and promotional skills adapted to the Chinese business environment.
On the other hand, Chinese enterprises are also in need of advice and bilingual human capital to reach the potential of those markets, therefore, Macao's role as the educational and training hub for all-round bilingual or even trilingual talents (Chinese-Portuguese/Spanish-English) serving the whole of Greater Bay Area region and beyond could be a win-win solution.
It could also serve as base for continuous training of officials and professionals alike on how to deal and do business in Portuguese- and Spanish-speaking countries.
Cultural heritage and related assets are also of tantamount importance in the definition of Macao as a cultural tourism destination, that goes much beyond gaming, and is of crucial importance in the characterisation of MSAR as a world-class centre of tourism and leisure.
What makes Macao a unique destination is a combination of features, where the cultural element, including built heritage, intangible heritage, gastronomy, and the cultural manifestation of a diverse population and ways of life are attractions that enrich any visitor's experience.
GBA can become a very rich multi-destination mixing culture with sports, tradition with modernity, shopping and relaxation with great food all along the way.
And coastal tourism could be a real winner, if it is offered both as a leisure activity and cultural exploration of the cities and towns up and down the delta. All those features can contribute to enrich Macao's appeal and multiply its market potential.
In concluding, the Greater Bay Area is the way of the future for Macao.
There is, however, much work to do and some hurdles to overcome.
Macao's role as the educational and training hub for all-round bilingual or even trilingual talents ... could be a win-win solution.
José Luís de Sales Marques
Firstly, Macao must be able to stabilise its economic recession and return to growth in the new normal economic and political environment, which means first that the Covid-19 threat will still need to be addressed and second, that the fast recovery of the Chinese mainland economy will not immediately and linearly translate into the return of the huge figures of the past in term of number of tourist arrivals and revenues from the gaming sector.
Macao will need to work out strategies to attract new segments of tourists, mostly from the Chinese mainland, since there are still huge uncertainties about the worldwide tourist markets even after the introduction of the Covid-19 vaccines.
In the meantime, Macao must be able to have in place strategies to attract human resources from elsewhere of the highest quality and train its own residents for the new roles that they are called upon it the context of the GBA, particularly in financial services, innovation, digital economy and entrepreneurship.
Those opportunities are not to be wasted since the existing stock of human capital that this region has in place is particularly short in those areas, in term of skills, experience and numbers.
Macao must embrace the future ahead with great confidence, boldness and open minds, to effectively play a core role in the Greater Bay Area.