In the spotlight: Are people in Macao paying the price of light pollution?
In the spotlight: Are people in Macao paying the price of light pollution?

Link copied
An associate research professor studying light pollution warns of its impact on wildlife and human health.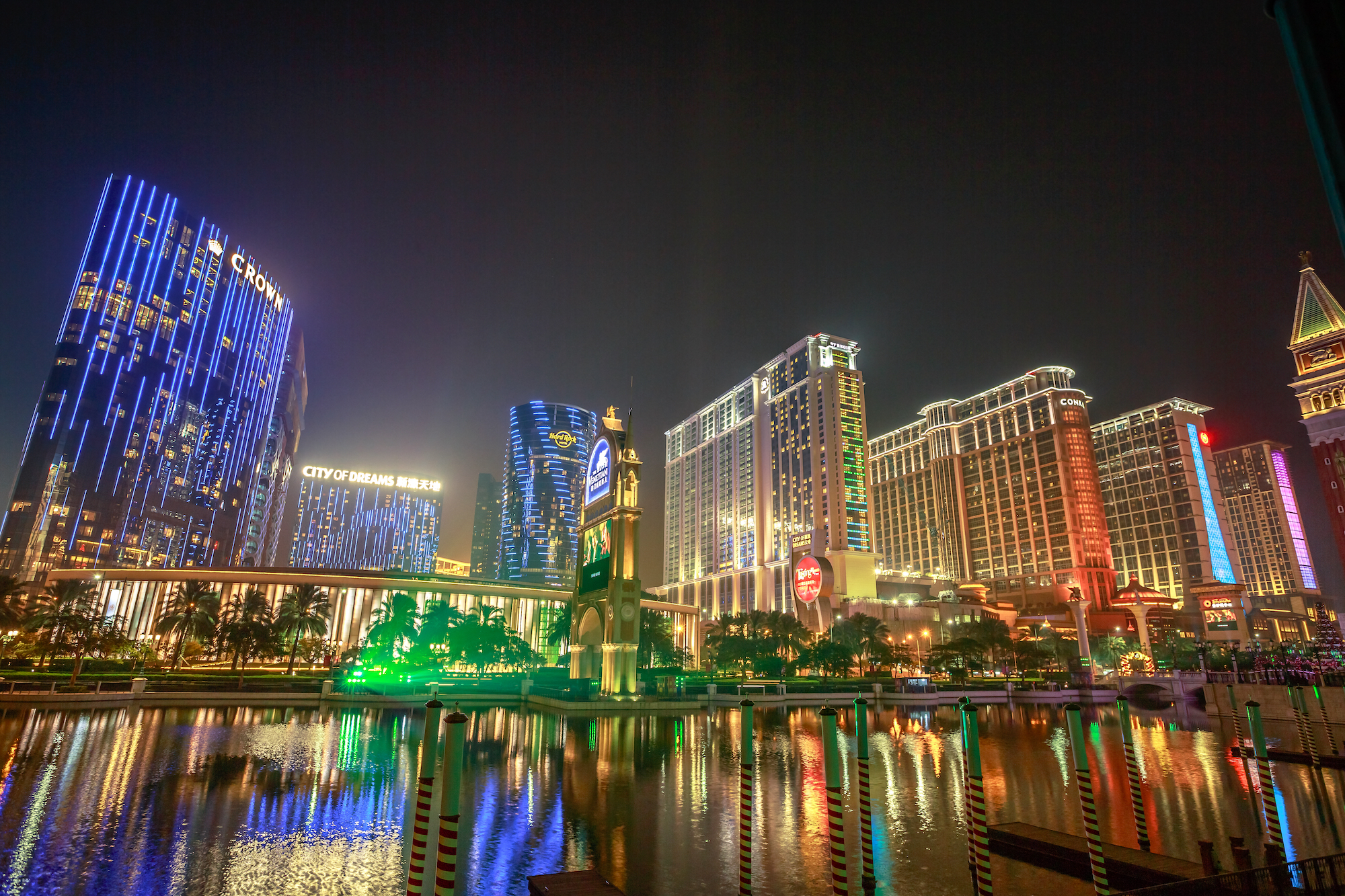 Tippi Tam was looking for tranquillity when she moved into a cosy apartment in Taipa's old town area in 2017. Despite choosing a relatively quiet part of the city, Tam still couldn't get a good night's sleep. 
"Although our apartment is located in the residential area, we still can see the sky spotlights coming from the nearby casino hotels, which beam up really high towards the sky, higher than the residential building facing our apartment," she laments. "The lights are so bright you can see them flashing even with the curtains drawn." 
Tam didn't realise how much the bright light affected her sleep until just recently. In January this year, the 36-year-old tennis coach stayed at a designated quarantine hotel for two weeks, where she was surprised to fall asleep more easily.
"When I was in the hotel, I felt sleepy earlier and went to bed around 9 pm, as the environment outside was much darker," she recalls. "However, when I am at home, I usually go to bed around 11 pm. I feel sleepy at a later time, and it also takes me more time to fall asleep." 
Tam's experience may not be an isolated one. As the gaming and tourism industry has developed over the past two decades, Macao's skyline has become brighter than ever thanks to the flashing neon signs and LED displays illuminating the integrated resort towers. While these bright lights could be seen as a sign of prosperity, they have also turned Macao into one of the most light-polluted cities in the world, according to Raquel Vasconcelos, an associate research professor at the University of Saint Joseph (USJ) Institute of Science and Environment. 
Vasconcelos is currently involved in a USJ project (conducted in collaboration with The University of Hong Kong) monitoring light pollution in Macao and its impact on nature and people. In addition, the biologist supervised a 2019 master's thesis, in which a USJ student interviewed 400 people in Macao about their experience with light pollution. Among those surveyed, 95 per cent said they found the artificial light in Macao disturbing and reported signs of fatigue, sleep loss and anxiety. Meanwhile, 59 per cent of 400 respondents said they rarely saw any stars in Macao, and 21 per cent said they have never seen any. 
The level of natural night sky brightness recommended by the International Astronomical Union is 21.6 magnitudes per square arcsecond (mag/arcsec2 ) – a unit of measurement that measures just how much light can be detected in a given stretch of sky. The lower the value, the brighter the night sky. According to the US National Park Service, 22 mag/arcsec2 is "generally considered to represent the darkest part of pristine skies."
According to Vasconcelos, the average brightness level recorded in Macao's Cotai Strip between January and April this year was 14 mag/arcsec2. This means that Cotai is brighter than Hong Kong's Tsim Sha Tsui district, which measured 15.3 mag/arcsec2 at night during the same time period, and "more than 200 times brighter than a natural dark sky, free of human light interference," she says. 
"Light pollution in Macao is a big concern. While there is no law controlling urban lighting, many people are not aware of its impact on health and the environment," Vasconcelos stresses. "And the impact of nighttime light won't diminish just because you draw all the curtains at home – you have already been exposed outside."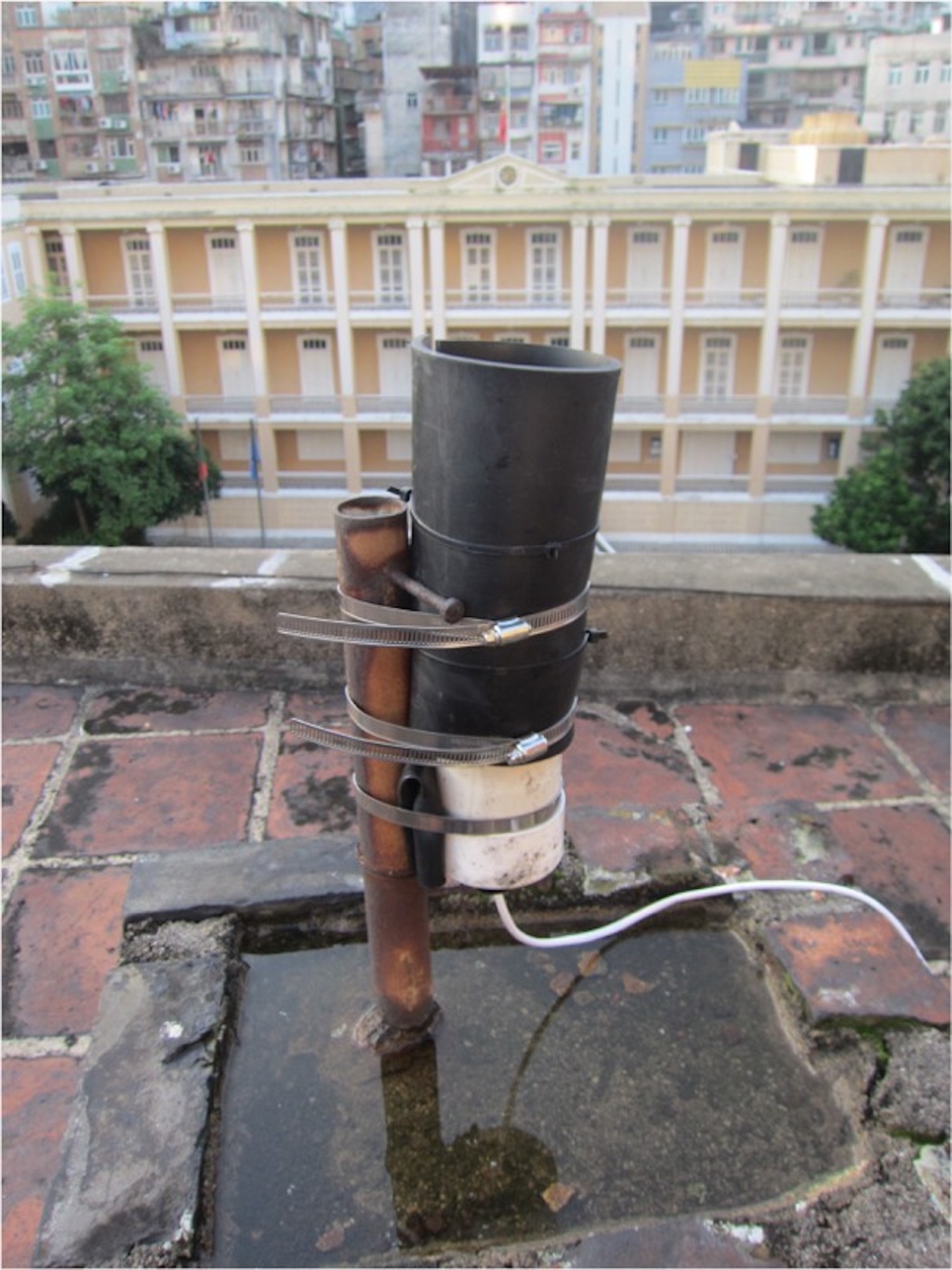 Glaring problems for humans and nature
To understand the impact of light pollution in Macao, Vasconcelos and her team set up sensors across the Macao peninsula, Cotai and Coloane to record the level of brightness generated by artificial lights in 2016 and have been recording data ever since.  
According to Vasconcelos, light pollution in Macao mainly comes from commercial property, such as casinos, hotels, office buildings, retail stores, advertising boards and street lighting. Between January and April this year, the USJ researchers recorded an average brightness of 16 mag/arcsec2 on the Macao Peninsula and 17 mag/arcsec2 in Coloane.   
The highest level of light pollution (14 mag/arcsec2) was recorded along the Cotai Strip, where glittering integrated casino resorts run all the way to the edge of the Cotai Ecological Zone, an area of about 55 hectares that's home to flourishing mangrove forests and more than 160 types of birds. 
Light pollution can affect the physiological processes of both humans and animals, says Vasconcelos. For example, light exposure slows or halts the production of melatonin, a hormone the body produces to regulate sleep. As a result, we may suffer sleep deprivation and physiological stress, which may lead to anxiety and depression, according to Vasconcelos. A peer-reviewed study on US adolescents in the US, which was published in 2020 in JAMA Psychiatry medical journal, also found a link between artificial outdoor lighting, sleep disruption and psychological conditions, such as mood and anxiety disorders.
What's more, scientists have found a correlation between light at night and hormone-dependent cancers. Research conducted between 1989 and 2013 by Harvard Medical School found that women exposed to the highest levels of outdoor light at night had an estimated 14 per cent increased risk of breast cancer. 
Light pollution also has a significant impact on the natural world. According to Vasconcelos, who also teaches neurobiology at USJ, the light at night may harm plant reproduction, especially species that typically bloom at night or rely on nocturnal pollinators, such as moths or beetles. Meanwhile, it may also disrupt species composition (the species present in a local environment) by favouring predators that can see better in light or drawing insects out of their natural habitats, she says.
Birds are among the most visible victims. Joe Chan, a local biologist and the chairman of Macau Green Student Union, says he has often found dead birds with broken necks in Cotai. He suspects that these birds died of collisions with buildings.
"Birds can be lured by bright light and crash into buildings," he explains. "Furthermore, sudden encounters with bright light, such as sky spotlights, may also shock the bird or cause temporary blindness, causing the bird to fall and die." 
Although there have been no comprehensive studies on how light pollution impacts Macao's ecosystem to date, statistics elsewhere in the world provide some insights. In the United States, researchers estimate as many as 1 billion birds die every year due to high-speed crashes into building windows. In Germany, artificial light attracts about 1 billion insects a night, many of which will die due to burns from the light source or predators.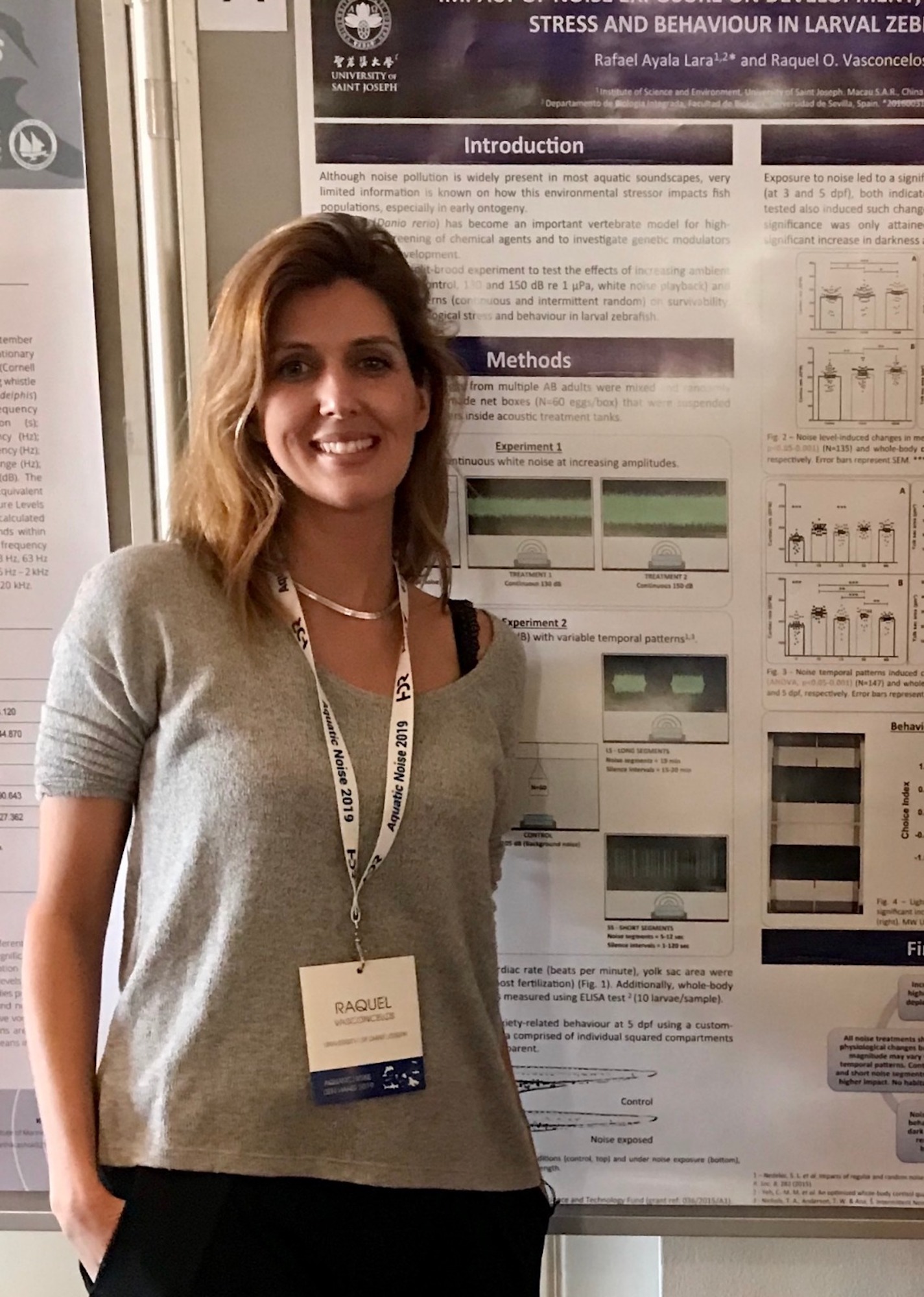 Top-down regulation needed
Vasconcelos believes that decorative sky spotlights are the worst light polluters in Macao, especially those that swing back and forth. "Macao is always cloudy. When a spotlight points upwards, it will be reflected and scattered by the cloud and form skyglows, which illuminates the entire area."
To alleviate the situation, she suggests that hotels and casinos direct the light back to their own buildings. She also encourages the government or integrated resort operators to conduct studies on sustainable lighting, shorten the hours that decorative lights operate and adjust their levels of brightness. 
Echoing Vasconcelos' concern, Chan says there are at least three integrated resorts in Macao using sky spotlights for decoration. To limit further adoption, he hopes that the government can learn from international examples and impose legislation that tackles light pollution.
For instance, countries like the Czech Republic, Switzerland and Japan have largely banned skybeams. In 2019, France became one of the first countries in Europe to implement a set of light pollution policies, which generally ban the use of high-intensity light (such as skybeams and lasers) and nighttime lighting of waterways. The rules also require shops to turn off lights in window displays at 1 am.
Comparatively, efforts by the Macao government to mitigate (or reduce) light pollution are "outdated" and "inadequate", says Chan. In 2008, Macao published a guideline for curbing light pollution from outdoor advertising panels, decorative lights and LED monitors. The guidelines also suggest that commercial properties should, for instance, prevent directing light decorations or advertising signs toward residential zones, and dim or turn them off between 11 pm and 6 am. However, there are no legal obligations to do so.
"It's not right to just suggest or encourage [emphasis Chan's] local businesses on what to do. After all, people deserve a peaceful night sky for resting," he laments. "Why do we have to live with the discomfort caused by artificial light?"