How local researchers have taken the lead in Macao's sustainability movement
How local researchers have taken the lead in Macao's sustainability movement

Link copied
From purifying polluted water to finding solutions in sludge, local universities are playing a leading role in Macao's sustainability movement.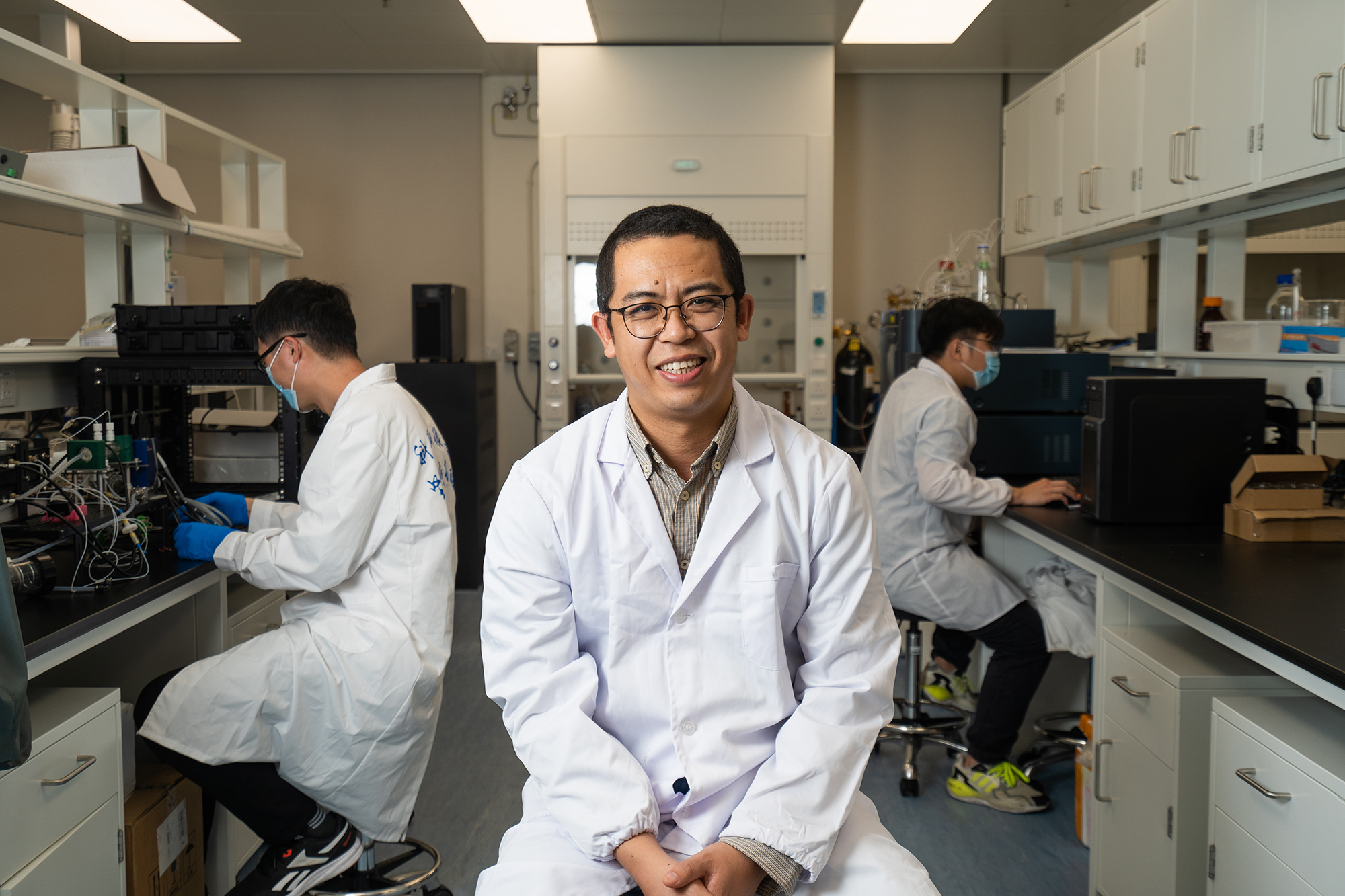 Ever heard of ordinary heterotrophic organisms? Unless you have a degree in biology, probably not. But thanks to the Centre for Regional Oceans (CRO) at the University of Macau (UM), these microscopic critters may soon have a lot to do with your life – even if you can't remember what they're called.
Tianwei Hao, assistant professor in the Department of Civil and Environmental Engineering at UM, says these special bacteria have the power to purify polluted water. Using them in a newly developed bioprocess, Hao hopes to cut the size of the current water treatment plants in Macao in half and lower their carbon footprint by 30 per cent. This process will also slash costs, from MOP 1.2 per tonne of wastewater to MOP 0.3-0.5.
Increasingly, Macao universities and research institutes, led by academics like Hao, are playing a pivotal role in the city's quest to create a more sustainable future. They are also helping Macao meet its commitment to the Sustainable Development Goals (SDGs). 
Ratified by the United Nations General Assembly in 2015 as part of the 2030 Agenda for Sustainable Development, these 17 global goals aim to make the world a better place for everyone by ensuring access to clean water, sanitation and clean energy; promoting responsible consumption; and conserving biodiversity, among other things.
Since UN member states adopted the SDGs, many educational institutes and universities around the world, like UM, have stepped up to turn the goals into reality. 
"Having the most cutting-edge resources and technology, research institutes and universities like UM have become the vanguard of the sustainability movement," says Hao.
Removing microplastics
UM is not labouring alone at the front of the movement. At the University of Saint Joseph (USJ), researchers are also involved in a range of sustainability-related projects, from upcycling fabrics to green architectural design and marine conservation. 
One of USJ's projects, PlastiFish, is shining light on a subject whose environmental effects we are only starting to understand: microplastics.
PlastiFish examines the impact of microplastics on fish production in two ecosystems: Macao and the Algarve, the southernmost region in Portugal. 
According to Sara Cardoso, a postdoctoral researcher at USJ, since the study was started in 2019, researchers have found a dangerous link between personal care products and microbeads (tiny pieces of plastic used in skincare products, such as face washes, body scrubs, cosmetics and lotion) in Macao.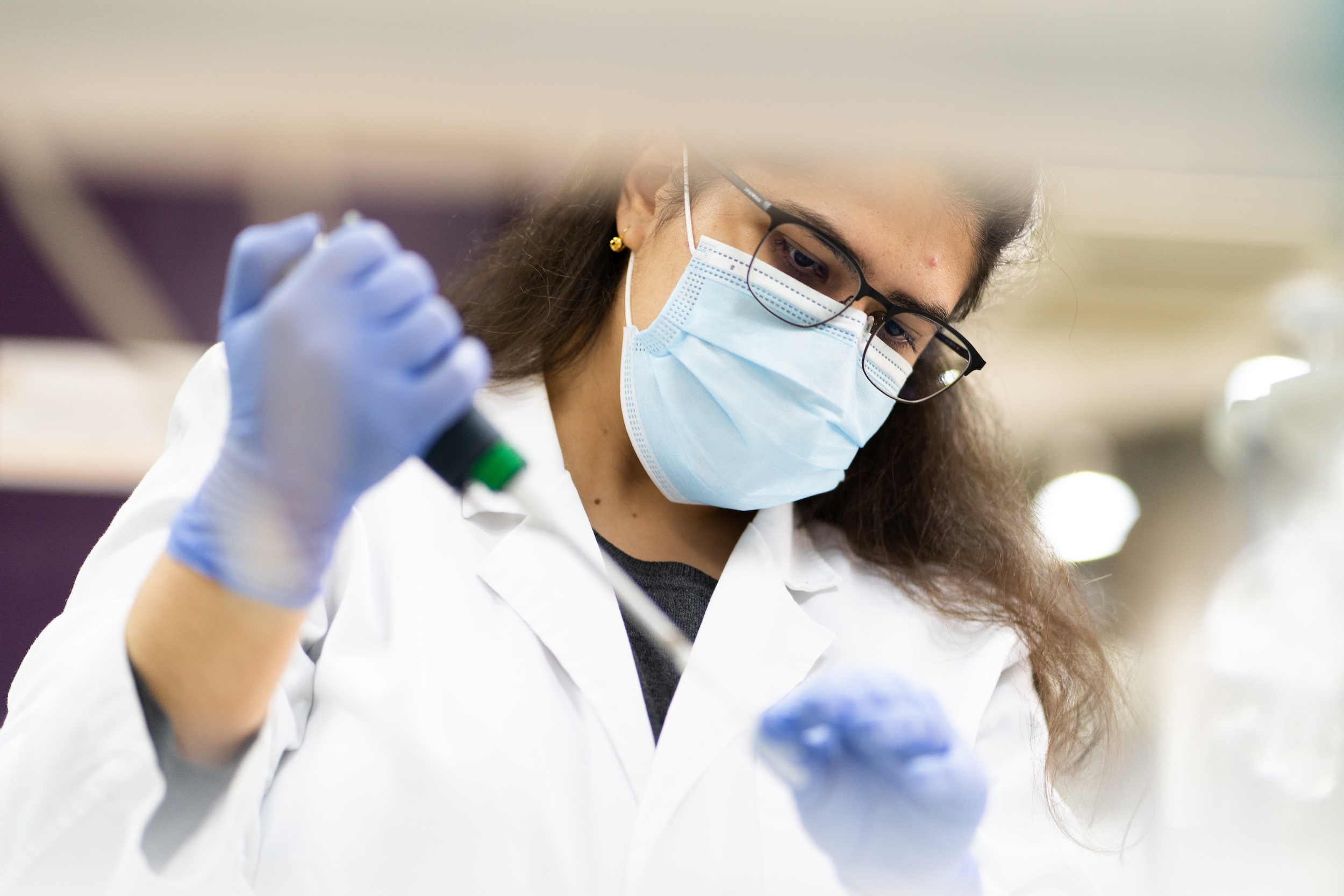 Based on their findings, citydwellers may release over 37 billion microbeads per year into the environment via wastewater treatment plants. 
Examinations of coastal sediment from several locations across Macao also revealed a high density of microplastics – an average of 21,111 pieces per square metre of beach surface – which is among the highest reported densities in the world. 
For comparison, microplastic concentration on beach surfaces is 5,595 items per square metre in Hong Kong and 133.3 in Portugal. 
"Microplastics are one of the major sources of pollution around the world, and our findings have shown that Macao is no exception," Cardoso stresses, adding that ingested microplastic particles can accumulate and lead to organ damage, as well as expose people and animals to toxic chemicals.
According to Cardoso, the team will soon start experimenting with fish using the data they collected in the field, hoping to shed light on how microplastics impact species, ecosystems and, ultimately, human health. 
"If these particles accumulate in the food chain, the whole ecosystem might be compromised," she warns. 
Mega-cities pose new problems – but offer solutions, too
These projects are some of many happening at Macao universities that seek to find all-natural and possibly game-changing solutions to common problems we face. 
In another at UM, Hao and his team are exploring ways to reuse sewage sludge, a mud-like residue generated by wastewater treatment. He says that this residual material contains many natural substances that can help solve common problems. 
For example, sodium alginate, a glue-like substance generally derived from algae, and fucoidan, an ingredient in some dietary supplement products, can be used to repair cracks in historic buildings. 
The remaining sludge can be used to produce biogas, a renewable fuel for generating electricity. 
As promising as these projects may be, Hao stresses that the development of the Greater Bay Area (GBA), a mega-city cluster with a total population of over 86 million, will pose new environmental challenges that will demand urgent answers. 
Highly developed economies like the GBA tend to be some of the largest waste producers, he explains, but unchecked waste can harm our environment, threaten water resources and lead to disease. 
"We need to find a sustainable way to detoxify our waste and even turn it into useful resources," Hao declares.
The GBA also has a huge demand for fresh water, "not only for the survival of humanity but also for industrial and agricultural use," he says. 
"We need to look into alternative water supply, such as using seawater for flushing or air conditioning, in order to preserve fresh water." 
Partnership could turn ideas into action
Despite these seemingly thorny issues, the GBA's development is also helping researchers up their game. 
On a regional level, the integrated development of the GBA has boosted cooperation between universities from different member cities, with universities in Macao, Hong Kong and Guangzhou co-establishing several environmental laboratories in the GBA for research cooperation and data-sharing. 
For instance, UM's Centre for Regional Oceans collaborates with top-notch regional research units, such as the South China Sea Institute of Oceanology in Guangzhou, to advance marine science and technology in the region.
Even though there is a lot of cooperation between universities in the region, Hao says it's largely academic in nature. For the time being, at least. As more researchers join the sustainability movement, he's hopeful that ideas will translate to action. 
"We have a lot of published research but little concrete action," he says. "I hope to see more solutions from scientists and researchers that have an impact on communities, so that we can tackle the environmental problems happening in front of our eyes." 
---
This article has been produced in collaboration with the Macao Magazine. The full story can be read in their April 2022 #69 issue.