Are digital wardrobes the future of fashion?
Are digital wardrobes the future of fashion?

Link copied
Many luxury fashion brands are seizing new opportunities in the digital realm with exclusive metaverses, NFTs and virtual show rooms. So what does this mean for fashion lovers around the world?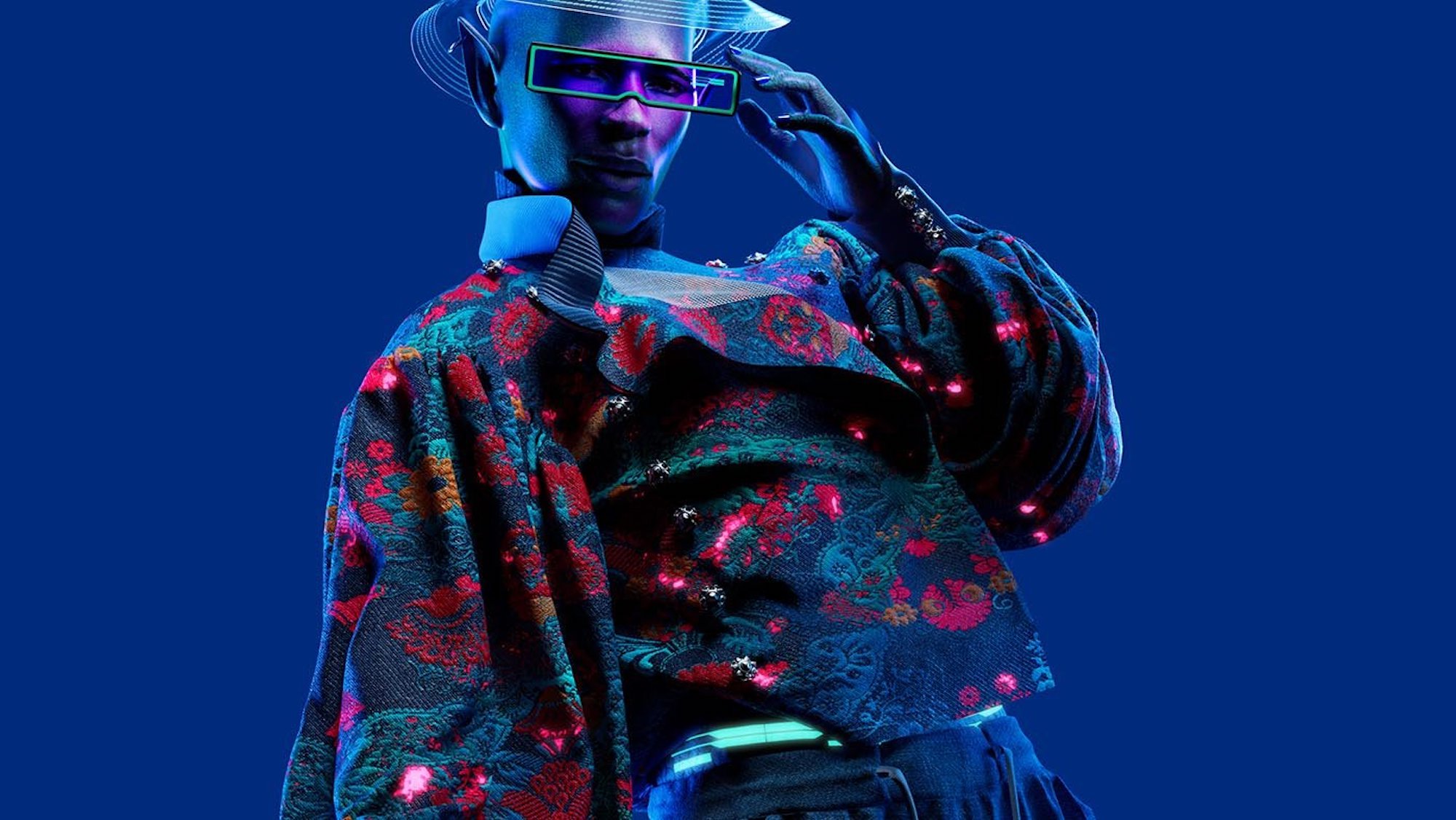 Fashion enthusiasts are all too familiar with the dopamine rush that comes when a limited-edition collection drops and they get to wear a coveted piece for the first time. But now, exclusive luxury goods aren't limited to the real world. 
In recent months, fashion brands have been scrambling to release new NFTs (or non-fungible tokens), which are essentially digital deeds of ownership stored on a blockchain. Multiple luxury brands are already on board with NFTs: Italian fashion house Gucci debuted its first – a film inspired by the brand's Aria collection – in May 2021. The NFT sold for US$25,000 (MOP 201,000) in an online Christie's auction a month later. 
Dolce & Gabbana's (D&G) inaugural NFT collection took it to the next level with its Collezione Genesi (or Genesis Collection) – nine pieces personally designed by the label's founders – which fetched approximately US$5.7 million (MOP 45.8 million) in September. A handful of brands, including D&G, have also unveiled plans to create exclusive, highly personalised experiences in the metaverse where customers can style their own avatars (a digital representation of a person). 
As more fashion brands rush to ride the fast-paced tech train into virtual worlds, here's a primer on the latest developments and where the fashion world is headed: 
 

What does 'digital' or 'virtual' fashion mean?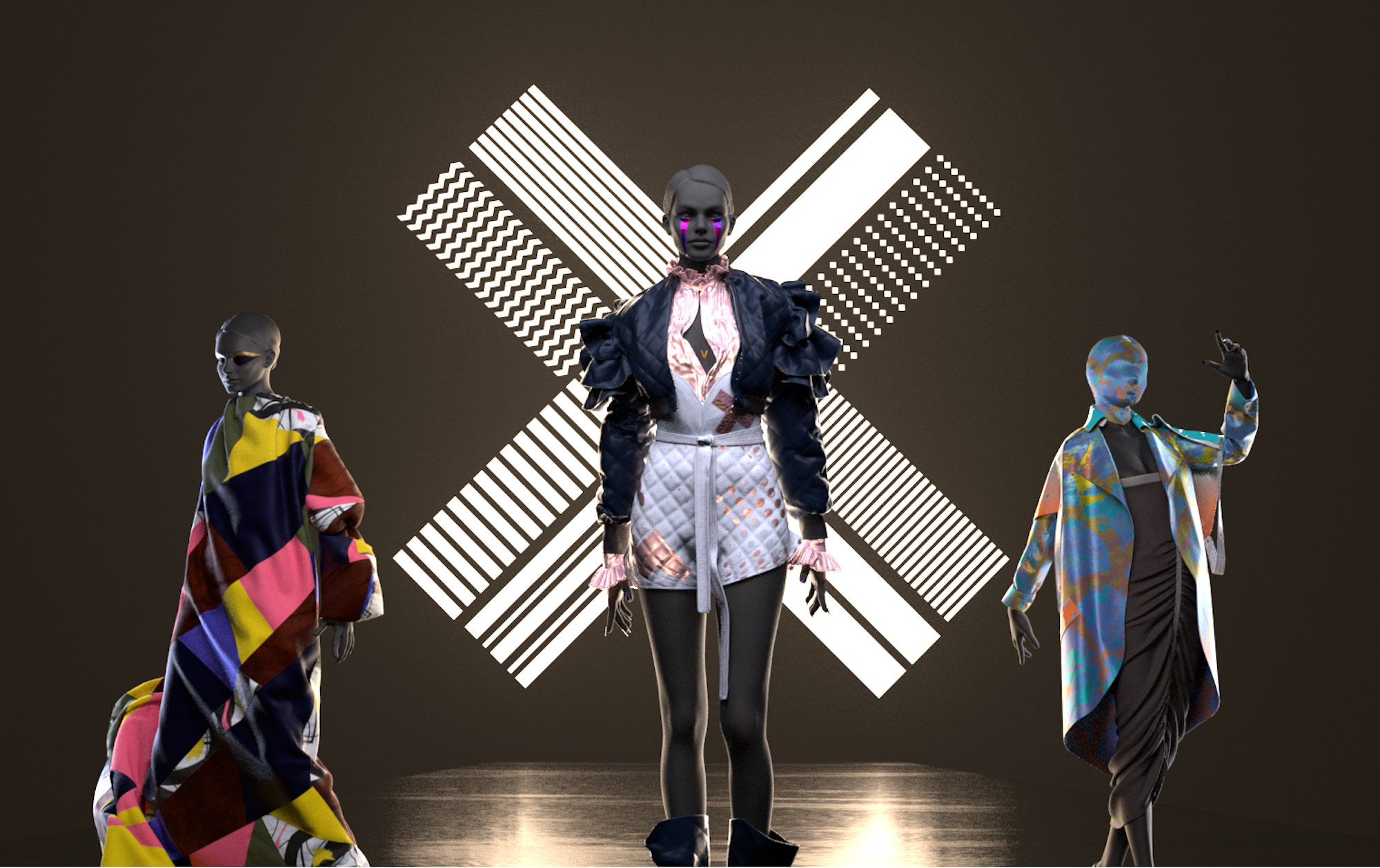 Digital fashion refers to online renderings of clothings, bags and accessories that you can "wear" online by dressing your avatar. The concept is gaining popularity thanks to the rise of the metaverse – virtual spaces where people can play games, socialise, shop and explore.
(If you need a recap of the technical details, check out our explainers of the metaverse, blockchain technology, and NFTs). 
Think of the metaverse as a virtual space that feels like an extension of the real world. A customised avatar represents your digital self and you can do pretty much whatever you'd do in real life, from going to a work meeting to hanging out with friends, shopping or exploring.
Just like in "open world" games like SineSpace or Skyrim, in which players can explore a virtual world, you'll probably want to dress your avatar and enhance its digital abilities. In the metaverse, you can do the same thing by buying digital fashion NFTs (sold on blockchain-based marketplaces) from real-world brands and services, such as Adidas shoes or a Gucci dress. 
Why is everyone talking about digital fashion right now? 
There's a whole host of reasons: timing, money, innovation, consumer shifts and the emergence of digital tools like NFTs. As Silicon Valley pushes for more immersive and multi-functional metaverses, fashion brands see opportunities to create new and exciting revenue streams.  
It's an enticing proposition for many businesses. After all, digital fashion offers better margins than physical goods (no need for material, labour or shipping costs) and enables surreal possibilities, such as flaming dresses or sneakers made of clouds. 
In addition, the Covid-19 pandemic prompted a permanent shift towards digital fashion while NFTs have captured our collective imagination. Approximately 70 per cent of fashion executives expected their e-commerce channels to grow by 20 per cent or more in 2021, according to McKinsey's "The State of Fashion 2021" report. 
By 2030, luxury-branded NFTs could grow into a US$56 billion (MOP 450 billion) market – accounting for about 8 per cent of the total NFT market by that time, Morgan Stanley predicts.
What are the latest developments?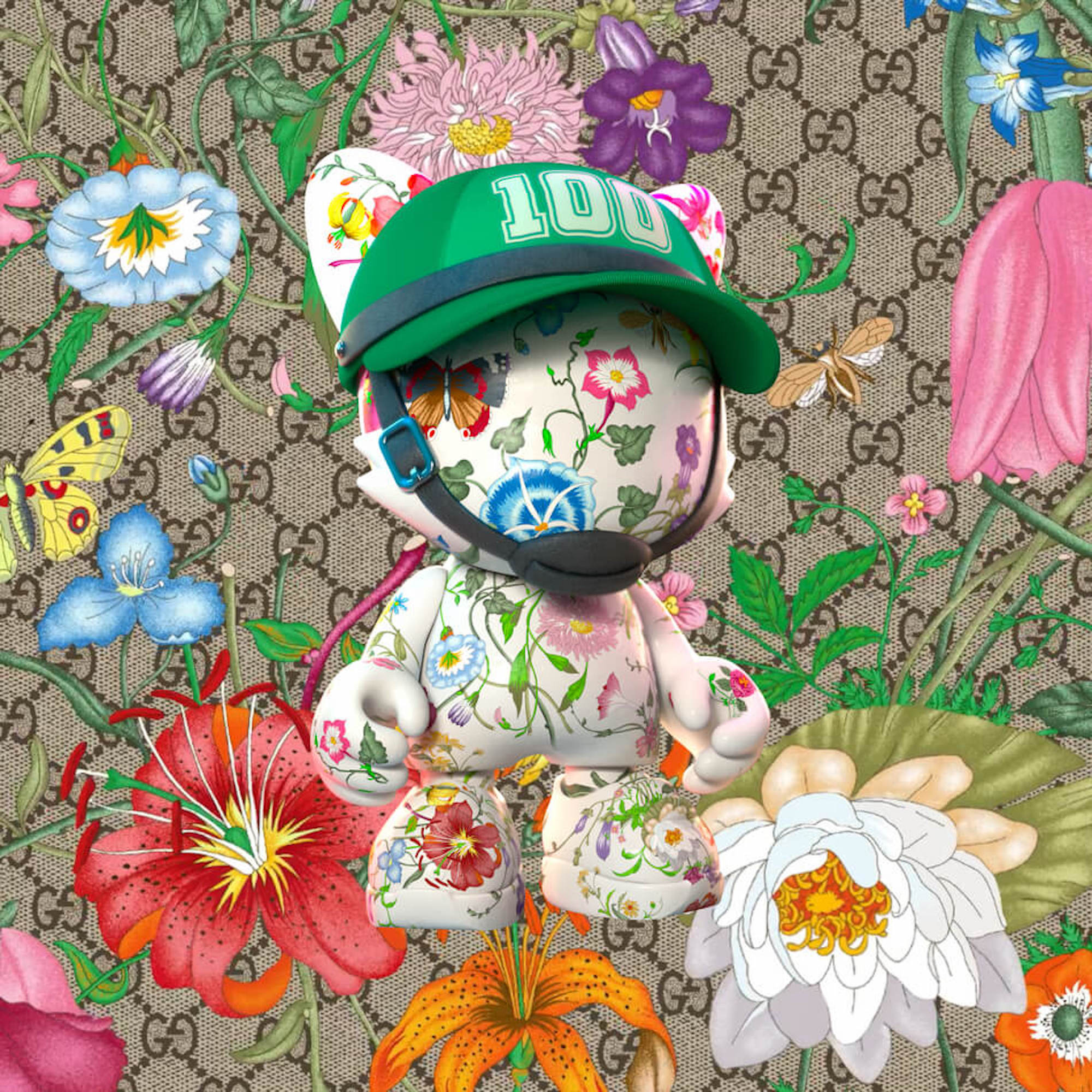 Earlier this year, Gucci became the first major luxury brand to sell an NFT series. Dubbed SUPERGUCCI, the three-part series includes 10 NFTs – each accompanied by a handmade ceramic sculpture – co-created by Gucci's Creative Director Alessandro Michele and entertainment company Superplastic's synthetic artists Janky and Guggimon. 
Burberry has also moved into the space by partnering with US game technology company Mythical Games. Together, they launched a NFT collection in Mythical Games' flagship multiplayer game, Blankos Block Party, last August. By introducing its own in-game NFT accessories – including a jetpack, armbands and shoes – in the open-world party game, the British luxury fashion house hopes to "pave the way for the future of digital ownership in gaming".
In more recent developments, D&G collaborated with the NFT marketplace, UNXD, to launch a new NFT concept in February. Dubbed the DGFamily NFT Community, the NFTs serve as an entry pass to access to D&G's future metaverse experiences and collections. 
"We think that now, more than ever, we could consider 'digital' as a major trend," Stefano Gabbana, co-founder of Dolce & Gabbana, told Luxury London website in September 2021. "We truly believe in the importance of the human touch, but it's also true that now we can explore and take advantage of the wide range of possibilities that online offers."
Any interesting innovations closer to home?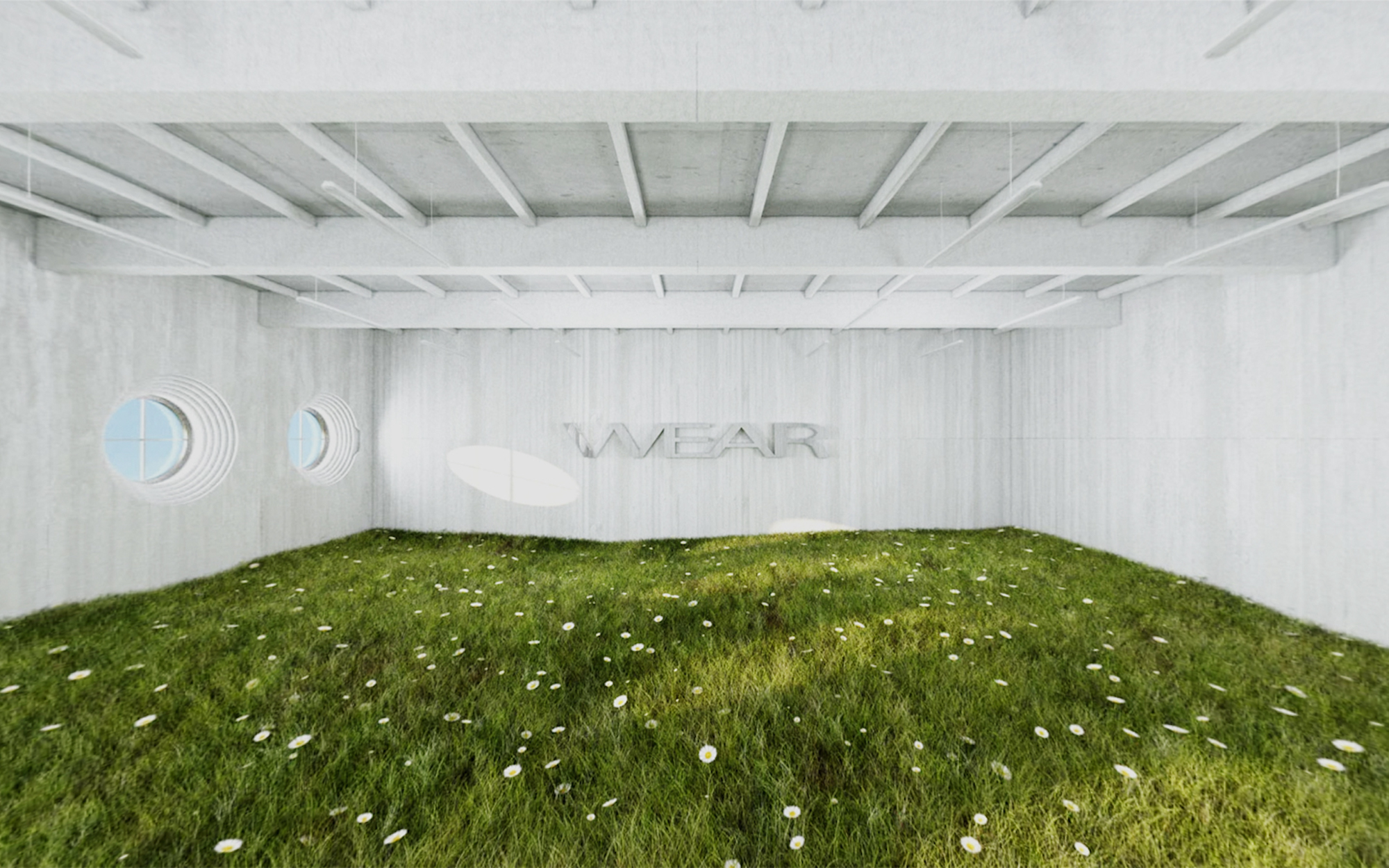 Closer to home, Hongkonger Nick Lau and his team recently launched WEAR, an NFT marketplace for luxury brands and artists. The self-described "phygital" (a cross between physical and digital) venture includes an NFT development platform, marketplace and exclusive metaverse called "WEARVERSE". 
The virtual platform includes multiple interactive rooms, where brands and artists can showcase NFT collections and interact with potential customers. "With the explosive growth of NFTs in recent years, we believe there's a huge opportunity and potential within the luxury market as brands continue to enter the space," says Lau. "This is the perfect time for us to disrupt the luxury industry by partnering with brands and artists to co-create high-fidelity, utility-focused projects."
Selling limited-edition digital collectables, WEAR released its inaugural NFT project – 1,000 "WEARkey" tokens today (25 March). Similar to D&G's DGFamily NFT community, the tokens grant exclusive membership to future WEAR NFT drops, customizable NFT Showrooms, private hangouts, special concerts and other experiences. 
 The company is also working on an NFT collaboration with Hong Kong luxury eyewear label, A.Society, and Hong Kong artist Lousy. WEAR plans to release 5,000 pairs of unique glasses to don in the metaverse in May, 250 of which will have a physical counterpart. 
Similarly, Hong Kong-based start-up Brand New Vision is working with brands and designers to build digital fashion experiences in the metaverse. For example, the company released 101 NFTs of collectable Mishka NYC caps and collaborated with Jack Irving to create three futuristic metaverse dresses as part of the costume designer's London Fashion Week 2022 collection.
Who's buying digital wardrobes?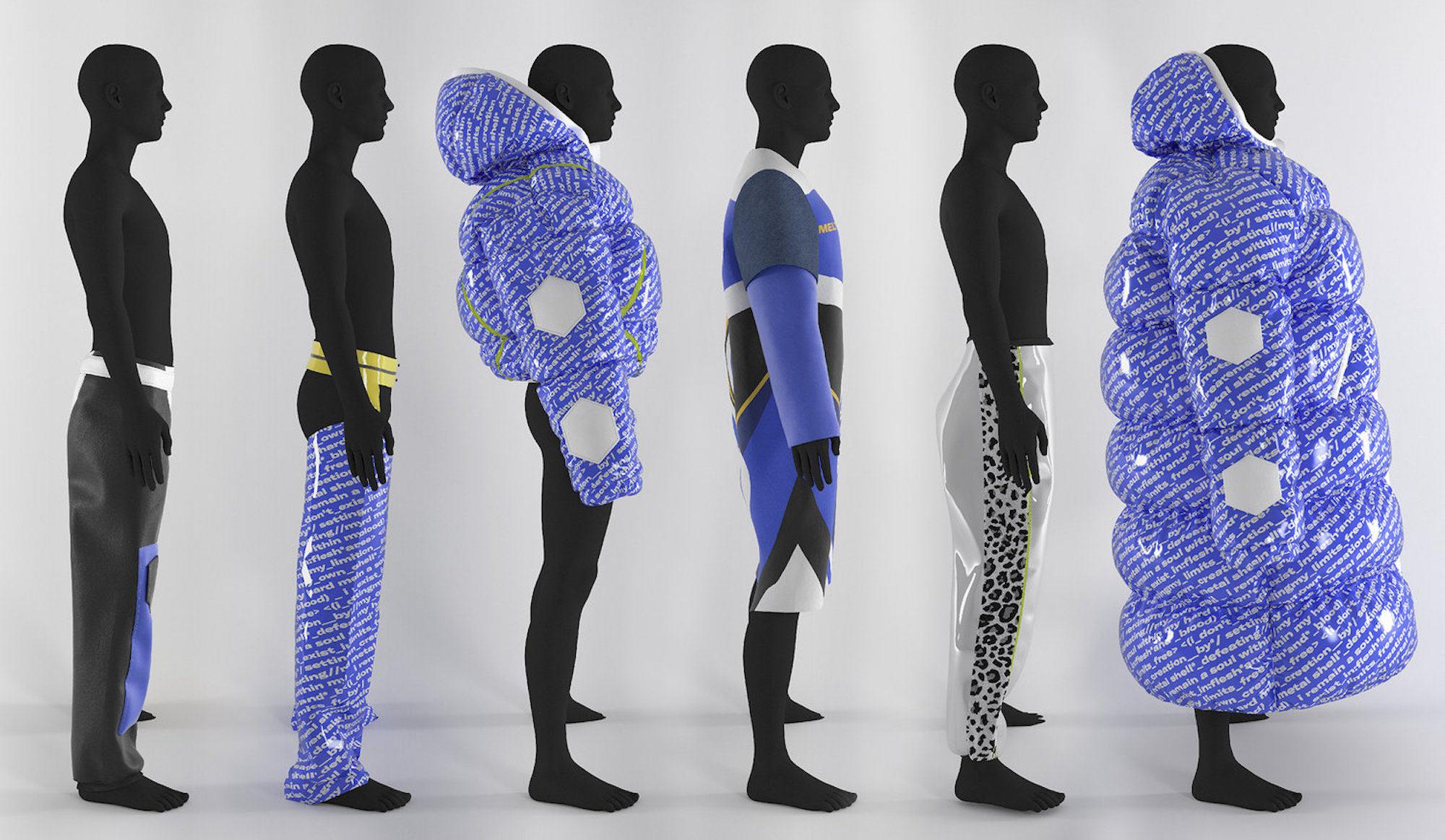 Young investors, particularly Gen Z and Millenials, are at the forefront of buying digital assets, with some spending substantial amounts on NFTs and cryptocurrencies. "As the new generation of consumers spends an increasing amount of time online, our digital self in the metaverse [is becoming] as important as our physical self," says 23-year-old Lau. 
After developing WEARVERSE, the company plans to focus more on the community aspect, Lau says, to create immersive, unique experiences such as shows, pop up stores, and music gigs. "We don't want to just be an NFT vendor," Lau explains. "We're really interested in meaningful interaction between us, our brands and our NFT owners." 
Since fashion has long been a source of self-expression, some believe that fashion metaverses will provide a new way to communicate our style, emotions and identity. In addition, young investors will expect a better, more inclusive and personalised virtual world. 
According to a global study of 6,000 individuals between 18 and 54 by the Institute of Digital Fashion, 92 per cent said customisation is essential when creating avatars. In addition, 60 per cent think virtual worlds currently lack inclusivity.  The majority of respondents expressed a desire to see more options for body types, gender identities and disabilities when it comes to representing their digital identity. 
In terms of fashion styles, about 40 per cent are looking for "surreal" looks while roughly 35 per cent seek similar styles to what they would wear in real life – and most want unique outfits they can change regularly. 
While there's momentum behind digital clothing and fashion metaverses, experts say you don't have to worry about physical clothes, shoes and bags disappearing. Daria Shapovalova, co-founder of Los Angeles-based digital wardrobe company, DRESSX, says both models can coexist, and for some people, digital closets will be just as significant as physical ones. "I believe that every brand in the world will have a digital fashion category," Shapovalova told Dell in January. "The meta closet is the future."