SJM signs HKD 25 billion loan facilities agreement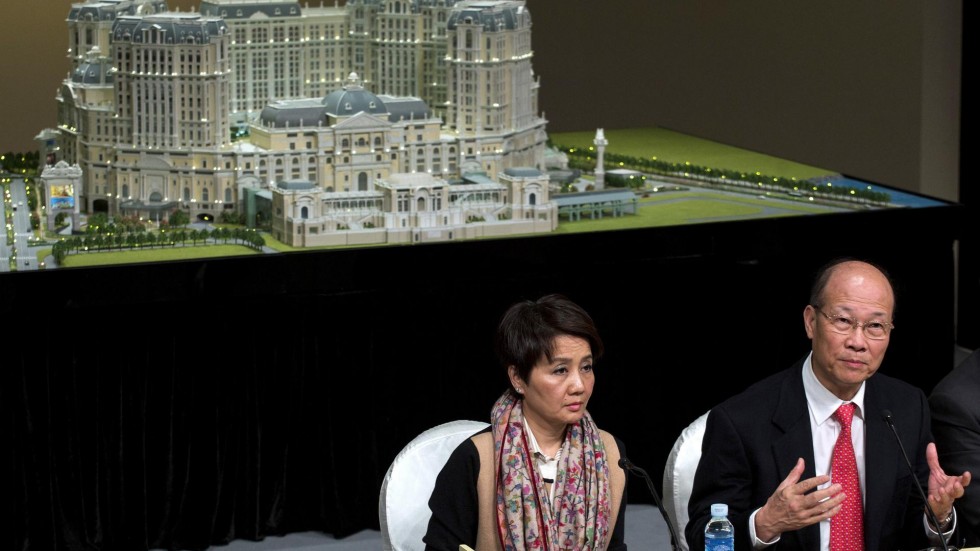 Sociedade de Jogos de Macau (SJM) announced the signing on Thursday of a HKD 25 billion syndicated loan facilities agreement with 19 leading financial instructions, in order to provide the company with the finances for the construction of the Grand Lisboa Palace.
According to a statement issued on Thursday by SJM, the facilities consist of a HKD 15 billion term loan facility with final maturity in 2022 and a HKD 10 billion revolving credit facility with final maturity in 2020.
The facilities are guaranteed by SJM Holdings Ltd. and carry interest at HIBOR (Hong Kong Interbank Offer Rate) plus a variable margin.
The facility agent and the security agent for the agreement is Industrial and Commercial Bank of China (Macau) and the senior mandated lead arranger is Bank of China Macau Branch.
Representing SJM at the signing ceremony were Chairman of the Board of Directors for SJM, Ambrose So, the company's Managing Director and Chief Administrative Officer Angela Leong and Director Rui Cunha.
"We are delighted to see the positive response of the banking community to these loan facilities," said Ambrose So during the signing ceremony. "This transaction demonstrates the confidence of the capital markets in participating with us in helping Macau achieve its destiny of becoming a world center of tourism and leisure."
Budgeted at HKD35 billion, the Grand Lisboa Palace resort in Cotai is scheduled to open in the first half of 2018.
(Macau News/Macau Daily Times)