MOP 8,000 e-consumption benefits scheme registration starts at 9 am today
MOP 8,000 e-consumption benefits scheme registration starts at 9 am today

Link copied
Webpage Q&A explains in simple steps how to register, and where the scheme – which runs until end of next February – can be used.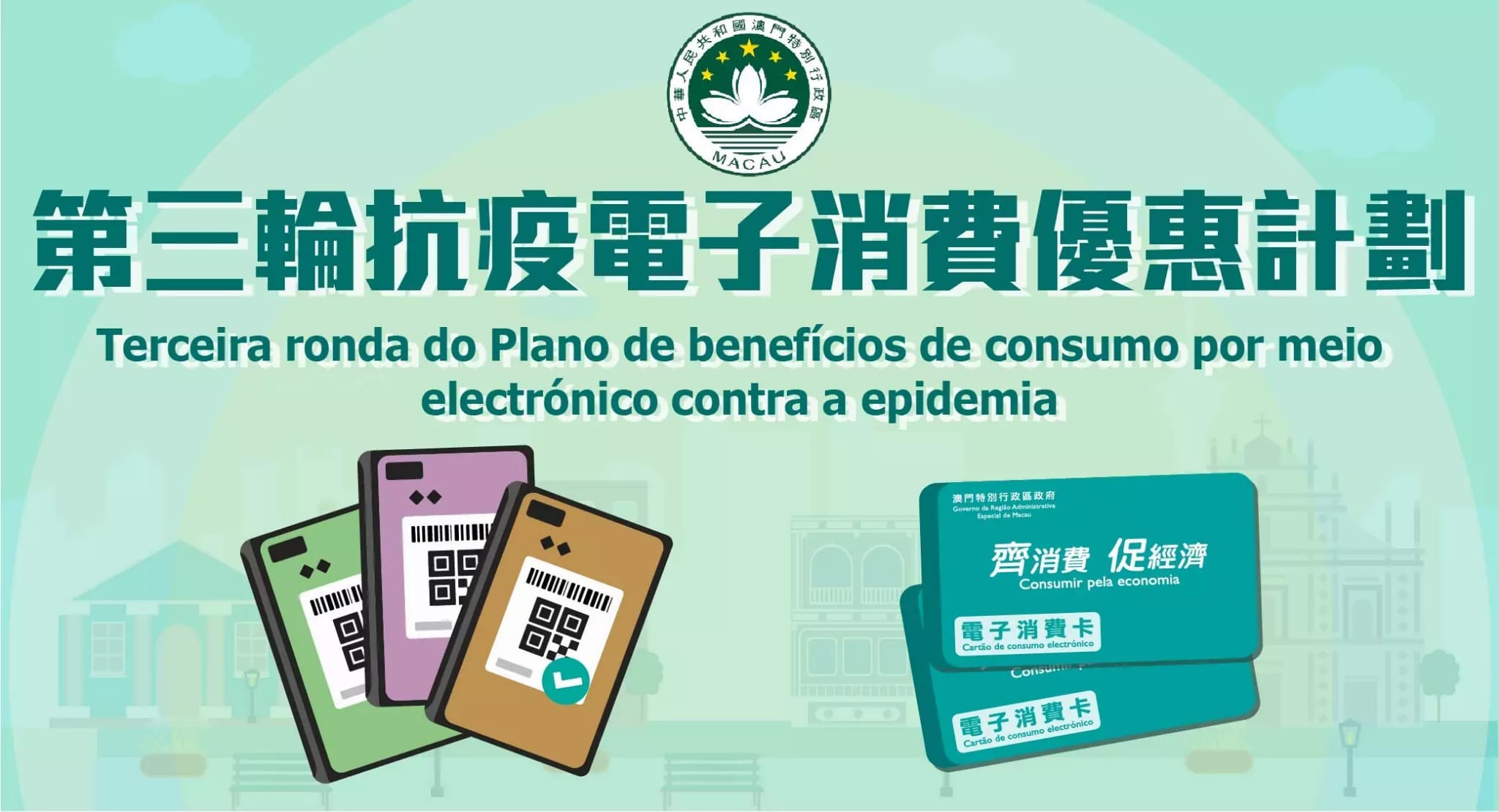 Macao residents can start to register for the e-consumption benefits scheme at 9 am this morning on the Macao Monetary Authority's (AMCM) website.
The website is only available in Chinese and Portuguese.
Both permanent and non-permanent residents are entitled to a start-up fund of MOP 5,000, and a discount grant of MOP 3,000. Macao ID holders registered via a dedicated website of the Macau Monetary Authority will be able to receive the credits by 23 May at the earliest. The funds can be used between 1 June and 28 February next year. The eight-month validity period is two months longer than the previous round of the scheme.
The rules for using the MOP 5,000 start-up fund and the MOP 3,000 discount grant will be similar to last year's, such as spending no more than MOP 300 of the start-up fund per day, and a daily maximum of MOP 100 of the discount grant. 
The mobile payment platform account, or the e-consumption card, can be topped up when the start-up fund has been spent, namely for holders to use up their MOP 3,000 discount grant. After the top-up, the daily maximum expenditure via the discount grant will be MOP 100, The Macau Post Daily reported.