MICE statistics of Macau shown increase of events in Q4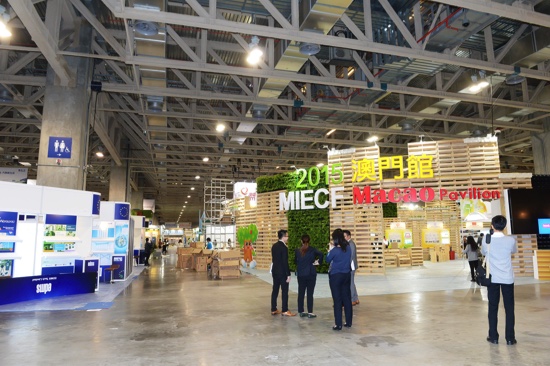 According to a Statistics and Census Service (DSEC) report, a total of 239 MICE events were held during the fourth quarter of 2015. This is an increase of six year-on-year. In the same period, the number of meetings and conferences increased by 13, while that of exhibitions decreased by seven. The total number of participants and attendees across MICE events dropped by 23.1 percent to 811,964.
Meetings and conferences held in the fourth quarter of 2015 amounted to 216, up by 6.4 percent year-on-year, while the number of respective participants decreased by 3.9 percent to 26,146. Concurrently, 23 exhibitions were held, down by 23.3 percent year-on-year, and the number of exhibition attendees decreased by 23.6 percent to 785,818.
In accordance with information collected from organizers of the 23 exhibitions in the fourth quarter, receipts of these events amounted to MOP115 million, with financial support from the government or other organizations constituting 76.3 percent. The exhibitions together attracted 2,010 exhibitors and 56,944 visitors.
The DSEC report also showed an increase of 116 MICE events year-on-year to 909 for the whole of 2015. However, since the number of exhibitions decreased by nine, the total number of participants and attendees (2,481,650) dropped by 4 percent year-on-year.
There were 831 meetings and conferences, up by 125 year-on-year. However, the total number of participants decreased by 10 percent to 88,189, led by a decline in the number of conference participants.
Organizers reported that receipts of 77 (of the 78) exhibitions held in 2015 amounted to MOP232 million, with MOP127 million (54.5 percent) coming from external financial assistance.
The 77 exhibitions attracted a total of 5,607 exhibitors, of which 38.6 percent came from Macau and 23.6 percent came from Hong Kong. Professional visitors totaled 144,866, with 52.3 percent from Macau.
(macaunews/macaudailytimes)