Mainland China financial growth generating opportunities in Macao – Well Link Bank CEO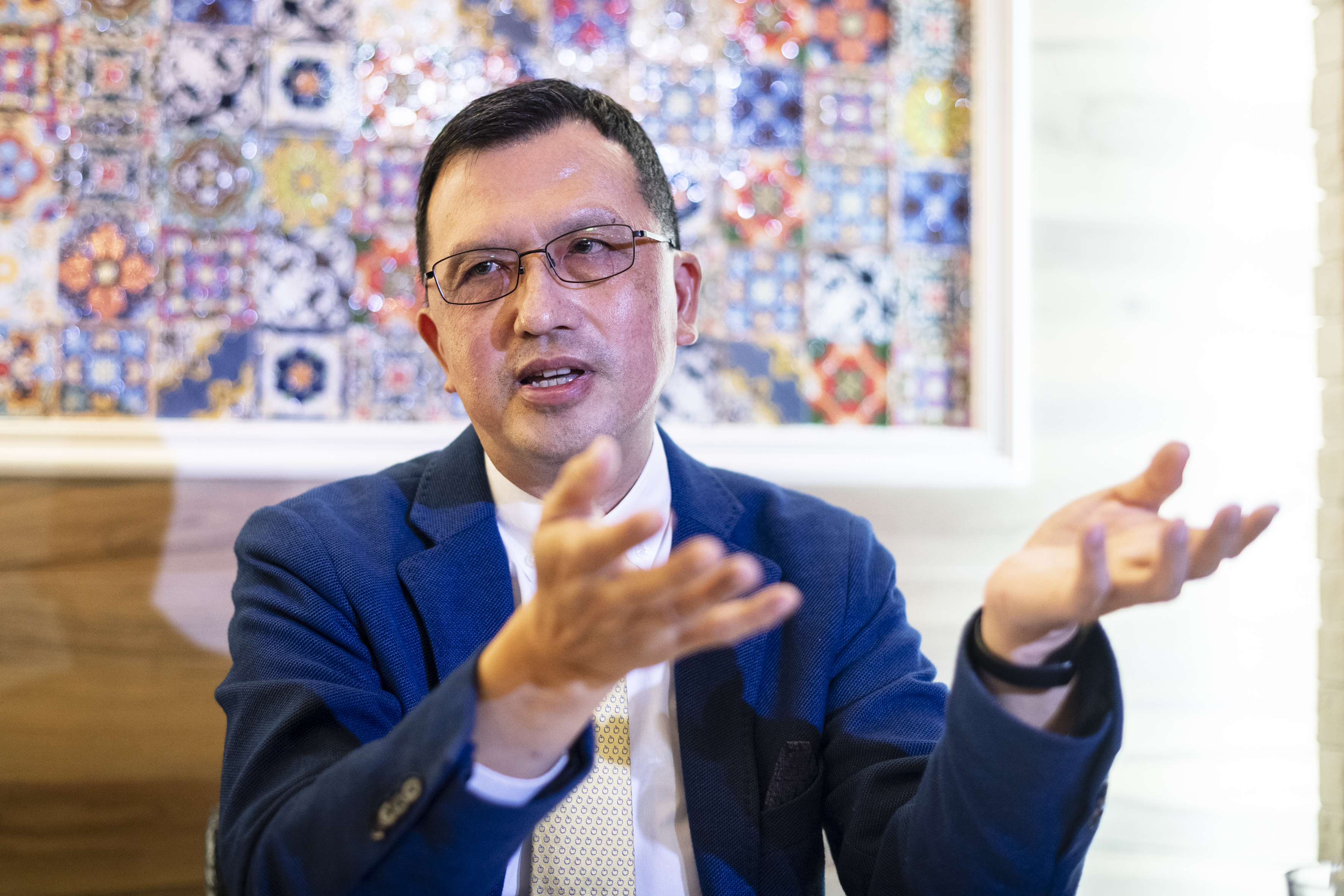 The growth of the financial sector in mainland China will create opportunities for the banking sector in Macao, as the Special Administrative Region (MSAR) develops into a financial platform, according to the CEO of Well Link Bank, Dave Chong.
'I am very confident with the path that is being followed and we could be successful in developing Macao's financial sector', Chong said in an interview with Macao newspaper "Tribuna de Macau".
While Macao is well on its way to become a financial platform in the Greater Bay Area (GBA), he adds, "it won't be quick or easy".
"Macao has to create its own space, taking into account other financial centres in the GBA, like Hong Kong, but the growth of the financial sector in mainland China in the next few years will create new opportunities for financial institutions here', he added.
"There has been a growth of capital flows in the region due to the economic growth and the interest of Chinese companies having their stocks traded in the Hong Kong or Shenzhen stock markets", said Well Link Bank's CEO.
As "an important piece of the strategy to diversify the local economy", Chong points to the development of MOX (Chongwa Macao Financial Asset Exchange Ltd), a platform that offers services including bond emission, registering, trading and liquidation, which several companies from Mainland China have already used and that already has an agreement with the Luxembourg stock exchange, in the European Union.
"These developments are very positive, but I think we have to further develop our financial infrastructure', the executive told the Tribuna de Macau.
"For instance, the creation of a stock exchange will demand enacting specific regulations and perhaps the existence of a regulator with similar functions to those of the Securities and Futures Commission of Hong Kong", he added.
With Chinese shareholders for the last three years, Well Link Bank now has six branches in Macao, after what its executive considers a 'quick expansion', and is set to open two more agencies early next year, while also looking at opportunities in the Greater Bay Area.
It has also been investing in information technology (IT) and in increasing fintech activities, which will also add to the goal of serving clients in the GBA.
The strategy to attract new customers involves offering higher interest rates for long term deposits, new services which include VISA and Union Pay debit and credit cards, an e-banking app and another for trading in the Hong Kong stock market.
For IT, it invested in a 'joint venture' IT Research and Development Centre in Hengqin, sourcing expertise from the GBA, Chong says.
Well Link Bank now has over 10,000 costumers, MOP 11.7 billion in assets by the end of September, and profit increased 50% to MOP 69 million.
In order to create a "solid base for growth", shareholders made two capital increases since 2017.
It currently has 111 workers, twice as many as in 2017, when the banking operation was bought from Portugal's Novo Banco, and it is looking at recruiting more, especially new graduates from universities in Macao, while also training current staff.
Outside the GBA, it is "open to co-operation with financial institutions from Portuguese-speaking countries", according to its CEO.
(Tribuna de Macau/Macao News)
Photo by Tribuna de Macau