Macau offers the Greater Bay Area its privileged relationship with Portuguese-speaking countries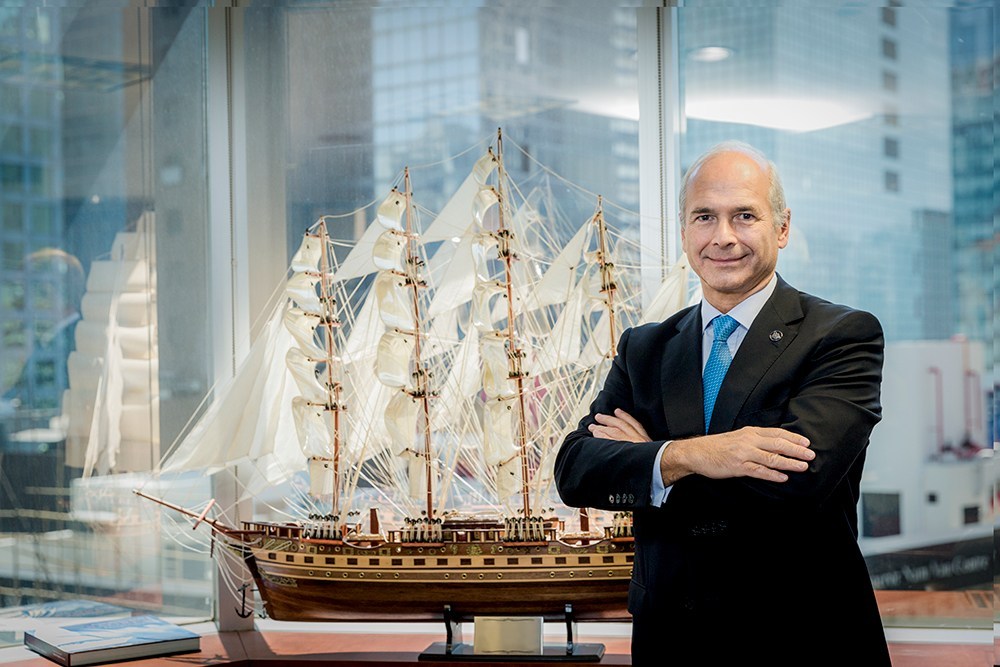 The diversification of Macau's economy centred on relations with Portuguese-speaking countries is essential if the territory is to find its place in the Greater Bay Area, said the chief executive of Banco Nacional Ultramarino (BNU).
Carlos Cid Álvares said that Macau should be a facilitator of business between China and Portuguese-speaking countries, "which allows it to maintain the relevance that this cultural heritage gives it."
The chief executive of the BNU bank, in statements to the Forum Macau newsletter, recalled that the BNU has been actively cooperating with the Macau branch of the Bank of China to establish a platform to explore potential business opportunities.
"The cooperation protocol signed in 2015 also allows us to join efforts to promote the expansion of companies to the market of China and Portuguese-speaking countries, in this case through the Caixa Geral de Depósitos group," he said.
Álvares said that collaboration among financial institutions is fundamental to respond to market needs in a faster and more agile way, offering a wide range of products and services to companies.
Speaking specifically of his own bank, he pointed out that the BNU has an increased responsibility in supporting Macau's development as a financial platform between China and Portuguese-speaking countries.
"Not only because it is one of the two issuing banks, but also because Macau's growth and prosperity are inextricably intertwined with those of the bank," he said.
Álvares recalled that BNU was the first commercial bank in Macau, and its goal is to serve the local population and companies, but also the companies and business people who wish to set themselves up here, providing all necessary support to their operations in Macau and abroad.
The BNU chief executive pointed out that financial services are one of the key aspects to be considered in the success of Macau as a service platform between China and Portuguese-speaking countries.
"It is very important to develop and deepen this component because it is necessary for companies to see Macau as an integrated service centre, where they can find the most suitable financial instruments for their expansion in the area of the Greater Bay, as well as in the Portuguese-speaking countries," he said.
Stressing that Hong Kong is a world-class financial centre, Álvares pointed out that Macau has to focus on its specific characteristics and the offer of distinct services to a business niche that, due to its characteristics, it can easily attract, which is China-Lusophone business.
In this regard, the Forum for Economic and Trade Cooperation between China and the Portuguese-speaking Countries continues to offer initiatives aimed at sharing information, experiences and identifying opportunities for participating companies.
These initiatives include the Platform for Trade Cooperation Services between China and the Portuguese-speaking countries under construction, as well as the Business Federation of China and the Portuguese-speaking Countries, which was set up at the 5th Ministerial Conference of Forum Macau, held in October 2016.
Lastly, Álvares underlined the important signal given by the central government of China with the transfer of the headquarters of the Development and Cooperation Fund between China and the Portuguese-speaking countries to Macau.(Macaunews)