Macau lawyers 'interested in Hengqin partnerships'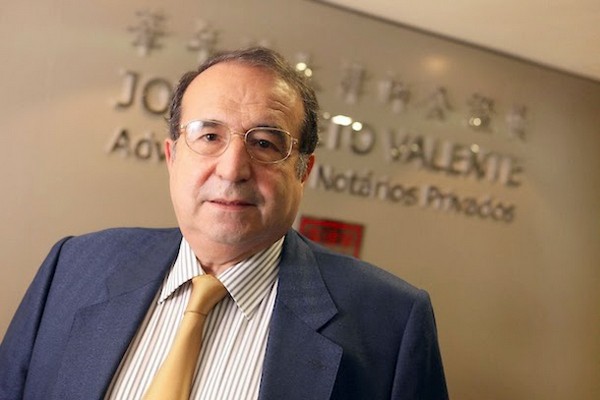 Some local lawyers are interested in providing legal services in partnership with their mainland counterparts on Hengqin Island, Macau Lawyers Association (AAM) President Jorge Neto Valente said on Sunday.
However, he was quick to add that no one had yet put the idea into practice.
Heading an AAM delegation of 19 to Gansu province, Neto Valente made the remarks in Praça das Portas do Cerco before departing for the north-western province on a seven-day exchange visit.
Under the Mainland and Macau Closer Economic Partnership Arrangement (CEPA), Macau law firms are allowed to operate in partnership with their mainland counterparts in Qianhai, Nansha and Hengqin in Guangdong province.
"Definitely people [some lawyers] will go [to Hengqin] if there are opportunities," the veteran lawyer and former lawmaker said.
With AAM Secretary General Paulino Comandante translating, Neto Valente said he believed that demand for legal services in Hengqin would grow with the even closer economic ties between Macau and the mainland.
"Investors from the two sides are expanding their investments [on either side]" said Comandante as he translated Neto Valente's remarks, adding that Macau lawyers would not compete, but rather co-operate with their mainland counterparts so as to provide clients with "high-quality legal services."
According to an AAM statement, the delegation will visit the Jiuquan Satellite Launch Centre in the Gobi desert and attend a talk on the central government's global development strategy known as "One Belt, One Road" initiative at Lanzhou University. They will also have a meeting with the Gansu Lawyers Association.
(macaunews/ macaupost)