Macau Inflation eases to 4.64 percent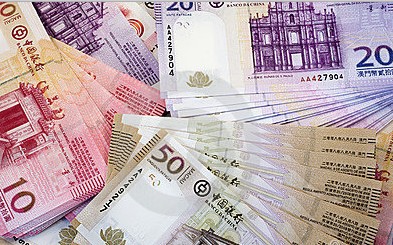 Macau's composite consumer price index (CPI) rose 4.64 percent year-on-year last month, the Statistic and Census Bureau (DSEC) said in a statement on Monday.
According to a DSEC statement, inflation has eased continuously since May, with last month's rate dropping further by 012 percent-age points from July, when growth stood at 4.76 percent.
Last month's CPI increase was mainly attributable to higher residential rents and the rising cost of eating out, while falling prices of petrol and liquefied petroleum gas (LPG) as well as cheaper package tours, slowed the pace of CPI growth.
However, in comparison with August last year, notable price increases were recorded on the price indices of alcoholic beverages and tobacco (+36.62), housing and fuels (+7.10 percent) and health (+6.45 percent), namely on account of an increase in the tobacco tax rate, rising residential rents and higher charges for out-patient services.
Last month's composite CPI growth was also due to higher wages of domestic helpers.
For the 12 months ended last August last year, the average composite CPI grew 5.21 percent form the previous period.
The average composite CPI for the first eight months was up 4.86 percent year-on-year.
(macaunews)