Macao GDP suffers serious drop, contracting by 8.9%
Macao GDP suffers serious drop, contracting by 8.9%

Link copied
Covid-19 travel restrictions hit gaming industry with knock-on effect on city's overall economy.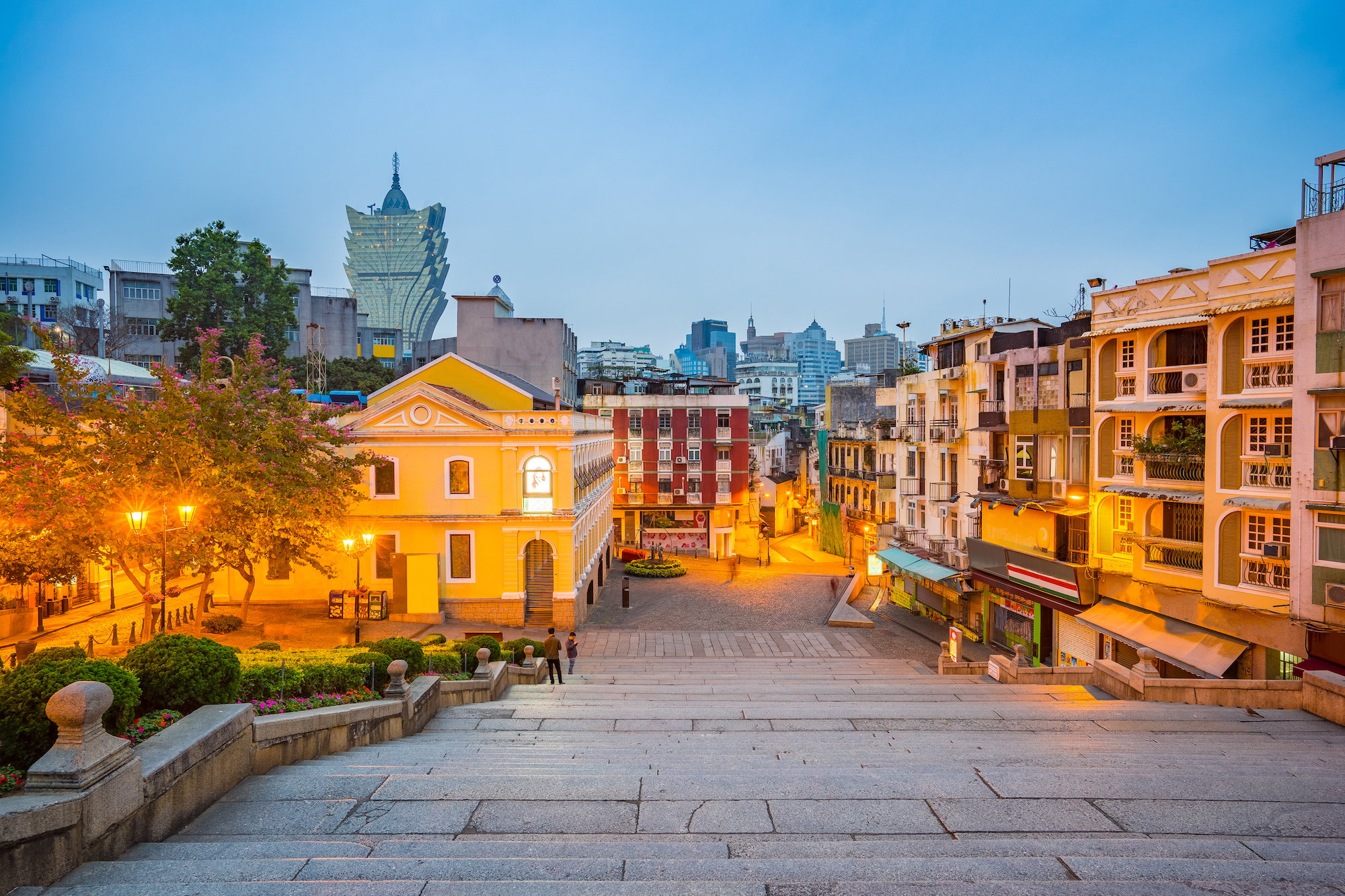 Macao's gross domestic product (GDP) shrank by 8.9 per cent year-on-year in real terms in the first quarter of the year, "as a result of the weakening total demand," the Statistics and Census Bureau (DSEC) has announced.
According to the bureau, exports of services decreased by 4.7 per cent year-on-year, of which exports of gaming services dropped by 25.1 per cent while exports of other tourism services increased by 1.9 per cent and exports of goods expanded by 56.8 per cent.
Domestic demand shrank by 1.2 per cent year-on-year on account of a decline in private consumption. Imports of goods and services rose by 29.0 per cent and 2.8 per cent respectively. The implicit deflator of GDP, which measures the overall changes in prices, went up by 0.3 per cent year-on-year.
"In the face of an uncertain economic outlook and a sluggish job market, residents' spending on durable and semi-durable goods declined, which led to a year-on-year drop of 2.2 per cent in household final consumption expenditure in the domestic market," the bureau said.
Household final consumption expenditure abroad fell by 10.8 per cent owing to the resurgence of the Covid-19 epidemic in mainland China. Overall private consumption contracted by 2.7 per cent year-on-year.
Government final consumption expenditure dropped by 2 per cent year-on-year, "attributable to a reduction in the expenditure on Covid-19 prevention by the local government. Net purchases of goods and services dropped by 6.9 per cent while employees' compensation rose by 1.3 per cent.
Gross fixed capital formation increased by 3.4 per cent year-on-year, of which construction investment dropped by 1.9 per cent, while equipment investment grew by 30.5 per cent. Public construction investment and equipment investment leapt by 40.6 per cent and 242.4 per cent respectively, mainly due to increased investments in construction of public housing, the fourth Macao-Taipa bridge and a large-scale public hospital complex in Cotai.
As regards private investment, construction investment fell by 19.4 per cent owing to reduced investment in casinos, the bureau noted. However, equipment investment recorded an uplift of 22.4 per cent.
Merchandise trade continued to thrive, with imports and exports of goods rising by 29 per cent and 56.8 per cent year-on-year respectively.
Despite an 8 per cent increase in the number of visitor arrivals in the first quarter, exports of other tourism services grew by a mere 1.9 per cent and exports of gaming services fell by 25.1 per cent, due to a decrease in the number of overnight visitors; as a result, exports of services dropped by 4.7 per cent year-on-year. Meanwhile, imports of services increased by 2.8 per cent, The Macau Post Daily reported.