Macao Central Securities Depository promises brighter future for city's bond market
Macao Central Securities Depository promises brighter future for city's bond market

Link copied
Developing the securities market regarded as a major step forward in the diversification of Macao's economy.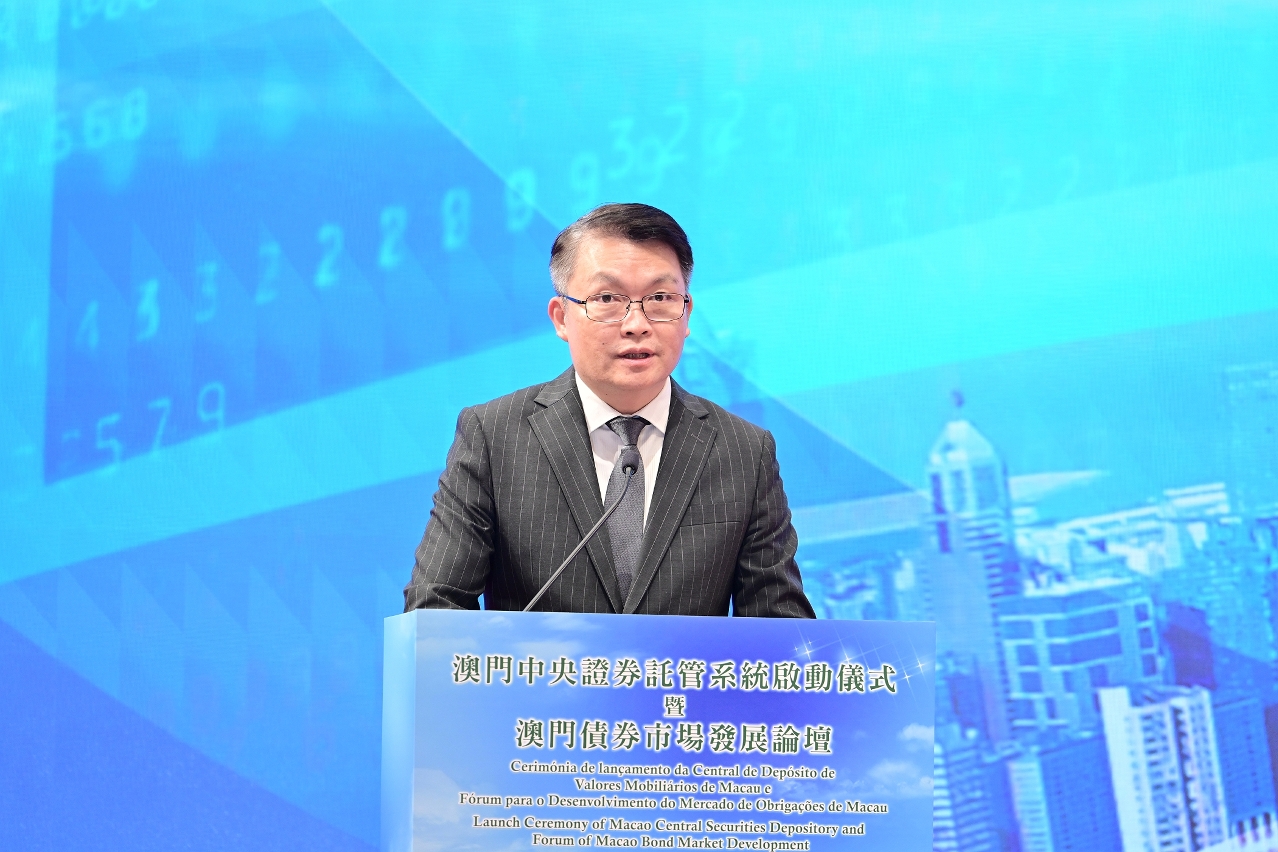 The Macao Central Securities Depository (CSD)  represents a new page for the city's bond market, Secretary for Economy and Finance Lei Wai Nong said.
Speaking at the CSD's launch, Lei promised that under the Macao Monetary Authority's (AMCM) supervising the system will be efficient and safe. The CSD system, providing registration, depository and clearing services, will consolidate the foundation for developing Macao's securities market and the platform for financial services between China and Portuguese-speaking countries, Lei said.
He added that with support from and coordination with China Central Depository & Clearing Company Limited (CCDC), the system is compatible with the standard for modern financial facilities.
According to Lei, "starting from a high point", investors and issuers are provided with more convenient and diverse services. Lei also said that as Macao is a merging point for the nation's dual circulation, the system will help foreign investors and mainland issuers enjoy a better transition. 
Lei also said that the system will assist internationalising the yuan and injecting new energy into Macao's modern finance industry, while ultimately achieving the city's economic diversification.
Chief Executive Ho Iat Seng, Liaison Office Director Fu Ziying, as well as a number of officials from the central government and representative from CCDC attended yesterday's launch ceremony at the Services Platform Complex for Commercial and Trade Cooperation between China and Portuguese-speaking Countries in Nam Van.
CCDC Deputy General Manager Xu Liangdui said that his company will work with its counterparts in Macao to help build the city into a major offshore renminbi market and a major portal for the opening up of the mainland's securities market, The Macau Post Daily reported.
Developing the securities market is a major move for Macao to diversify its economy and integrate into the overall national development, Xu added.