Lawmakers pass a MOP 109.61 billion patacas record budget bill for 2018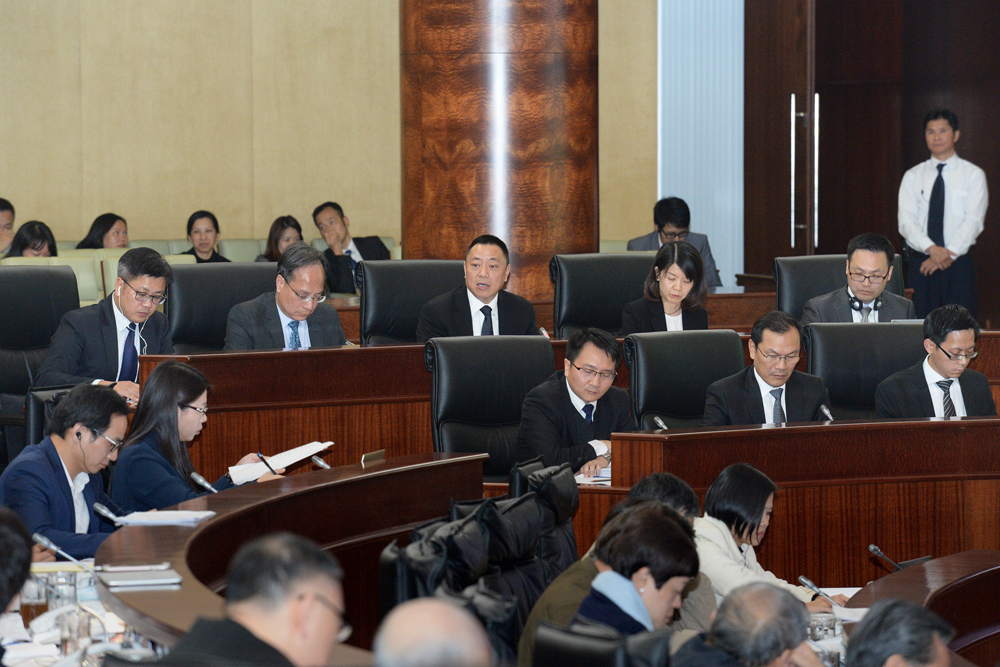 The Legislative Assembly (AL) Wednesday passed the government's 2018 budget bill, according to which the government expects a total expenditure of 109.61 billion patacas (US$13.7 billion)next year, a year-on-year increase of 14.5 percent, or 13.89 billion patacas.
It's the first time that the government plans to spend over 100 billion patacas in a year.
According to the bill, the government expects total receipts of 119.17 billion patacas next year, up 15.8 percent, or 16.23 billion patacas, on the 2017 budget.
According to The Macau Post Daily the outline of the bill was passed by a plenary session last month, after which it was reviewed by the legislature's 2nd Standing Committee, before being resubmitted to yesterday's plenary session for its final article-by-article vote.
Secretary for Economy and Finance Lionel Leong Vai Tac and several officials of his portfolio attended the plenary session during the bill's article-by-article debate and vote.
According to the bill, the government expects its revenue from direct gaming taxes to reach 80.5 billion patacas next year, 10.5 billion patacas more than budgeted for this year, up 15 percent.
The bill proposes to raise public servants' salaries from 83 patacas to 85 patacas per salary point, an increase of 2.41 percent, effective from next month.
Public servants' salaries were raised by 2.47 percent in January this year, from 81 to 83 patacas per salary point.
The bill also proposes a raft of tax reductions and tax exemptions for next year.