Imported workers account for 42 pct of Macau's labour force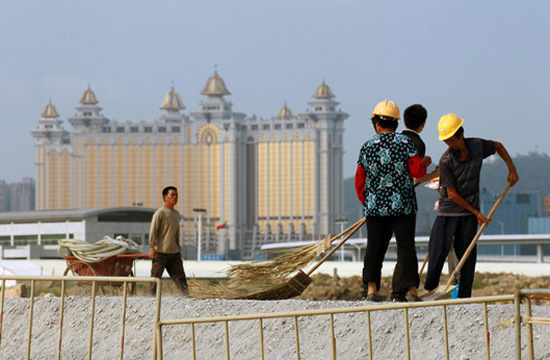 Non-resident workers accounted for 42 percent of Macau's total workforce at the end of last year, according to official figures released by the Statistics and Census Bureau (DSEC) and Human Resources Office (GRH) this week.
The number of imported workers reached 170,346 at the end of last month, up 23.6 percent year-on-year.
The city's total workforce stood at 405,500 in the fourth quarter of last year.
Mainlanders accounted for 53.9 percent of all non-resident workers at the end of last year.
Other major non-local worker segments came from the Philippines (21,549), Vietnam (13,533), Hong Kong (9,728), Indonesia (3,981), Nepal (3,070), Taiwan (1,577), Malaysia (1,069), Thailand (1,044) and Myanmar (974).
The number of domestic workers reached 21,611 at the end of last month.
The number included 10,526 Philippine nationals, 7,605 Vietnamese and 2,855 Indonesians, as well as one each from the US, UK and Canada.
A total of 72 non-resident workers were employed in "agriculture, farming of animals, hunting and forestry," according to the official classification.
The gaming, entertainment, cultural and other service industries employed 13,865 imported workers, including 2,004 non-resident construction workers directly employed by gaming operators.
The construction industry employed more imported labour than any other sector: 45,755. Hotels, restaurants and similar businesses employed 42,624 imported workers.
While 1,645 non-resident workers worked in the education sector, 1,901 worked in health care and social welfare.
(macaunews/macaupost)