Growth of Macau's economy slows to 8.1 pct in real terms in second quarter of 2014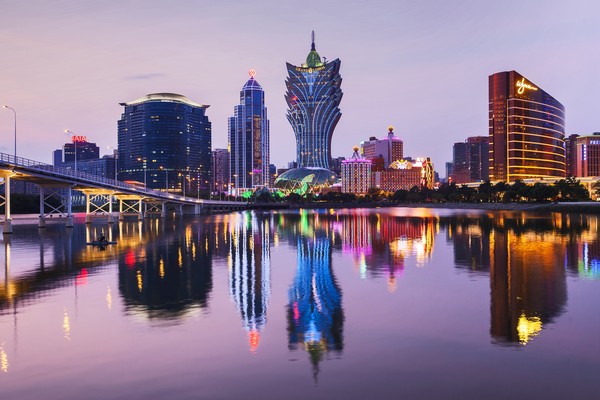 Macau's economy grew by 8.1 percent in real terms in the second quarter of 2014, unchanged compared to figure reported for the same period of 2013 but lower than the 12.4 percent seen in the first quarter of this year, the region's Statistics and Census Bureau reported.
The Bureau explained the economic slowdown in Macau between the first and the second quarter with the downturn in exports of gaming services, "which led to the slowdown in economic growth."
GDP growth in the second quarter was due to be "primarily to increased investment and exports of other tourist services," which recorded growth of 56.4 percent and 10.4 percent, respectively, while exports of gaming and gambling services decreased by 0.5 percent year on year.
Private consumption grew steadily, with household expenditure in the local market and abroad increasing 7.3 percent and 6.6 percent, respectively, and government expenditure grew by 4.8 percent, year on year.
Investment was the main driver of economic growth, with gross fixed capital formation rising 52.7 percent year on year, which was significantly higher than the rise of 30.9% percent recorded in the first quarter.
Private sector investment increased by 56.4 percent, due to the construction of several tourism and entertainment facilities being in full swing, and public sector investment rose 9.6 percent year on year.
(macaunews/macauhub)