Eight financial institutions to promote consumer card discounts
Eight financial institutions to promote consumer card discounts

Link copied
Bank of China, ICBC, Luso International, Tai Fung Bank, CGB, Mpay, AliPay and UePay lend support to e-payments.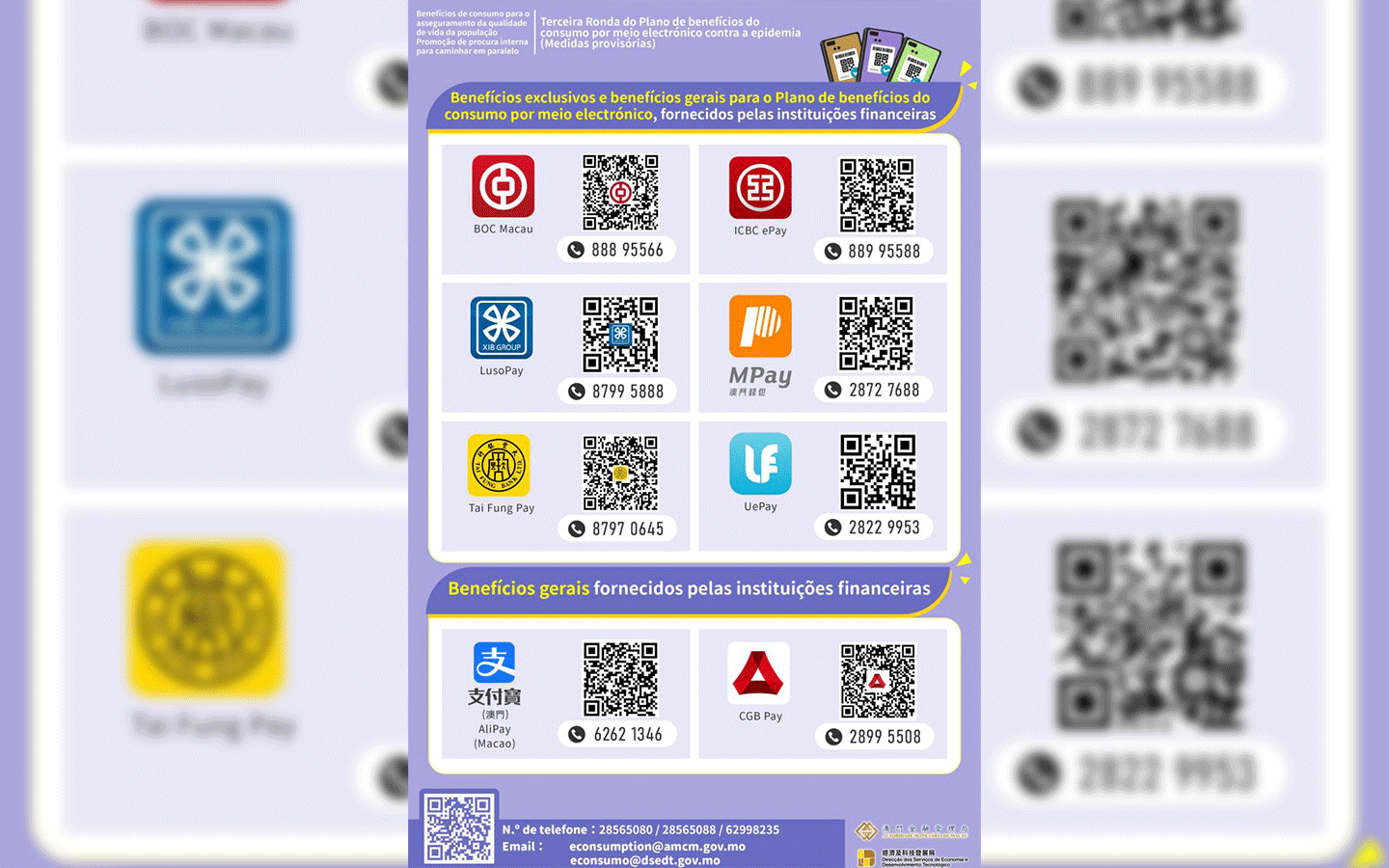 Eight financial institutions in Macao will be promoting discount packages in conjunction with residents' e-consumer cards.
The concessions scheme can be accessed via internet platforms or mobile phones, as banks say that more and more people are paying bills electronically.
The institutions are the Bank of China, ICBC, Luso International, Tai Fung Bank, CGB, Mpay, AliPay and UePay.
The Monetary Authority of Macao (AMCM) has required the financial institutions to "clearly disclose" all the conditions and restrictions regarding the promotional activities of the benefits such as "the maximum daily limit of benefits, the requirement of using own funds or not, and the simultaneous use or not with other benefit plans".
Institutions will also have to disclose "whether or not the granting of benefits depends on the use of financial institutions' devices whose mobile payment instruments or cards have been chosen for the granting of benefits".
Financial institutions should also ensure that promotional materials and the rules of use of the benefits are clear and easy to understand.
They should also provide sufficient training to employees to convey the benefits information to residents in a clear manner, the AMCM said.
The e-consumer cards' enrolment period runs from May 10 until 13 January next year.
As no changes are allowed after enrolment, the AMCM said it expects residents to carefully read the benefit plans provided by the various financial institutions.
In addition, the Authority will send written messages to the parents or guardians of beneficiaries who are over 12 but under 18.
Mpay has decided to launch a discount code, with the main objective of attracting customers from small and medium-sized enterprises.