Agreement to advance chinese medicine industry from Macau inked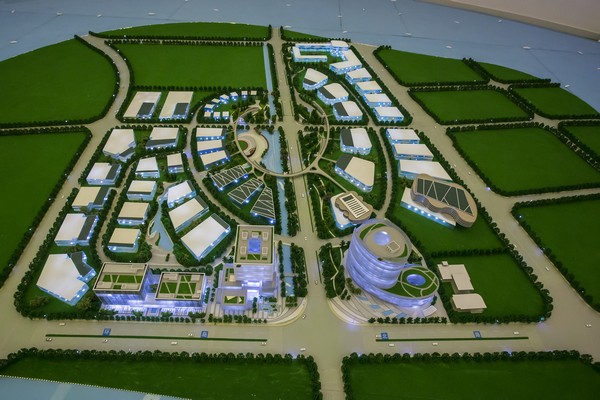 The Secretary for Economy and Finance, Lionel Leong, was in Beijing last week to witness the signing of a memorandum of understanding (MOU) between the State Administration of Traditional Chinese Medicine (TCM) and the Guangdong-Macau Traditional Chinese Medicine Technology Industrial Park Development.
The secretary said that Macau intends to use the ties forged with Lusophone countries to promote the advancement of the region's traditional Chinese medicine industry.
Leong said that the MOU embodies the advancement toward reinforcing regional cooperation in the TCM field, while offering innovative business opportunities for firms based in the Chinese medicine park that was established in Hengqin. He added that the MOU would create more favorable conditions for the development of Macau's TCM industry.
The Director of the State Administration of TCM, Mr Wang Guoqiang, hopes that the two entities could play an active role in promoting TCM internationally, leveraging support through the official inclusion of Macau – by the State Council – in the "Belt and Road" initiative. The movement will facilitate the expansion of TCM in countries and regions involved in "Belt and Road" initiatives.
Meanwhile, Mr Wang said that he expects that the park, which aims to establish a world-class quality control facility, would play an important role in training TCM professionals. It would also serve to advance product and service quality to help diversify Macau's economy. Construction of the park is expected to be completed in the first half of 2017, while works on the building and facilities for quality control and research and development are currently in progress.
(macaunews/macaudailytimes)