Agency hopes housing prices in Macau won't drop over 20 pct this year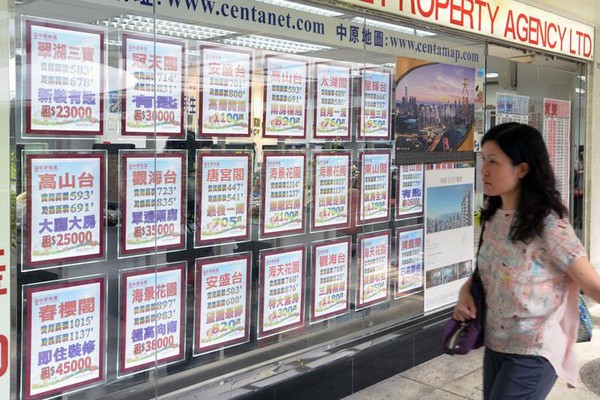 Housing prices dropped 22 percent last year and without anything expected to stimulate the local economy, the local office of Hong Kong estate agency Centaline Property said that it hoped the drop in property prices won't exceed 20 percent this year.
Centaline (Macau) Property Agency Director Jacky Shek Pou Tak and Senior Regional Sales Director Roy Ho Sio Hung gave a media briefing about the local property market.
Based on official statistics, the company said that both the number of transactions and the price of residential properties would drop this year.
According to Finance Services Bureau (DSF) data, the average price for the usable area of completed flats was 68,605 patacas per square metre in November, down 17 percent year-on-year. For uncompleted flats, the average price for the usable area was 106,944 patacas per square metre in November, down 26 percent year-on-year.
Combining the two averages, the housing prices in general dropped to an average 74,771 patacas per square metre in November, down 22 percent year-on-year.
Shek said the decline in gaming revenue over the past 19 months had adversely impacted the property market, while the Pearl Horizon row had further shaken people's confidence in the local property market.
Pearl Horizon is a residential construction project in the northern district which was not completed before its 25-year land lease with the government expired last month. Dozens of Pearl Horizon pre-sale flat buyers have been staging protests over the past few weeks, demanding help from the government to guarantee their investments. The developer plans to sue the government.
Shek said that as external economic conditions are worsening, the yuan is depreciating and due to other unfavourable factors, Macau's gaming revenue has declined. As visitor arrivals numbers and visitor spending are dropping too, the situation is affecting Macau's economy as a whole, and this situation will further bring down Macau's property market, according to Shek.
"We really can't see any factors in 2016 that could stimulate property prices," Shek said, adding, "The number of transactions are going to drop to a new low, possibly not even 5,000 deals for the whole year, and for the price, it's inevitable that it'll fall further, we just hope that the drop won't be over 20 percent.
(Macaunews/macaupost)