Local advocacy group Genervision House joins UN youth network, mobilises SDGs at home
Local advocacy group Genervision House joins UN youth network, mobilises SDGs at home

Link copied
Motivated by the hardships of the pandemic, two Macao young professionals founded Genervision House to promote the UN's Sustainable Development Goals at home.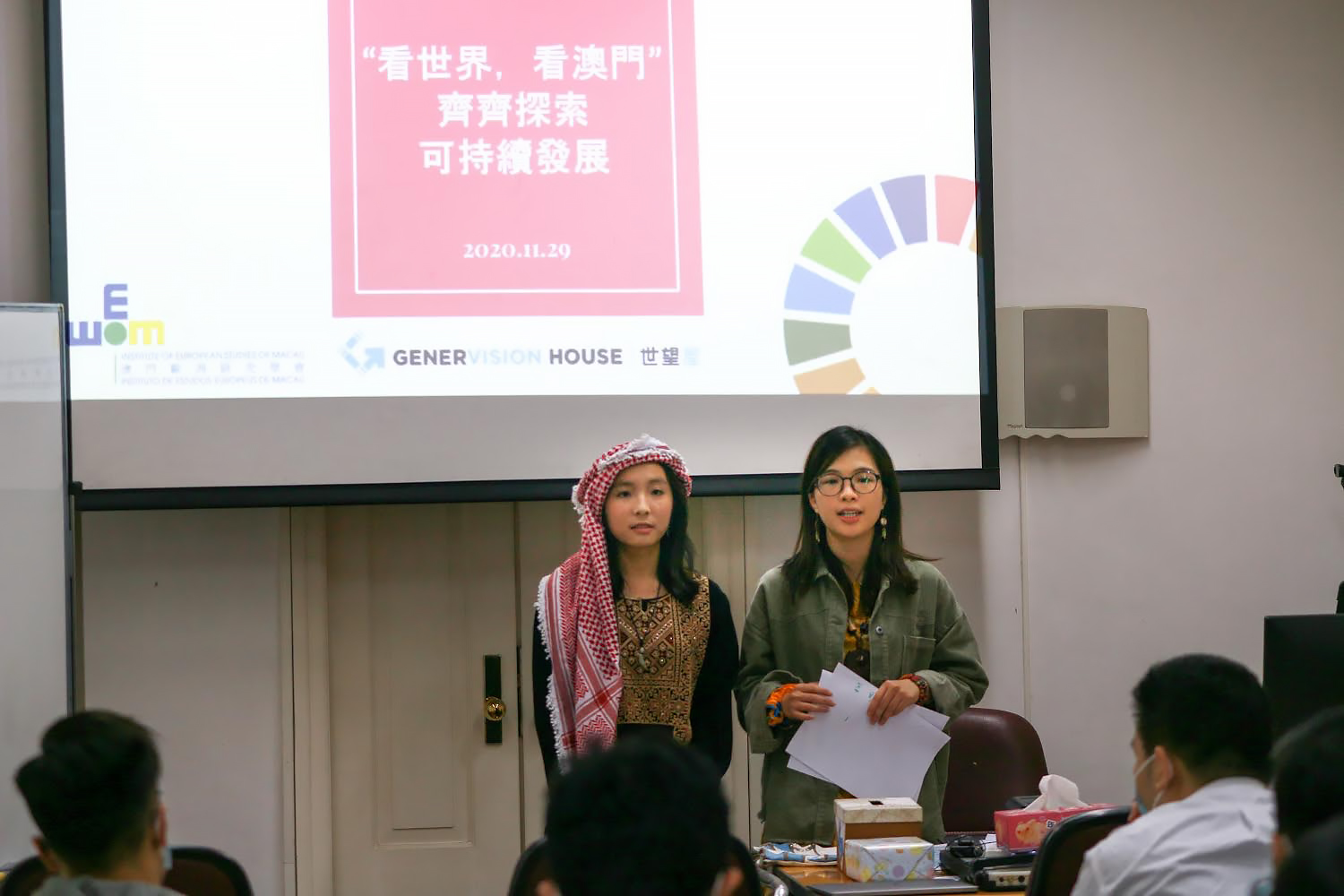 During a day trip to Oscar Farm in Coloane in July, Macao residents toured the grounds, learned how to harvest ingredients, and discussed sustainable food systems and agriculture practices. Organised by Genervision House, a local NGO founded by two young professionals in January 2021, and the Society of Food and Environmental Health, the farming workshop raised awareness about sustainability through hands-on experiences. And that's exactly what Genervision House is all about: sharing knowledge and promoting sustainable development with its events, educational videos, experiential field trips and cross-sector collaborations.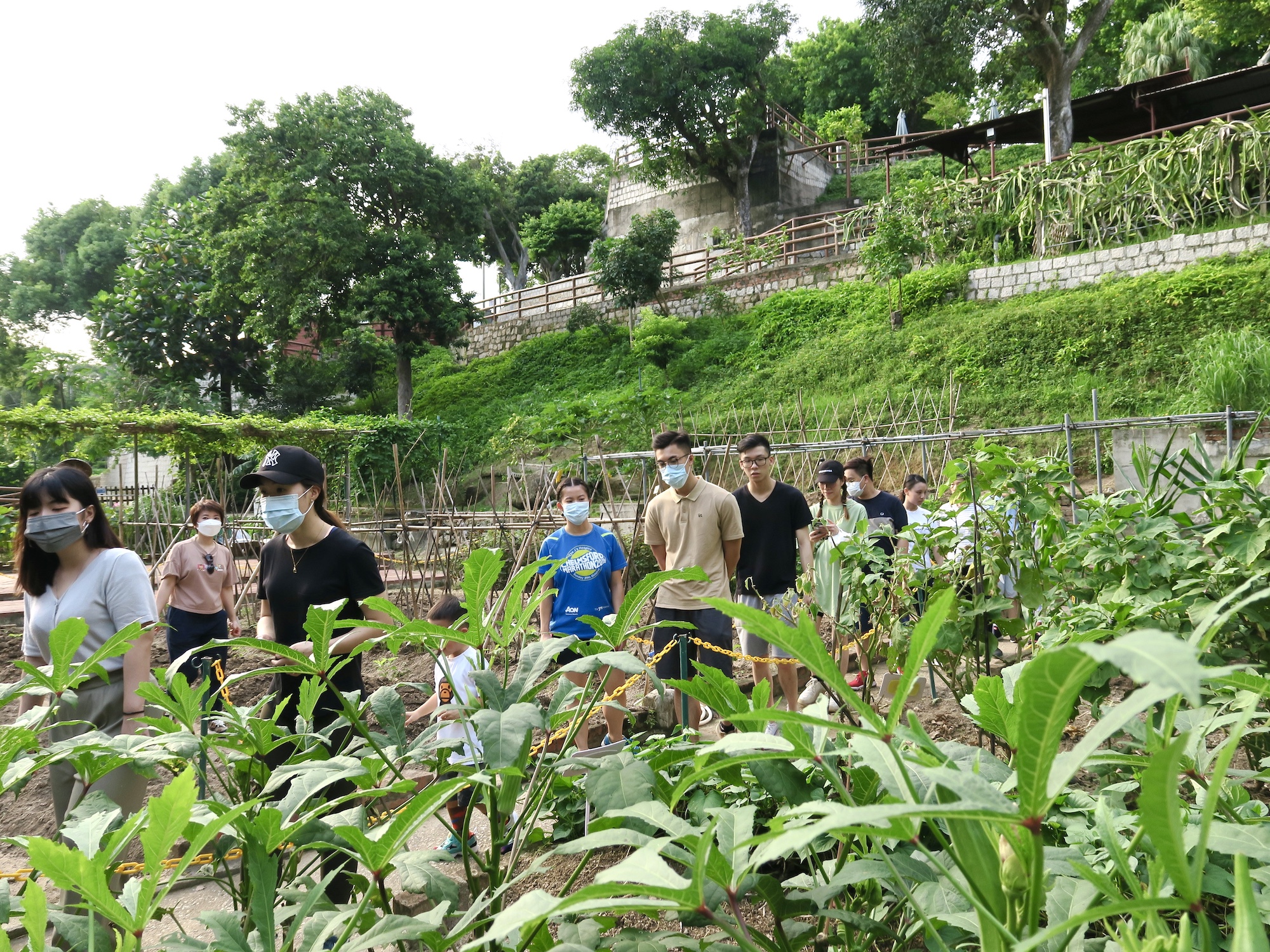 Though it's been less than a year, the group's work has already garnered recognition. In October, the United Nations Sustainable Development Solutions Network Youth (SDSN Youth) programme approved Genervision House to join its international network, marking a first for Macao. With 750 member organisations across 127 countries, the UN programme seeks to empower young people to plan, advocate and work towards achieving the UN's 17 Sustainable Development Goals (SDGs). 
"It feels exciting to be part of [SDSN Youth] because we can do more with international resources and assistance," says 24-year-old Genervision House co-founder and Macao resident Christy Un, her eyes shining with excitement. "We want to collaborate with different experts worldwide so we could bring in the best practices into Macao, as well as share our stories with a global audience."
No better time
While starting an advocacy and knowledge exchange platform initiative during the Covid-19 pandemic posed challenges, Un and fellow 27-year-old co-founder Arianna U, say the devastation and uncertainty around the globe actually motivated them to act. 
In the years leading up to Genervision House, U, also a Macao resident, had been working in Mozambique as one of the first UNESCO interns from Macao. Meanwhile, Un studied at The London School of Economics and Political Science before joining a UNHCR internship in Jordan. Though they hadn't met, Un discovered U's blog online and reached out in 2019.
They travelled together in Jordan and Egypt in 2020, but both had to return to Macao due to the pandemic. For several months, Jordan experienced a stringent nationwide curfew, with air raid sirens echoing through the capital every day, Un recalls. The country also suffered from a supply shortage at the beginning of the pandemic and Un recalls eating only frozen meals for weeks as well as the occasional fresh vegetable delivered by her kind landlord.
"It was also very difficult to obtain real-time information as the situation unfolded rapidly and changed everyday," Un says, expressing how grateful she is to her local friends who supported and assisted her. "It was also not an easy journey to fly back as flights kept being cancelled." Eventually, she managed to get a flight.
During quarantine, their idea for Genervision House took shape. The pair chose the name "Genervision" to communicate a message that it's time for the next generation to step up and create a more sustainable world, they explain. 
After quarantine, both young women took up new jobs: Un worked as a research assistant for the United Nations University's Cyber Resilience project; U freelanced as a communication consultant.
"We really want more people to learn about the UN SDGs, from school students to corporates," says Un, who is the association's chief operating officer while working full-time. "At first, it was just the two of us, but then in less than a year, we now have 10 core members, all of whom are volunteers," she says, adding that some work virtually while others reside in Macao.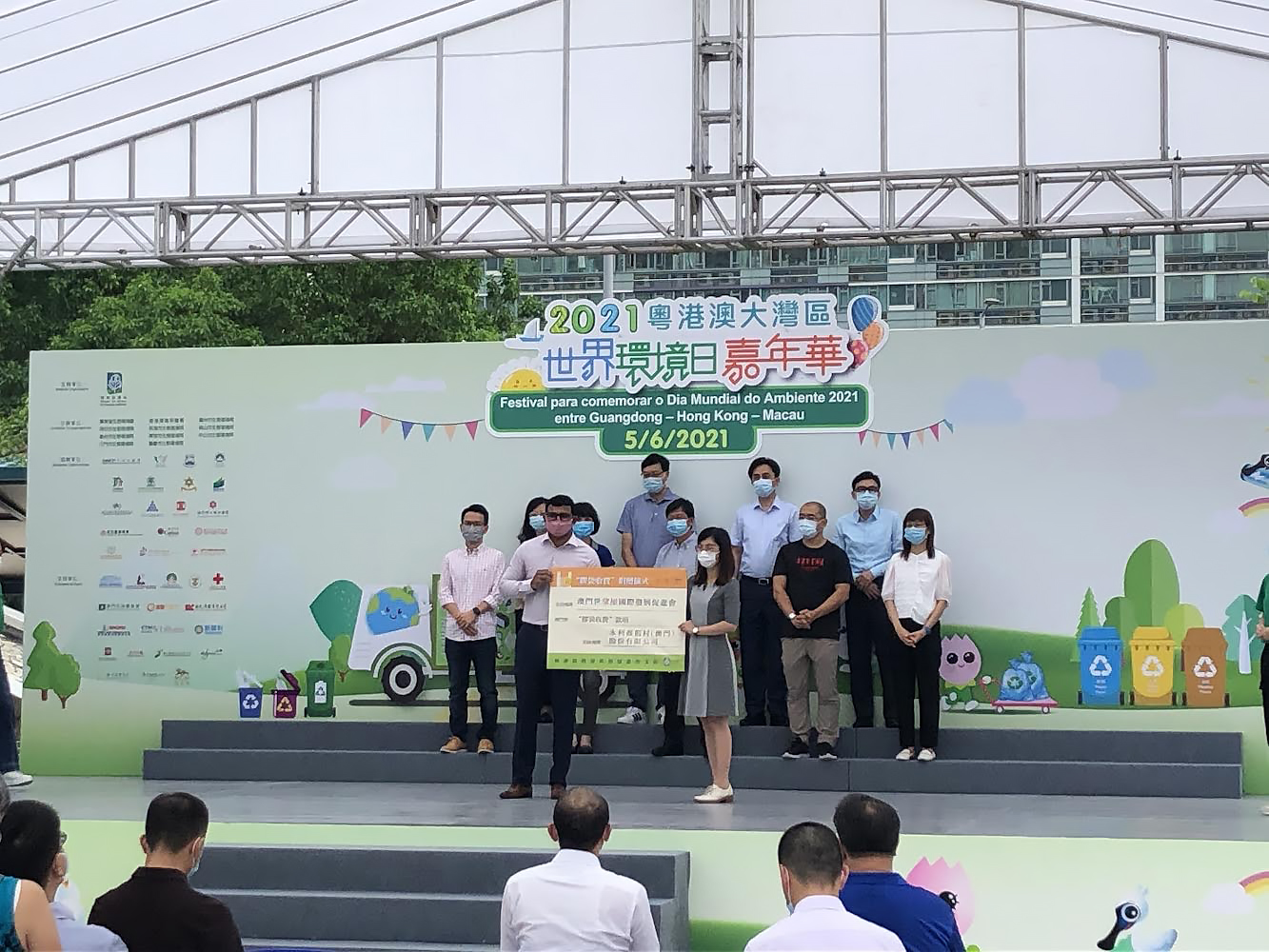 What are the SDGs?
At the turn of the millennium, the UN established eight Millennium Development Goals (MDGs) to create a more equitable, healthier and more sustainable future for all. To build off the MDGs' momentum, the UN proposed an expanded list of 17 goals in July 2014 that outlined global targets to hit by 2030. Some of the goals focus on tackling poverty — such as 'No Poverty', 'Zero Hunger', 'Quality Education' and 'Reduced Inequality' — while others tackle employment, consumption, health, wellbeing, climate action, clean water, and more.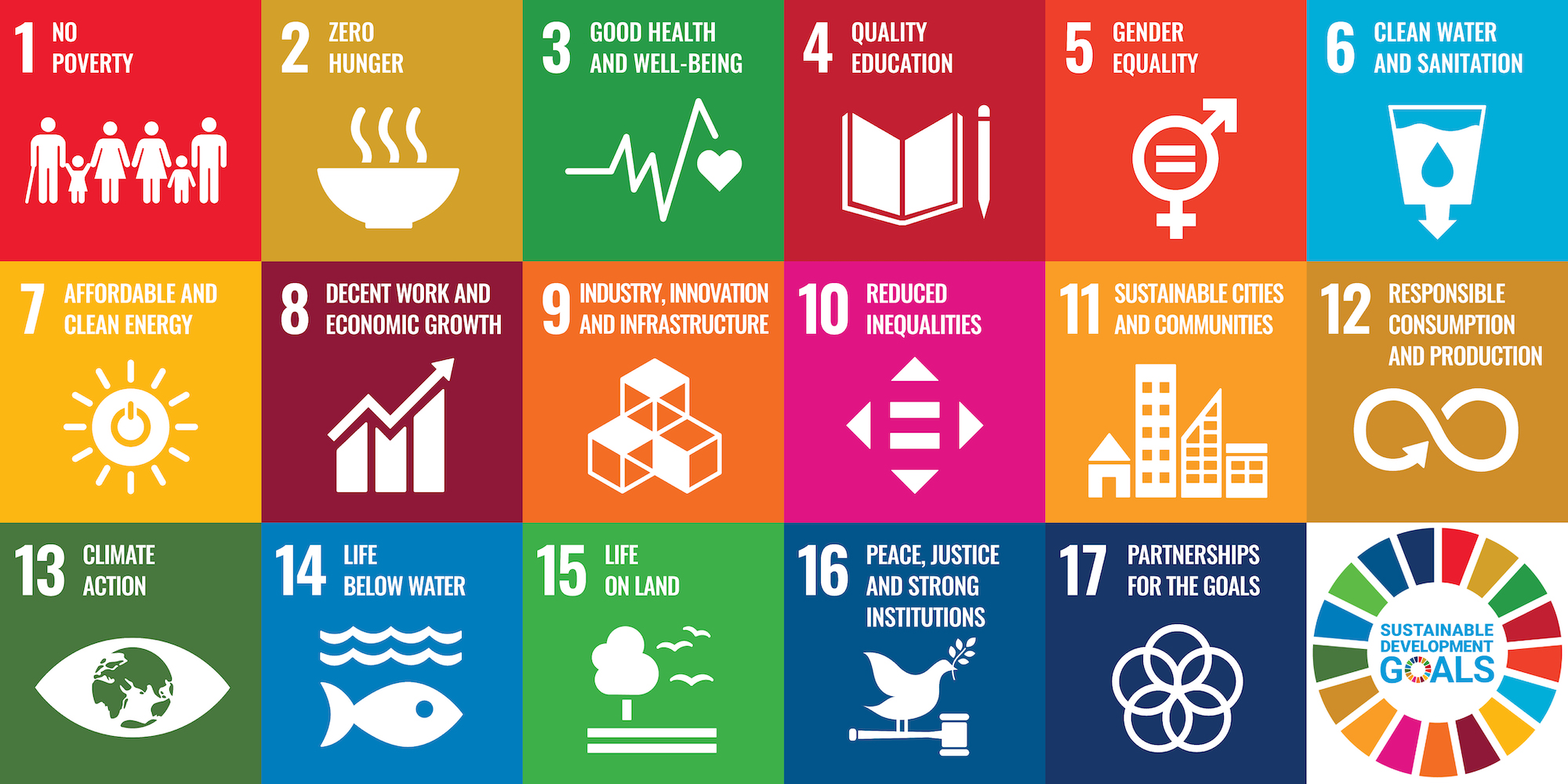 While it intends to address all the 17 SDGs in Macao in the future, Genervision House currently focuses on five areas: Quality Education, Gender Equality, Reduced Inequality, Climate Action and Partnerships for the Goals. 
While all the goals are important, the pair believe these few SDGs are the most essential in Macao. For example, the UN's "Sustainable Cities and Communities" goal focuses on making human habitats "inclusive, safe, resilient and sustainable", which the pair says is directly relevant to Macao's urban lifestyle. 
"Macao faces flooding and typhoons," says Un of the importance of addressing this SDG. The group also supports "smart city" initiatives because such technology has the power to improve infrastructure, communication, safety and sustainability. In addition, if Macao evolved into a smart city, the pair believes there would be greater transparency when it comes to planning, implementing and tracking Macao's sustainability progress. For this reason, the group is proactively learning and sharing knowledge about the technology needed to make Macao a smart city.  
In the same vein, the team also raises awareness about cybercrimes, because they believe Macao needs to protect citizens and companies. "This relates to the 'resilience' of the city," Un says. "It also has many societal, environmental and governance benefits."
A spirit of collaboration
But they can't do it alone. Achieving the SDGs by 2030 will require cooperation between the government, private sector and local people. All too aware of the collective efforts needed, Genervision House holds workshops for corporations and policymakers, where the NGO demonstrates how to implement SDGs holistically.
By forging partnerships across the different sectors, Genervision House hopes to impact more people. They also advocate a three-pronged approach: raising awareness, creating a diverse community of like-minded people, and working with policymakers.
"Everyone has a role to play, and raising awareness from different corners of society is just the first step," says 23-year-old Gladys Ng, the Environmental, Social and Governance (ESG) and community project manager at Genervision House. "Many people in Macao are unfamiliar with the term 'sustainable development' or perceive it as solely environmental protection. We want to start by changing  people's minds through education and media exposure."
While the SDGs have been translated and circulated in Chinese, many misconceptions remain. "When they're just starting to learn about the term, people might first associate it with environmental protection," says Ng.
"If people have more opportunities and channels to learn about sustainability, it is only a matter of time that they understand the importance of the SDGs," adds Ng, with positivity. 
Un agrees, adding that they plan to raise awareness through offline activities, like workshops, and online content, such as monthly newsletters and videos. "We've also held experiential activities, like our Gutenberg Soap Series Workshop," says Ng. 
In collaboration with local artist Oriana Cheang, participants gathered at the Centro de Cultura e Artes Performativas Cardeal Newman in May to discuss sustainable consumption while carving pretty patterns on recycled soap collected from staycations and quarantines. They then used the patterned soap to stamp greeting cards made out of recycled paper.
For International Women's Day in March, Genervision House organised a potluck event in Hac Sa Beach with the Language Exchange & Culture Promotion Association to discuss gender equality – another SDG – over board games. Ng says they strive to host more events in the future and are currently planning another farming experience.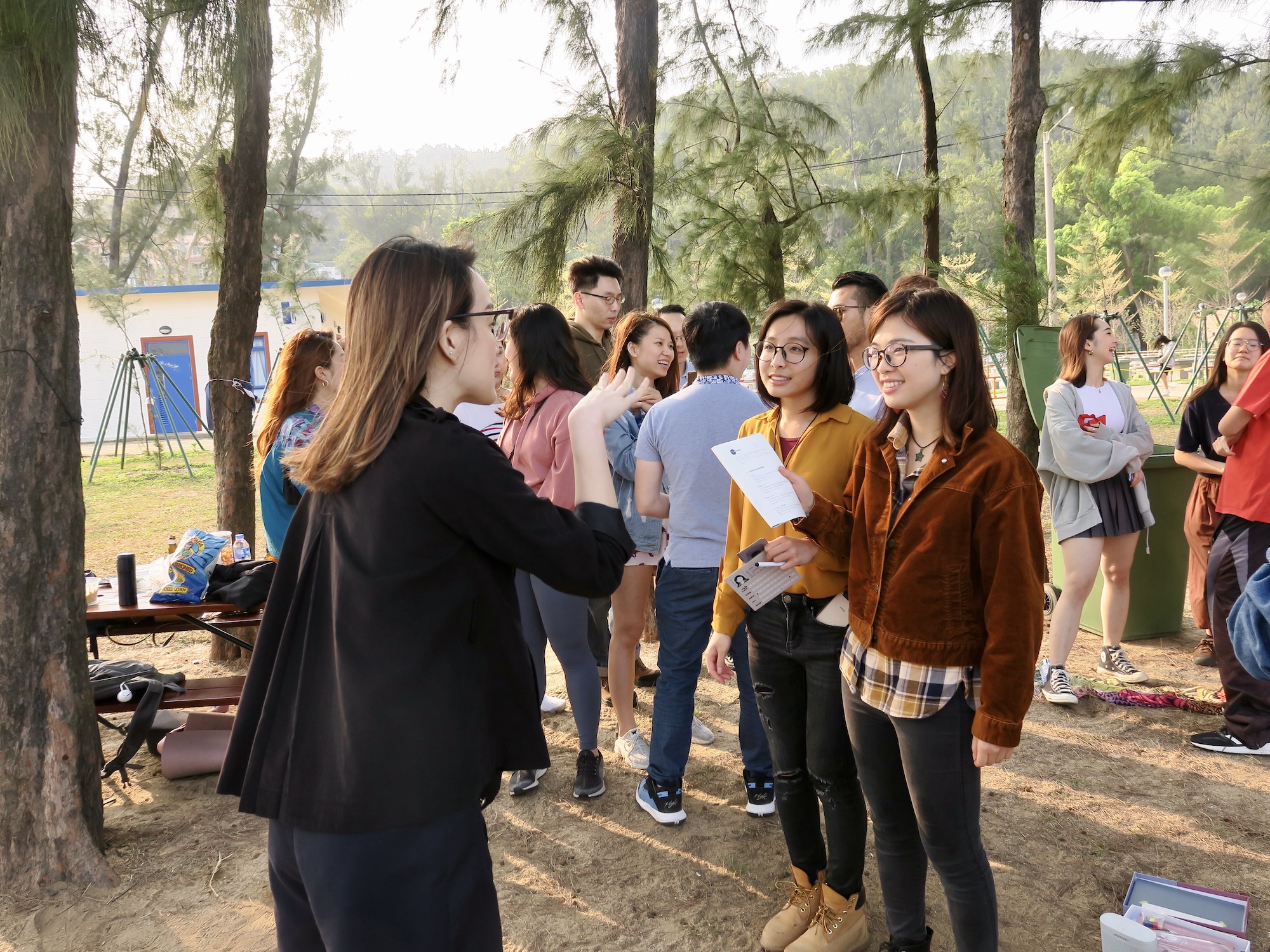 In addition to community events, the association hopes to collaborate with policymakers and present solutions to bring the SDGs to the forefront. While sustainable development has played a more central role in recent policy plans, the city has yet to integrate the SDGs into official roadmaps.  
"Our vision is big, and it definitely will take time, but we are hopeful," Un says. "We're just beginning, but we've seen a lot more new faces and heard a lot more new voices who care about this topic… We can all adopt [the 17 SDGs] in our daily lives. It's never too late to care about sustainable development." 
Want to contribute to sustainable development in Macao? Genervision House suggests five simple ways to practice the UN's SDGs in your daily life: 
 1. Treat others the way you want to be treated. Lend a hand. Donate a book. Speak out against discrimination.
 2. Reject, reduce, reuse, repair, recycle. If you have to buy something new, shop responsibly. Safeguard our environment and get involved in local development plans.
3. Support Fairtrade and minority-owned businesses. Mentor young people. Take a stand against workplace discrimination.
4. Read, converse, and exchange Ideas. Fostering peace through empathy and understanding. exchanges or reading.
5. Encourage your workplace to give back. Partner with charities. Encourage others to take action.
---
Interested in learning more about Genervision House's activities and events? Follow their Facebook or Instagram to stay up-to-date and subscribe to their newsletter here.