Vaccination chief hails one year free of local Covid-19 cases
Vaccination chief hails one year free of local Covid-19 cases

Link copied
Residents commended for their achievements in keeping the pandemic at bay, and urged not to drop their guard in future.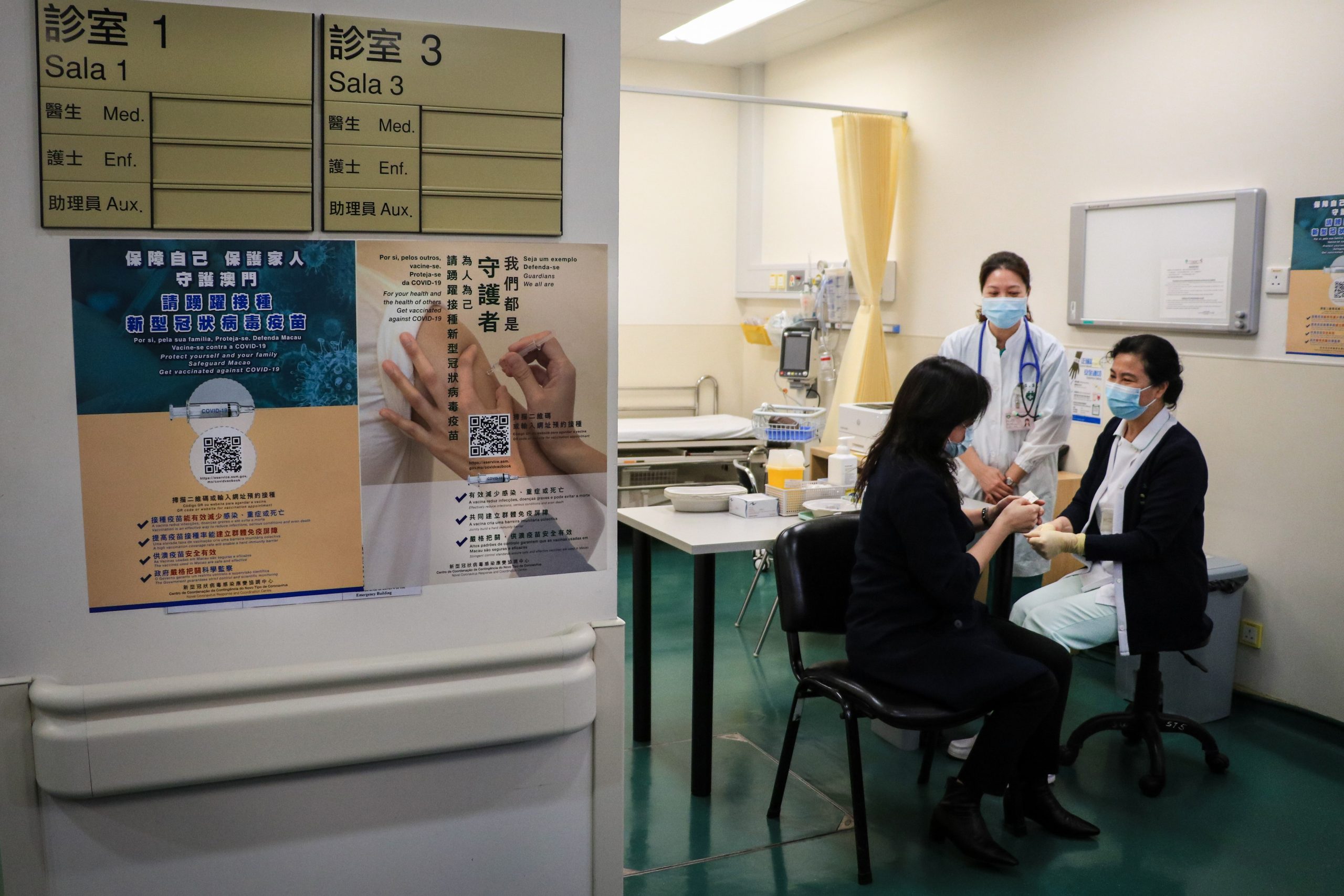 It has been a whole year since Macao recorded a new local Covid-19 case, Tai Wa Hou, the coordinator of the Health Bureau's Covid-19 vaccination programme, has announced.
Speaking of "good news to share with everybody", Tai pointed out that Macao's last hospitalised Covid-19 patient was discharged last Wednesday, bringing the number of patients "back to zero again".
Macao has recorded 48 Covid-19 cases since 22 January last year, 46 of which were classified as imported, while two cases were classified as "connected to imported cases". The last discharged patient was Macao's 47th, The Macau Post Daily reported.
No Covid-19 fatalities have been reported in Macao, which has been spared a community transmission of the novel coronavirus disease, Tai noted, while the city has not recorded a new Covid-19 case for 51 days.
Tai said that everybody in Macao "deserves to be proud" of the city's achievement in preventing and controlling Covid-19. This, he said, indicates that the local government's Covid-19 prevention and control measures have proved to be effective.
Tai also underlined that Macao's "hard-won" achievement was thanks to the joint efforts by the local government, various segments of civil society and the population as a whole, urging residents not to drop their guard in Covid-19 prevention considering the still serious pandemic around the world. 
Tai warned that Macao is now facing an increased risk of Covid-19 community transmission as more residents have been returning to Macao from overseas, as indicated by a number of returnees who "have later tested positive for the novel coronavirus again" after having previously been confirmed as a Covid-19 patient elsewhere.
According to the SSM a four-year-old girl who returned to Macao on 7 March from San Francisco via Paris and Taipei also tested positive for the novel coronavirus again in a follow-up nucleic acid test on Friday.
Tai pledged that the government will continue to do a good job in its "normalised" Covid-19 prevention work, calling for residents to show understanding of the government's strict prevention measures, which he said might cause "inconvenience" to residents.
Meanwhile, Tai also underlined that individuals and associations are allowed to organise events and activities as long as they can ensure strict adherence to the SSM's Covid-19 prevention requirements.