State of immediate prevention terminated
State of immediate prevention terminated

Link copied
Risk recedes, but nearly 60 per cent of the population has yet to be vaccinated; 200,000 more Sinopharm doses expected to arrive tomorrow.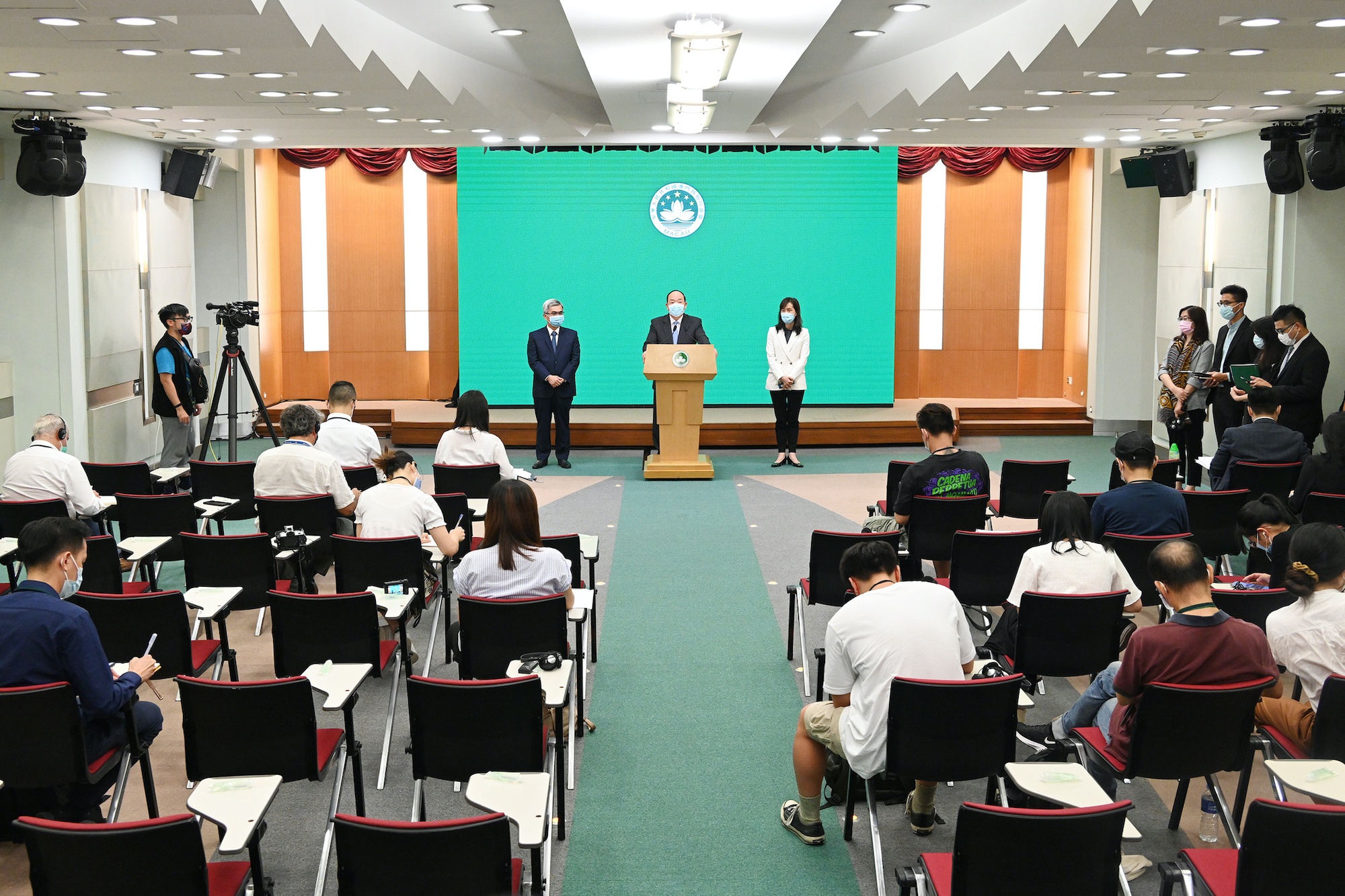 Chief Executive Ho Iat Seng terminated the "state of immediate prevention", which was declared on Tuesday last week when the Covid-19 family cluster was confirmed, at 10 pm yesterday.
The state of immediate prevention was based on a risk assessment by the Novel Coronavirus Response and Coordination Centre, which said that Macao was facing being affected by a community outbreak of the novel coronavirus.
As of 4 pm yesterday, 536,063 doses of Covid-19 vaccine had been administered to 295,966 people in Macao, comprising 54,081 who had received their first jab and 241,885 who had received their second jab.
Macao's Covid-19 vaccination rate stood at 43.4 per cent as of 4 pm yesterday.
A total of 15 adverse events were reported in the past 24 hours (until 4 pm yesterday). The total number of adverse events since the start of the vaccination drive stood at 2,267, or 0.42 per cent of the total number of jabs, including seven serious cases.
In related news, another 200,000 doses of Sinopharm inactivated vaccine are expected to arrive in Macao – by land – tomorrow.
Tai Wa Hou, a clinical director of the Conde de São Januário Hospital Centre, also said that the number of people getting Covid-19 jabs per day has increased to around 5,000 in recent days, a 25 per cent increase from 3,000 to 4,000 per day before the Covid-19 family cluster was confirmed early last week. Tai said that the 25 per cent increase was lower than what the SSM had expected as residents should have been much more eager to be inoculated against Covid-19 in the wake of the Delta variant family cluster.
Anyone who suspects that they might have been infected with Covid-19 can now book a free NAT which is available at the Taipa Ferry Terminal testing station, the Macao Forum testing station, and the NAT station in the Conde de São Januário Hospital Centre.
Since early this month, only those with a fever could book a free Covid-19 test on this link.
However, the test result will not appear on the respective person's Macao Health Code system so that it cannot be used for crossing the mainland-Macao border.