Sister of 60-year-old tourist from Suzhou also tests positive for Covid-19
Sister of 60-year-old tourist from Suzhou also tests positive for Covid-19

Link copied
Infection detected at early stage, risk of community transmission low despite extensive travel history in Macao, health officials say.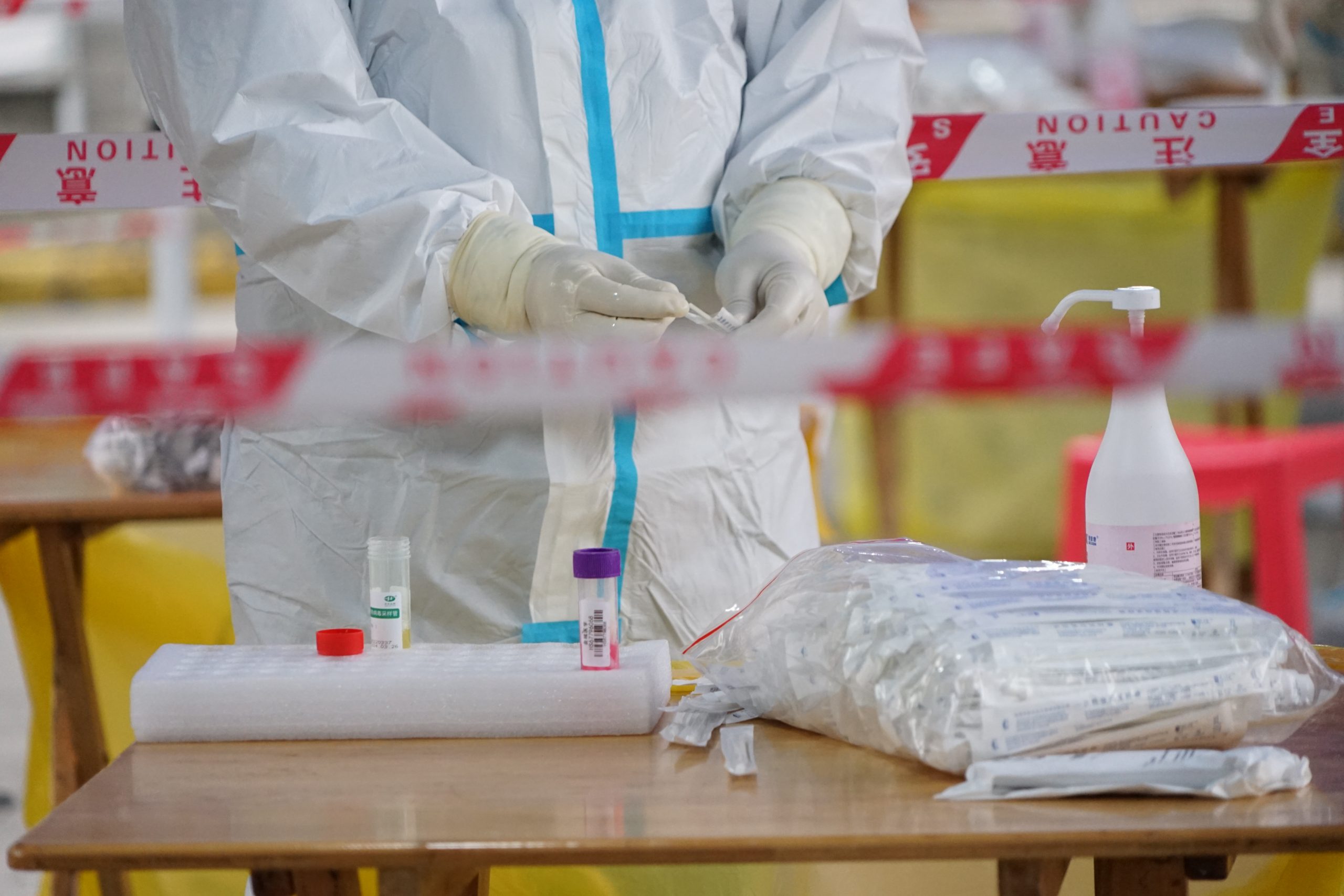 The sister of the 60-year-old female tourist from Suzhou who was diagnosed with Covid-19 in Macao on Saturday has also tested positive.
The 60-year-old woman's case was detected by the Health Bureau in the early hours of Saturday. She flew from Suzhou to Zhuhai with her husband and younger sister on Monday last week en route to Macao. During their stay in Macao, the three tourists criss-crossed the city, visiting restaurants, tourist attractions and casino-hotel resorts before the 60-year-old woman was diagnosed with Covid-19 in the early hours of Saturday. Her husband and 58-year-old sister were then classified as close contacts and transferred to quarantine for medical observation.
The Novel Coronavirus Response and Coordination Centre said that the 58-year-old woman still tested negative for Covid-19 in a nucleic acid test (NAT) on Saturday and Sunday, before testing positive yesterday.
The Centre underlined that the cycle threshold value of the 58-year-old woman's NAT indicated that her infection was detected "in the early stage", meaning she has been infected with the novel coronavirus for just a short period of time.
The 58-year-old woman, who had not come down with any Covid-19 symptoms as of yesterday evening, has meanwhile been transferred to the Health Bureau's Public Health Clinical Centre in Coloane for isolation treatment.
The 58-year-old woman's case has only resulted in a relatively low Covid-19 community transmission risk.