Seven Omicron cases found during Zhuhai mass testing
Seven Omicron cases found during Zhuhai mass testing

Link copied
Authorities in Macao expected to make announcement today concerning staff and students who live across the border.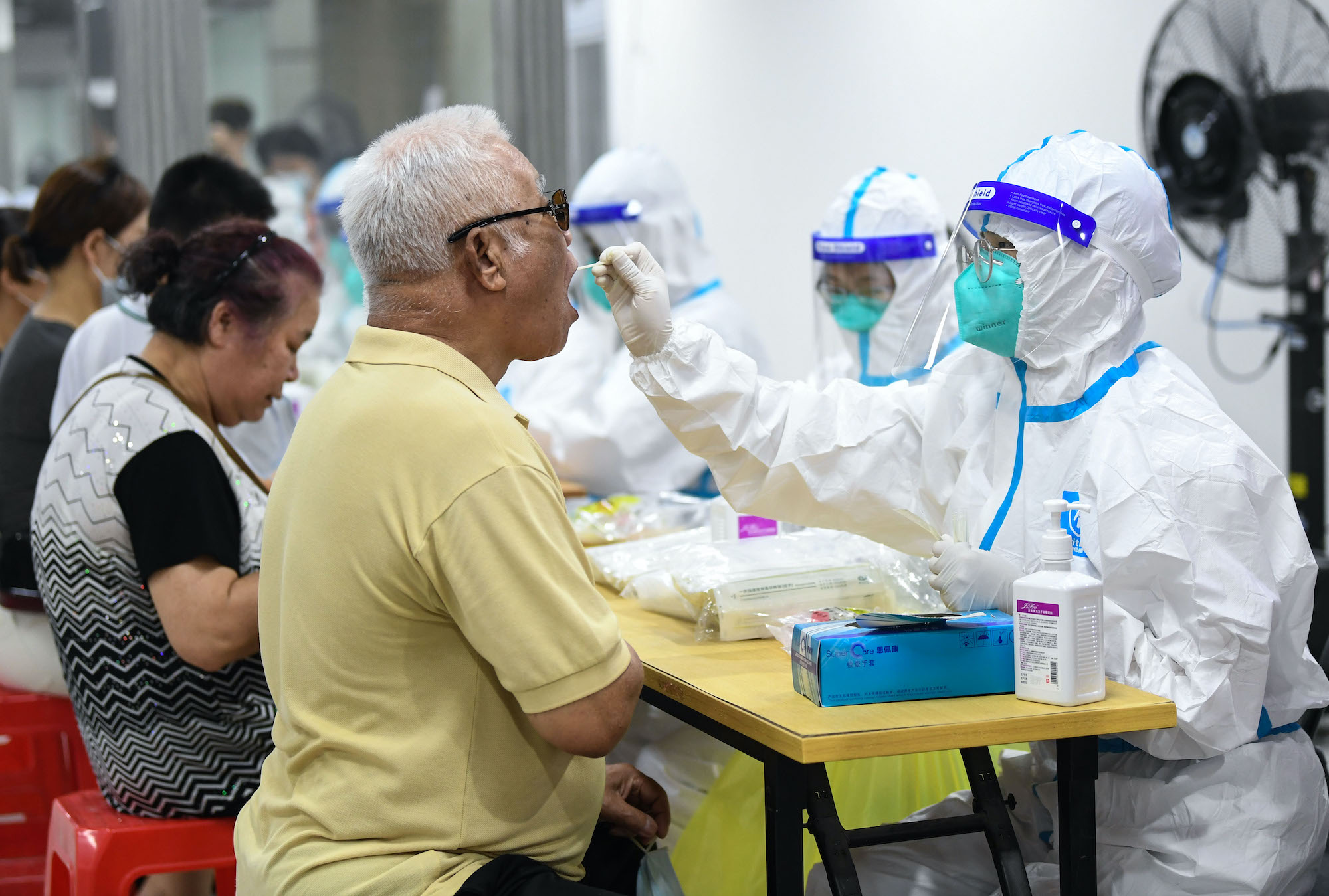 Seven cases of the Covid-19 Omicron variant were reported in Zhuhai on Friday, as the city started screening its entire 2.4 million population.
One case, a 53-year-old woman living in Nanping was transferred to a designated hospital for treatment, Zhuhai health authorities said. 
Officials announced on Friday that all residents would be tested that day at designated areas, advising residents not to leave Zhuhai unless absolutely necessary. 
Travellers were required to show a negative nucleic acid test result taken within the previous 24 hours. 
Previously, Zhuhai had announced mass screening for residents in three districts and ordered spas, cinemas, gyms and other commercial venues to close. The strict measures came after a woman tested positive in neighbouring Zhongshan on Thursday. Following the report, Zhongshan's Tanzhou township was put under restrictions, with bus services halted and residents advised not to leave unless necessary.
Two people in Macao were also found to be among the woman's close contacts and tested negative. Macao tightened its entrance rules and required people who had visited the woman's residential area to quarantine.
On Friday, Macao's health authorities announced a one-day class suspension for cross-border students and staff. 
The government is closely monitoring developments across the border, and is expected to make an announcement later today concerning arrangements for students and staff who live outside Macao and whether schools which are not holding exams might start the Chinese New Year holiday early.