No positive results reported on second day of three-day NAT campaign in Red Code Zone and key areas
No positive results reported on second day of three-day NAT campaign in Red Code Zone and key areas

Link copied
Testing ends at midnight tonight; residents urged to update contact details on Macao Health Code to avoid being wrongly classified.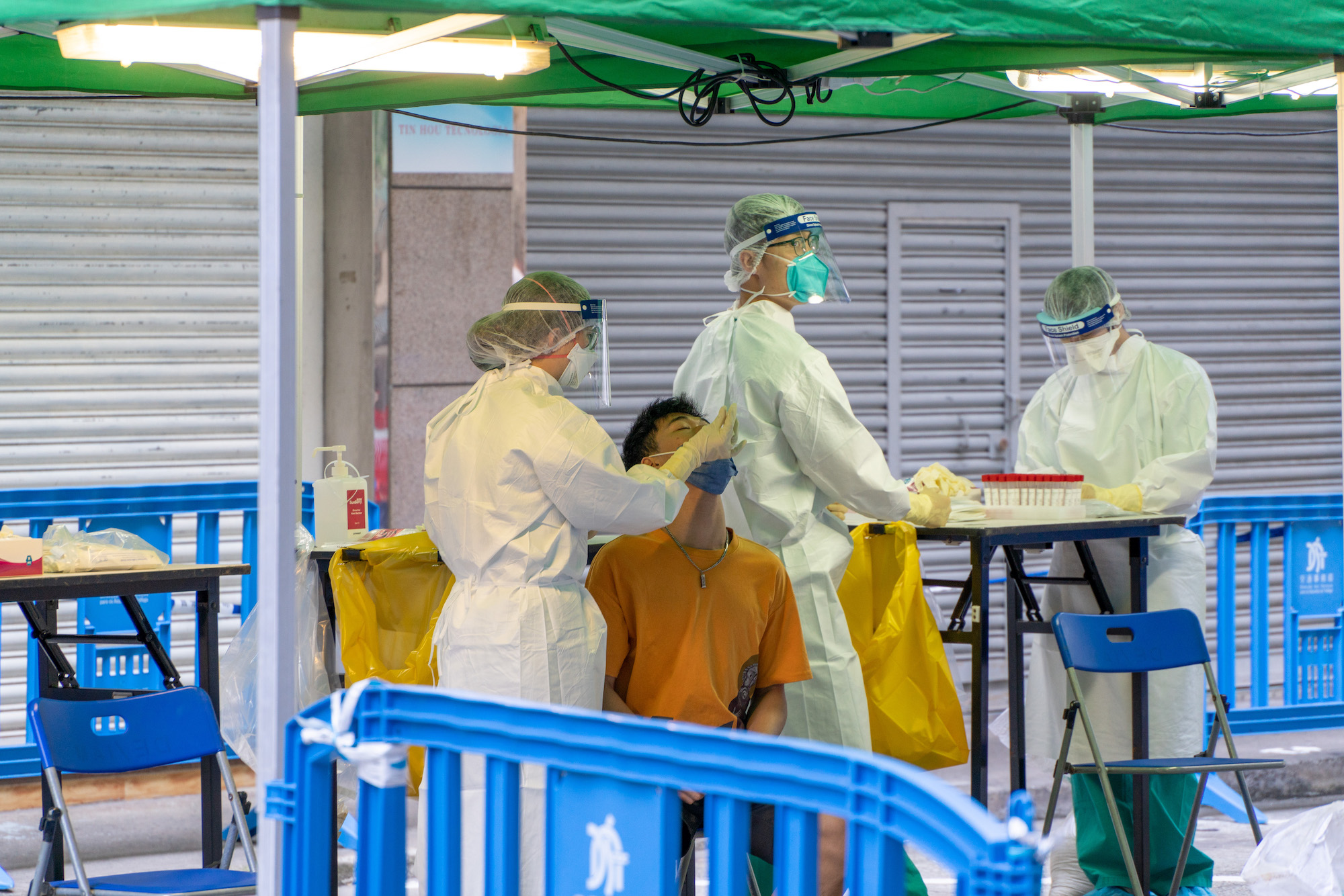 No positive Covid-19 test results were found throughout the second day of the three-day nucleic acid test (NAT) campaign in the Red Code Zone and key areas in Fai Chi Kei as of midnight last night, the Novel Coronavirus Response and Coordination Centre announced this morning. 
The community mass NAT began at 4 pm on 26 October after a local female resident tested positive for Covid-19 earlier that day. She was classified as an imported case. Her son, who lives with her, later tested weakly positive. Both are unvaccinated and have regularly crossed the border in recent weeks.
Yesterday, samples were collected from 80 people in the Red Code Zone and 44,753 people in the key areas, while 40,271 people were sampled in regular NAT centres, including those working in key industries. All 85,104 people tested negative. 
Today is the last test day for those in the Red Code Zone, as well as for people who work and live in the key areas, or have been in those areas for more than 30 minutes on or after 24 October. 
Those failing to do so will have their Macao Health Code turning yellow the next day, which means they may be refused entry into public establishments, the use of public transport and departure from Macao. 
Everyone must take a rapid antigen test (RAT) before going to a test centre and then report the test results online before taking their NATs. Only those with negative results are allowed to enter the NAT centres. People whose RAT results are positive must immediately call 119, 120 or 2857 2222 for assistance. 
The Novel Coronavirus Response and Coordination Centre also urged the public to update their current address in the Macao Health Code to avoid being wrongly listed in the Red Code Zone or key areas. 
Those whose health codes have turned yellow or red due to wrong address declaration can access the Health Bureau's page for "Request for information and assistance on the prevention of the Covid-19 epidemic" and click on "Assistance request – Person with red or yellow code blocked due to incorrect address declaration (including persons who have left Macau)" to submit a declaration with the required information, including the updated address.