New anti-Covid-19 measures due to be announced later this week
New anti-Covid-19 measures due to be announced later this week

Link copied
Health chief says coming weekend's NATs will reveal whether hidden cases still lurking in community.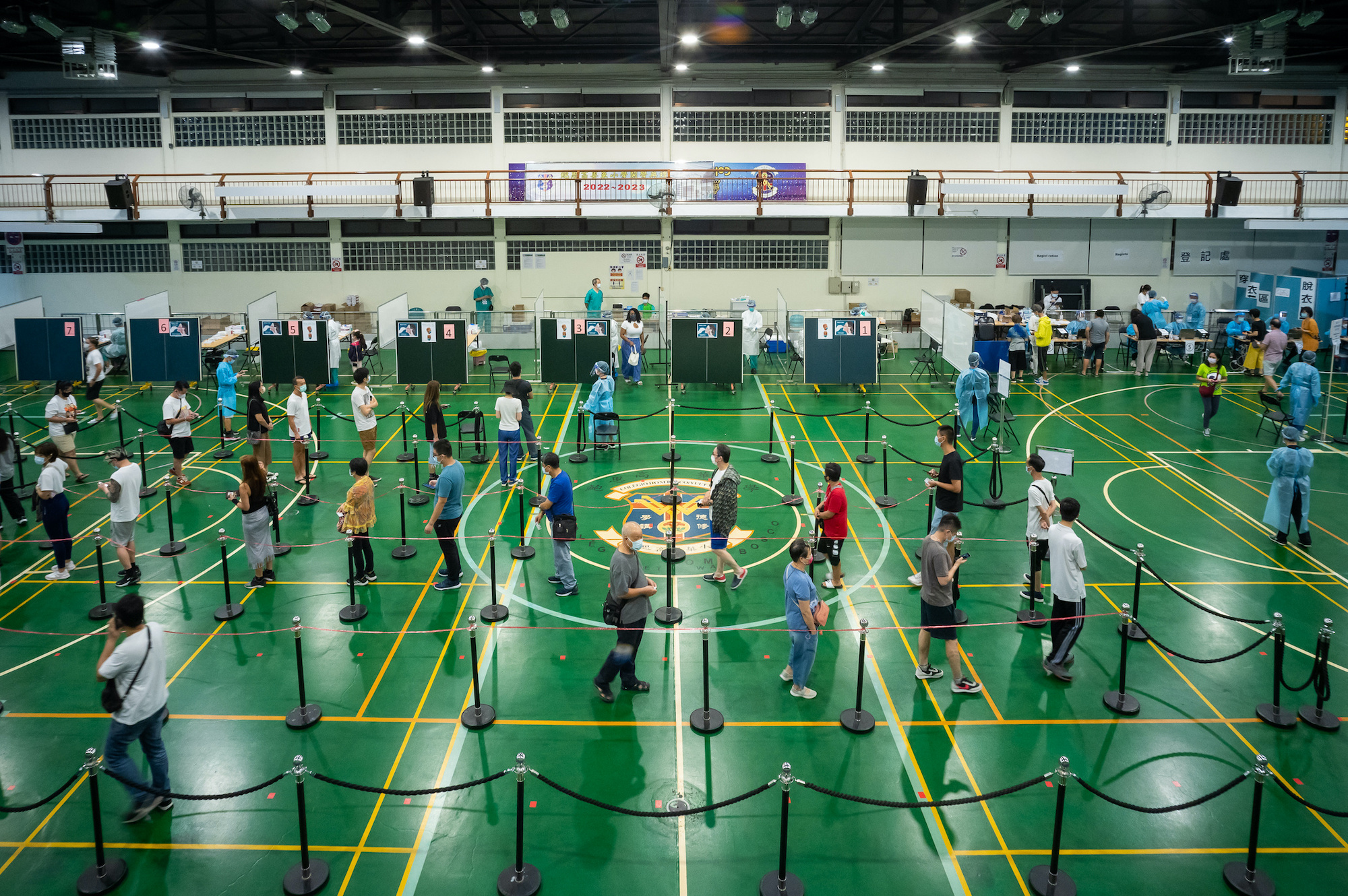 New anti-Covid-19 measures to be implemented after the current seven-day consolidation period – due to end at midnight on Friday – are set to be announced later this week.
The Health Bureau (SSM) said that the results of the government's upcoming citywide nucleic acid testing (NAT) drive, which will be carried out on Saturday and Sunday, will be a key factor for the government to assess and decide the city's Covid-19 measures for the foreseeable future.
Speaking at the daily Covid-19 briefing, Leong Iek Hou, who heads SSM's Communicable Disease Prevention and Control Division, noted that as no citywide NATs have been carried out since early this week, the government will only be able to confirm whether hidden Covid-19 cases have been cleared from the community after the tests at the weekend.
In another sign that the Omicrocn variant outbreak is waning, 78 more patients have been discharged from medical facilities after fully recovering and testing negative for the coronavirus, taking the total number of discharged Covid-19 patients to 1,065 since 18 June.
On Monday, only two new Covid-19 cases were registered, both of them in locked-down Red Code Zones or medical observation hotels.
Among current patients, 933 are women and 883 are men, ranging between three months and 100 years old; 702 patients are showing symptoms while the other 1,114 are asymptomatic.
Authorities say that 27 different clusters have been identified so far. Six people died during this outbreak. All were senior citizens, aged between 86 and 100 years old, suffering from chronic diseases.