Macao Health Code home address mix-up hampers Covid-19 fight
Macao Health Code home address mix-up hampers Covid-19 fight

Link copied
Residents who fail to register their true home address may face code turning red in case of lock-down; health chief appeals to everyone to keep up-to-date.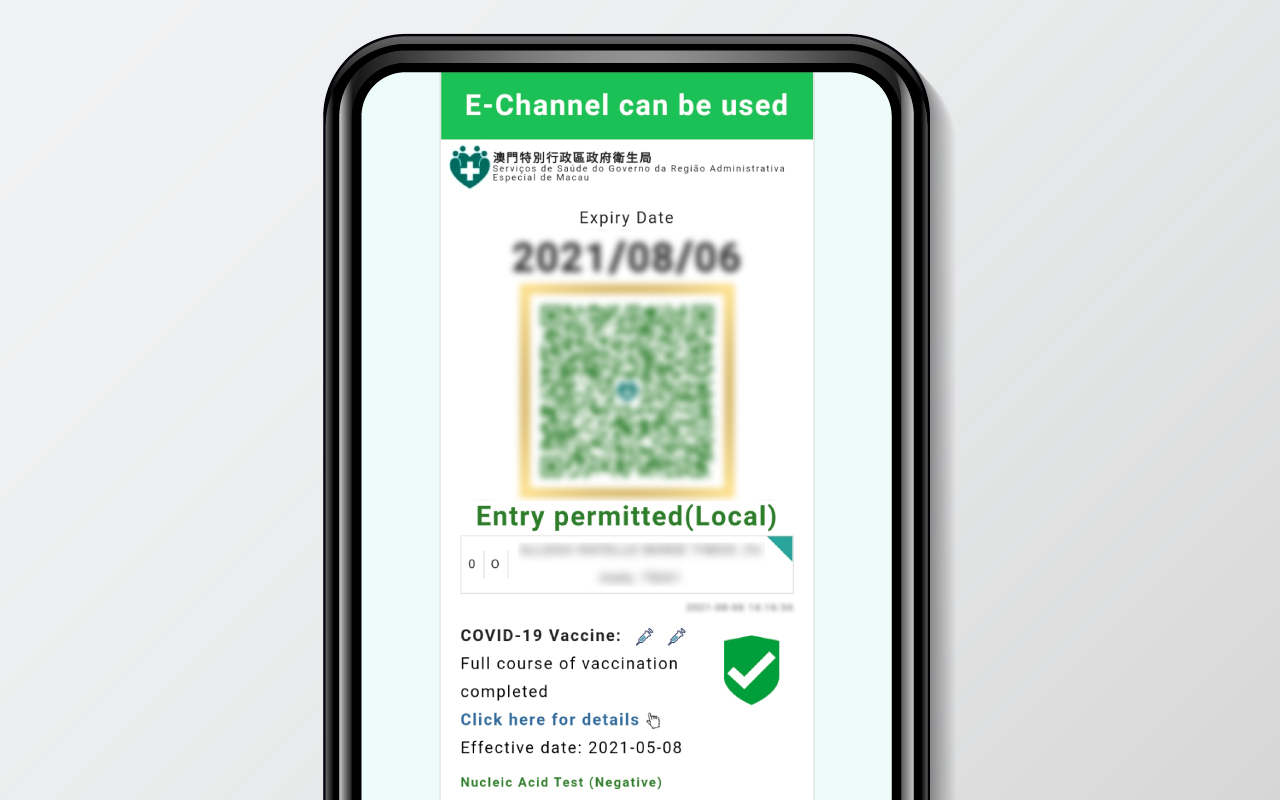 Residents who fail to update their home address on their Macao Health Code are hampering the fight against Covid-19.
Health workers were alerted to the issue while two areas in Macao were locked down earlier this month, according to Leong Iek Hou, the Health Bureau's (SSM) Control of Communicable Diseases and Surveillance of Diseases Department Coordinator. 
As a result, Leong said, some residents who had moved but not registered their new address had been constantly asking the authorities to cancel their red health code.
Leong urged residents to ensure that their home address on their Macao Health Code is always updated, indicating where they actually live.
Macao Health Code users must register their home address, which will enable the system to identify whether they live in a Covid-19 affected area when the SSM activates its community-based prevention and control measures.
When adding their home address, Macao Health Code users can choose to fill in the details themselves, or alternatively allow the SSM to obtain their address from the Identification Services Bureau (DSI).
Leong noted that failing to update one's home address on the Macao Health Code system had resulted in two scenarios. Firstly, some Macao Health Code users had filled in their previous home address on the system, while, secondly, some users had not updated their home address registered with the DSI. "Some of them had actually registered wrong addresses with the Identification Services Bureau," Leong said.
Consequently, Leong said, the residents who were not living in either of the two red code zones but had their health code colour turn red due to the wrong address issue "had repeatedly asked us to cancel their red code when we were intensively fighting Covid-19, which increased our burden".
Macao has not recorded a new local Covid-19 case for 16 consecutive days after the Delta variant family cluster was confirmed on 3 August, The Macau Post Daily reported.
In related news, Tai Wa Hou, a clinical director of the Conde de São Januário Hospital Centre, said that if the government launches outreach Covid-19 vaccination services for senior citizens in the future, inoculations for those in retirement homes would be carried out first, before the government would consider giving on-site jabs to those with reduced mobility in their homes in the next step, considering the SSM's limited human resources.