Hong Kong's new Covid-19 cases expected to exceed 50,000
Hong Kong's new Covid-19 cases expected to exceed 50,000

Link copied
City continues to battle virus amid staff shortages on public transport and food supply problems while some medical experts query the use of mass testing.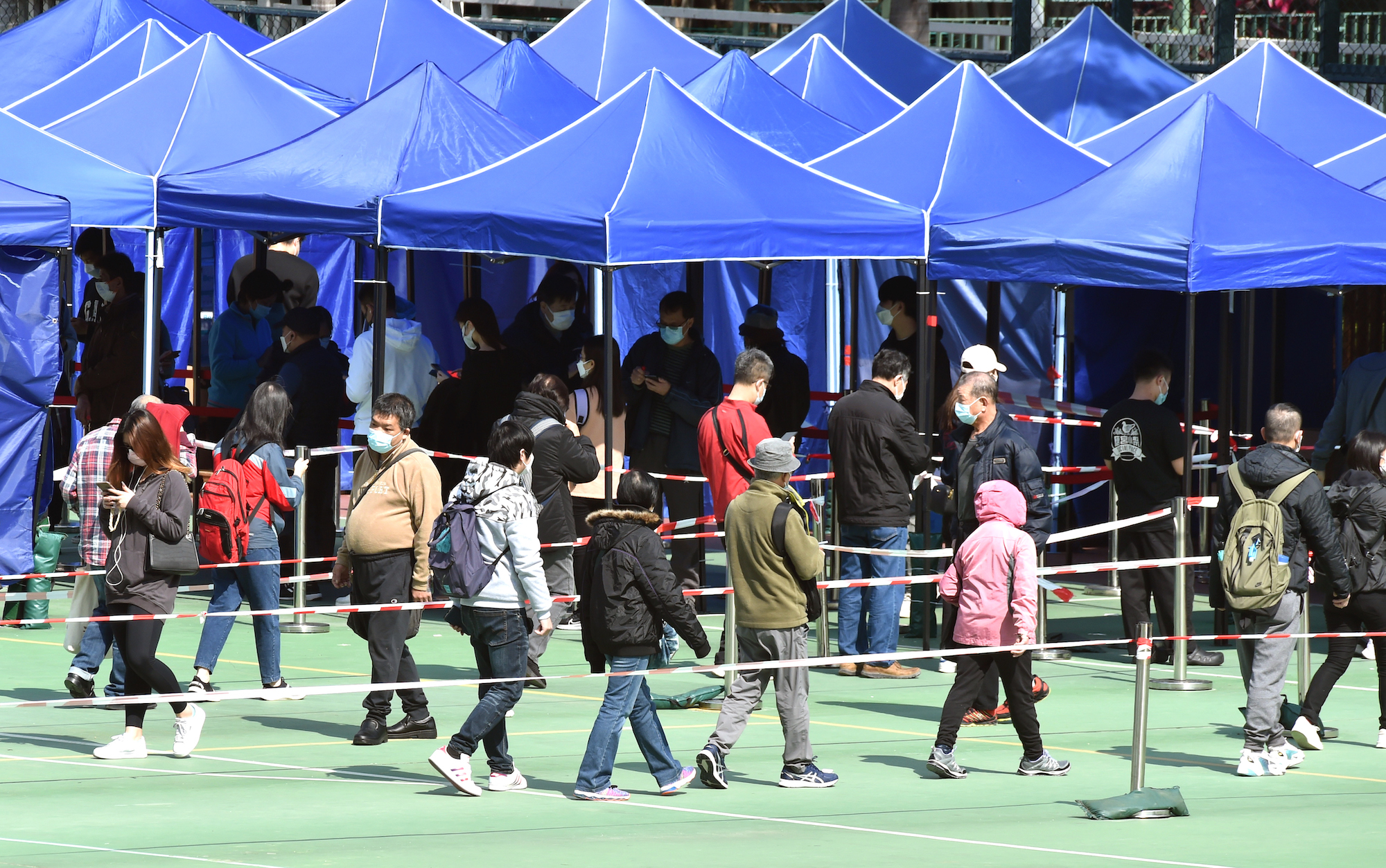 Hong Kong is set to witness another record high in its daily Covid-19 tally, with sources telling RTHK that the number of new infections on Wednesday will exceed 50,000.
The expected total marks a steep rise from around 32,000 cases on Tuesday.
Health officials said the government figures might not reflect the full picture, as many people who test positive in self-administered rapid antigen tests might not have alerted the authorities.
Authorities said the Omicron outbreak in the city was still severe, with the number of new infections doubling every two to three days.
Hong Kong is facing a number of problems, with shortages of foodstuffs, the prospect of mass testing later this month, and staff shortages on public transport, in particular the MTR, combining to add to the city's woes.
University of Hong Kong Professor Yuen Kwok-yung, a top infectious diseases expert, called on the city's private hospitals to do more to help fight the virus after weeks of public hospitals being inundated with Covid-19 patients, congesting wards and corridors in some facilities, and at times even spilling outside.
"It would be morally wrong to turn away patients from private hospitals and refer them to Hospital Authority [HA] hospitals, when the HA hospitals are flooded like a battlefield situation," he said, as reported by the South China Morning Post (SCMP).
As more protective gear has arrived from the mainland and new arrangements are being made to ship in fresh food, some medical experts have queried the point of the triple round of mass testing scheduled to assess the entire population before the beginning of April.
HKU Professor Ivan Hung Fan-ngai said mass testing was not useful at this stage, saying the outbreak would subside on its own as the share of the population with two doses of vaccine approached 95 per cent, and as mounting infections further built up immunity, SCMP reported.
As of Tuesday, 6 million people, or 89.3 per cent of the city's population aged 12 and up, had received at least one dose of a coronavirus vaccine. Civil service chief Patrick Nip Tak-kuen, who is overseeing the inoculation programme, said he believed the city leader's goal of vaccinating 90 per cent of the population would be achieved soon.
Hong Kong reported a record of 117 new deaths on Tuesday – mostly the elderly people.