Hong Kong government considers universal testing to combat 5th wave of infections
Hong Kong government considers universal testing to combat 5th wave of infections

Link copied
Chief executive previously rejected the idea but now says the campaign would be considered depending on the situation as new cases exceed 3,600 today.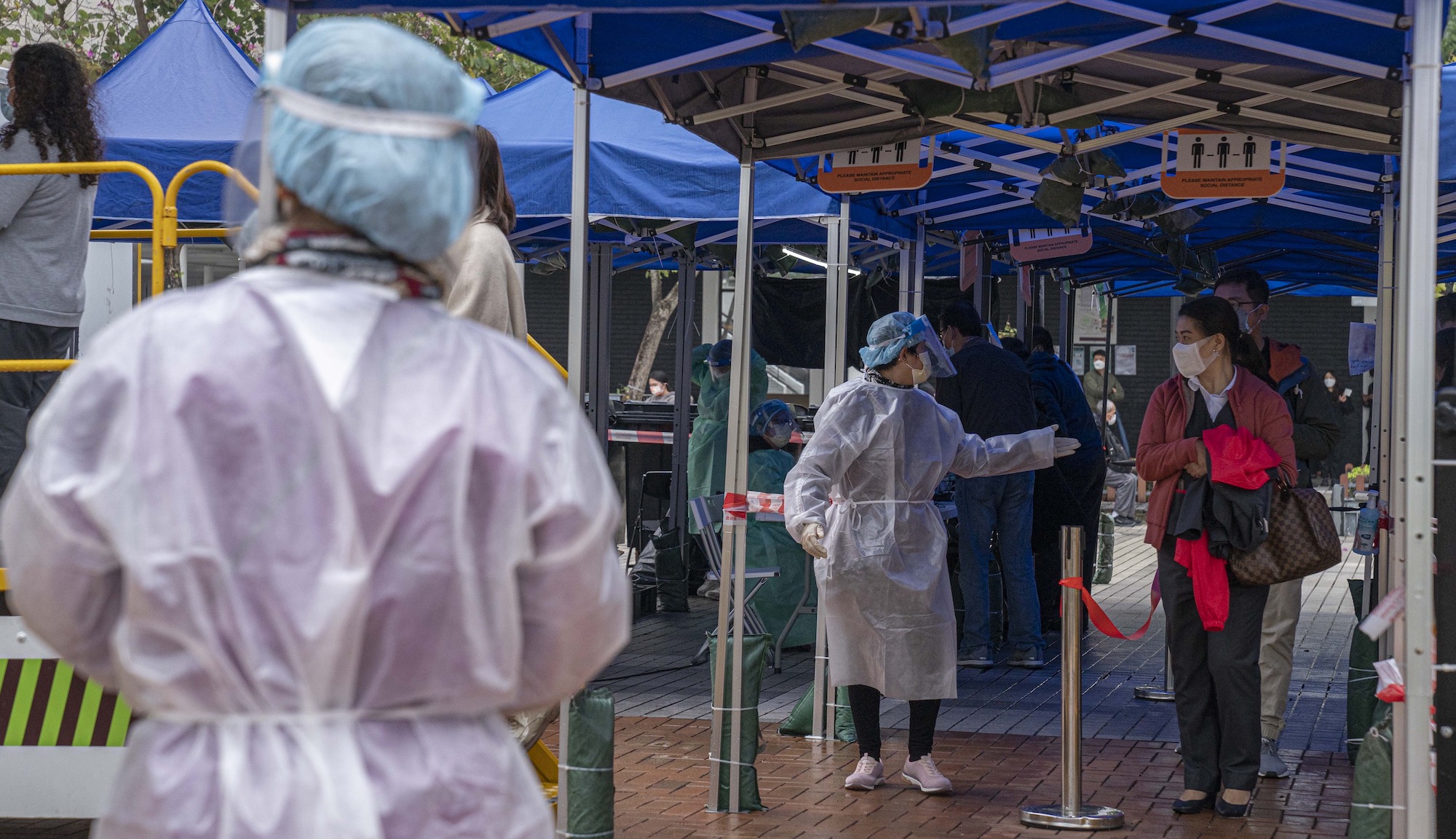 The Hong Kong government is considering universal Covid-19 screening to combat the explosive fifth wave, Chief Executive Carrie Lam acknowledged on Thursday.
According to South China Morning Post (SCMP), sources described the measure as a last resort to cut off transmission chains in the event other steps such as tighter social-distancing measures failed to flatten the infection curve.
Medical experts warned that testing would be "pointless" without also locking down the city at the same time.
"Officials were weighing whether to send the collected specimens over the border for processing samples for the sake of efficiency, a move that could fuel privacy concerns," SCMP reported today.
The Hong Kong chief executive said details of the proposed universal testing were still being ironed out.
"We are considering conducting a citywide universal test when we have this capacity," Lam said, after receiving a group of experts from mainland China at Shenzhen Bay border point.
Hong Kong's fifth wave continued to worsen on Thursday, with 6,116 new infections reported and about 6,300 people testing preliminary-positive, both record highs.
According to SCMP today, the number of new cases is over 3,600.
According to sources close to one of the five task forces newly set up to better coordinate the response to the escalating health crisis, officials were considering testing residents three times within a short span.
Should the campaign go ahead, screening could begin in the middle of next month so long as construction of a large makeshift hospital went smoothly, one insider said.
The government has already secured 3,000 units in three public housing blocks and about 20,000 hotel rooms for isolating Covid-19 patients. 
Along with the roughly 7,100 beds in the health care system, Hong Kong would then have about 21,000 isolation units. But the number might still be far from enough to meet the demand given the exponential growth of cases in the past week.
Lam previously rejected the idea of universal testing, pointing to difficulties in implementing a citywide lockdown, favouring instead mass testing in individual buildings.
Lam had also requested mainland China to send personnel to help carry out swab tests of residents.