Health workers conduct extra rounds of Barrier Gate Covid-19 tests
Health workers conduct extra rounds of Barrier Gate Covid-19 tests

Link copied
Frequent border crossers last weekend and shoppers who may have crossed paths with positive case from Tanzhou must test three times before Friday evening.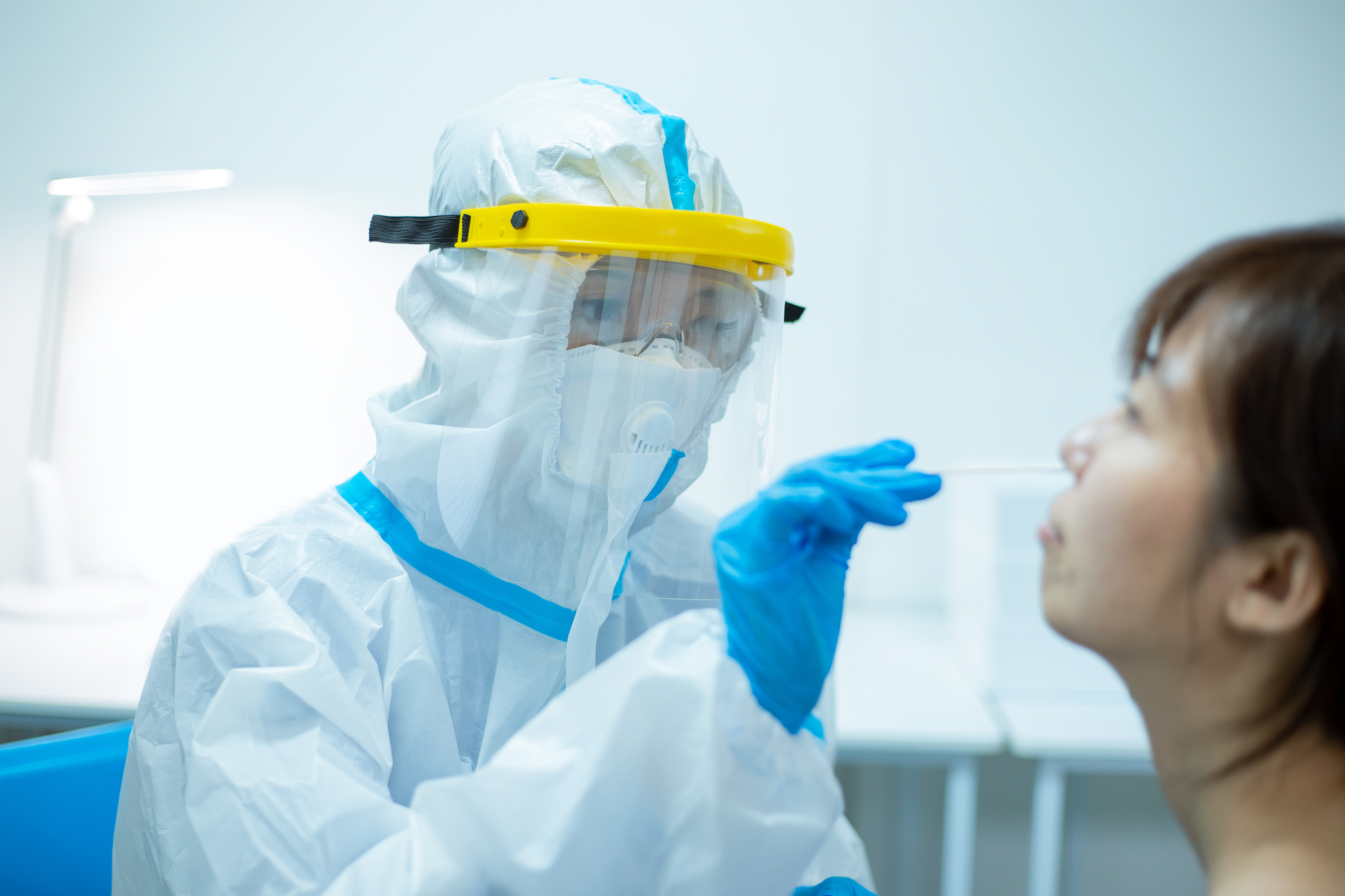 Following the mass testing of those living or working near the Barrier Gate Plaza, the Covid-19 testing drive is being extended to more groups of people, in the wake of the positive case of the woman living in Zhongshan city's Tanzhou town.
The new round of testing, which will end on Friday at 6 pm, targets two specific groups:
 – Anyone who crossed the Barrier Gate checkpoint more than four times on any one day between last Friday and Sunday. They must undergo a test every 24 hours between 6 pm yesterday to 6 pm on Friday.
 – Anyone who visited the same places as the 45-year-old Tanzhou woman at around the same time. They must also undergo three tests by Friday evening.
The government announced last night that all 7,103 people from the Barrier Gate area returned a negative result. The testing drive, which covered 13 residential blocks and ended at 12 pm yesterday, was launched at 5 pm on Monday after the government confirmed that the Tanzhou woman had visited a number of shops in the neighbourhood since last week.
The Zhongshan health authorities confirmed the 45-year-old woman's asymptomatic Covid-19 case on Monday morning.
While Tanzhou town is in Zhongshan city, it neighbours Zhuhai and only lies some 10 kilometres northwest of Macao. Tanzhou is much closer to central Zhuhai than central Zhongshan city.
The Novel Coronavirus Response and Coordination Centre announced that in addition to the two groups subject to mandatory testing, the government is also urging anyone who crossed the Barrier Gate checkpoint between Friday and Sunday to undergo a one-off test between yesterday and tomorrow.
According to the centre, affected people can choose to book a free test or a paid test. However, the negative result of the free test will not be displayed on the Macao Health Code, meaning that it cannot be used for crossing the checkpoints.
The centre said that anyone in the two groups failing to undergo each of the three required tests before the required schedule will have their Macao Health Code turn yellow six hours afterwards. 
The centre said that those whose health code has become yellow will only have it return to green after having the required test and it comes up with a negative result.
Those with a yellow code are barred from entering certain premises and facilities, such as government offices in Macao. They are also barred from taking public transport and crossing Macao's border checkpoints, The Macau Post Daily reported.