Government locks down possible infected areas
Government locks down possible infected areas

Link copied
Health workers move swiftly to contain virus, targeting Edifício Palácio on Avenida de Horta e Costa and Edifício Tak Lei on Rua da Palmeira.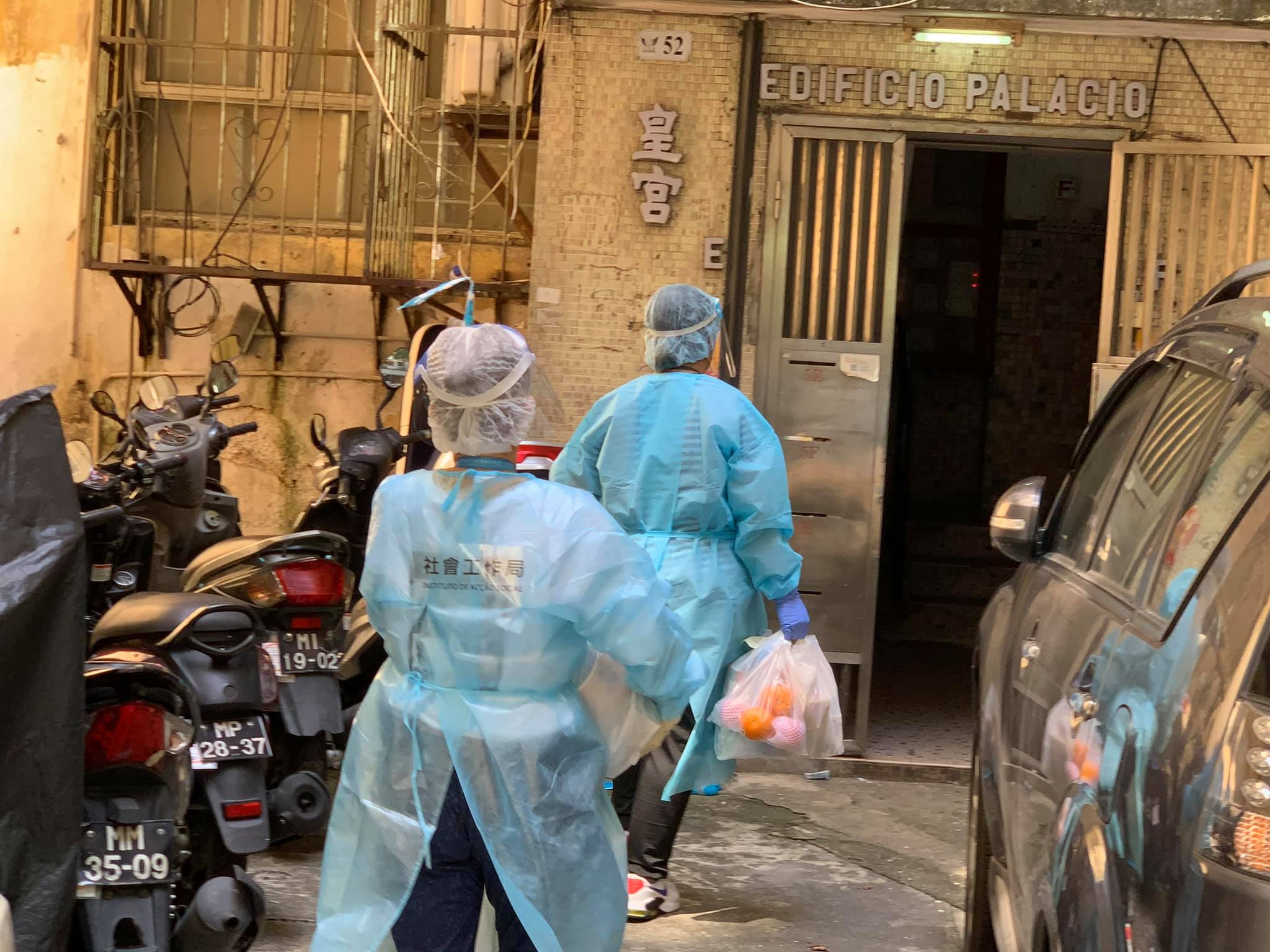 *Updated as of 6:00 pm on 25 September 2021
Health workers have locked down a number of buildings in the Patane Area, in Porto Interior, and on Avenida Horta e Costa where Covid-19 carriers live, following the confirmation of Macao's 66th case of novel coronavirus. In the afternoon of 25 September, All NAT results of those living in these two areas have been confirmed negative for Covid-19.
And in a repetition of August's mass testing, the government has decreed a State of Immediate Prevention and ordered tests to be carried out on the entire population of Macao to prevent the spread of the virus.
The Novel Coronavirus Response and Coordination Centre reported that following today's diagnosis of the 66th confirmed case – a 32-year-old security guard –  urgent containment, management and control measures had been implemented in the area where the individual lives.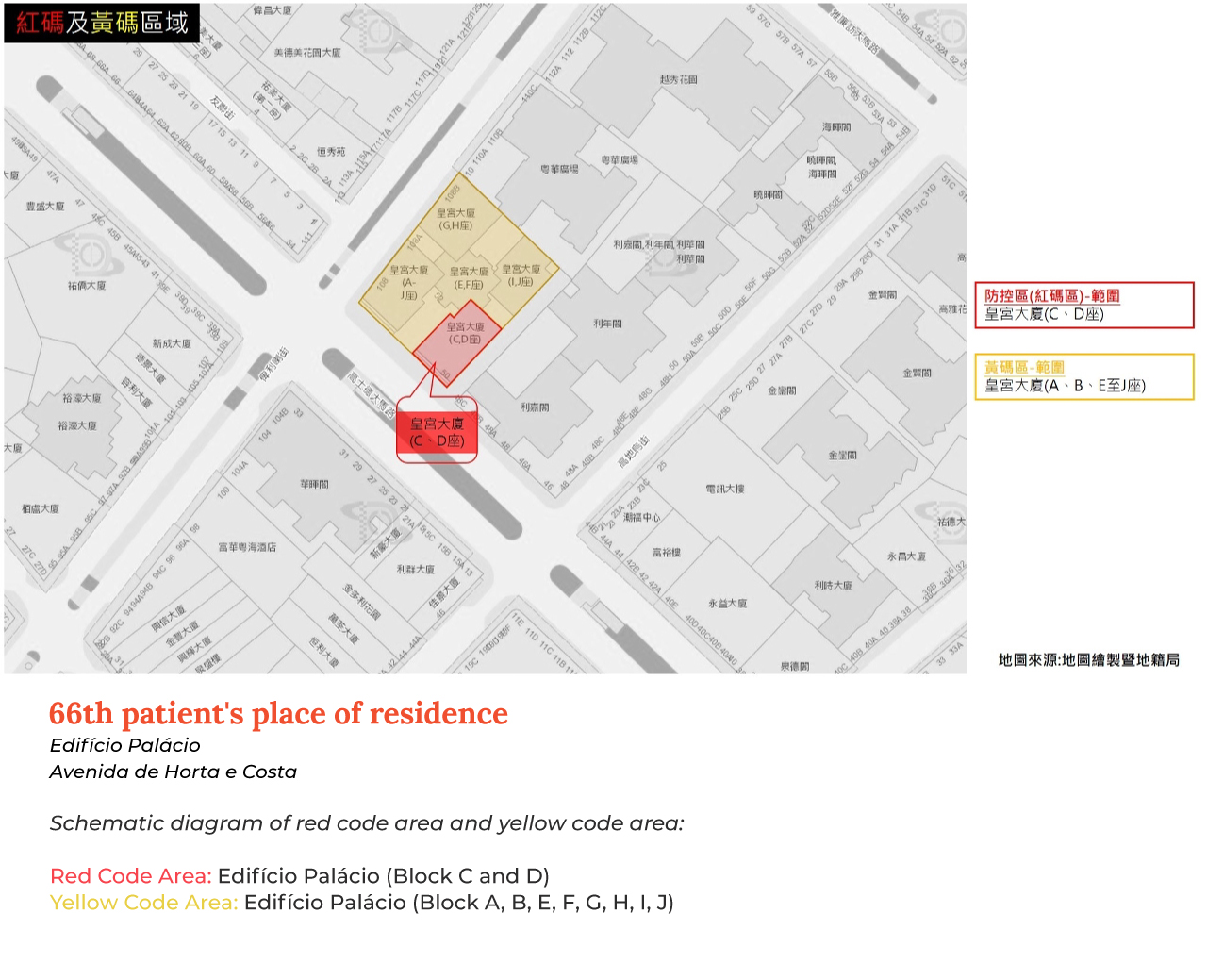 As the patient lives at Avenida de Horta e Costa, Edifício Palácio, the health authorities classified Block C and D of the building as prevention and control areas and locked down the area.
Containment measures were implemented and nucleic acid tests were carried out on site, which will be repeated at intervals of one, three and five days.
During lockdown, all individuals residing there are prohibited from leaving, with the exception of epidemic prevention workers.
Individuals from the affected areas can only collect materials and consumables allocated at specific locations, in order to reduce travel as much as possible.
Affected individuals will undergo isolation medical observation on site or be referred to an appropriate location for centrally managed medical observation.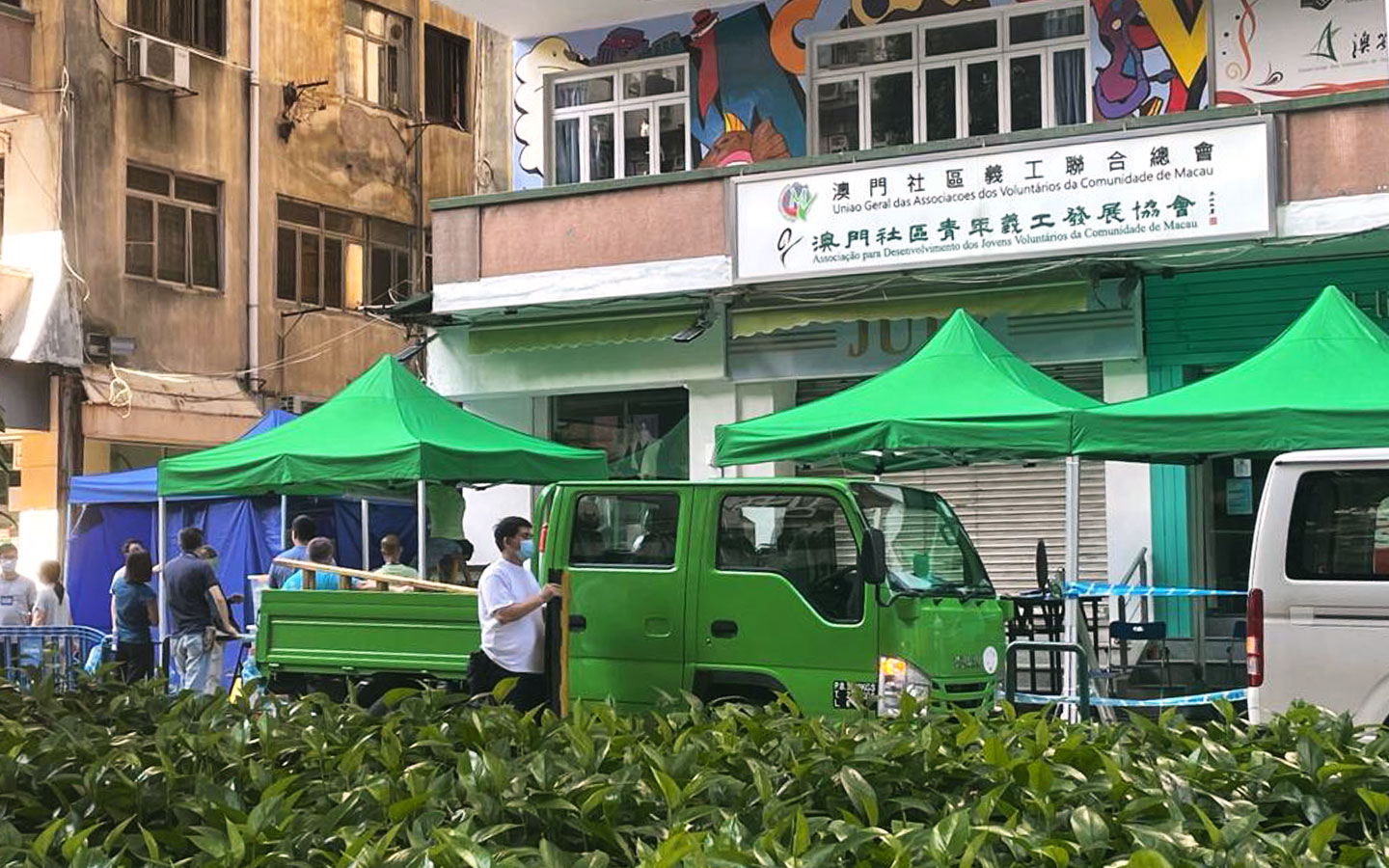 The health authorities declared buildings next to Edifício Palácio as a yellow zone.
Individuals from this area will undergo nucleic acid testing on site and are prohibited from leaving Macao and must be supervised for at least 14 days.
The Novel Coronavirus Response and Coordination Centre also announced that following the 65th diagnosed case, on Friday, special prevention and control measures were established at Rua da Palmeira nº 31, Edf. Tak Lei in the Patane area.
Edifício Tak Lei and Edifício Veng Hoi buildings and number 35 on Rua da Palmeira were locked down.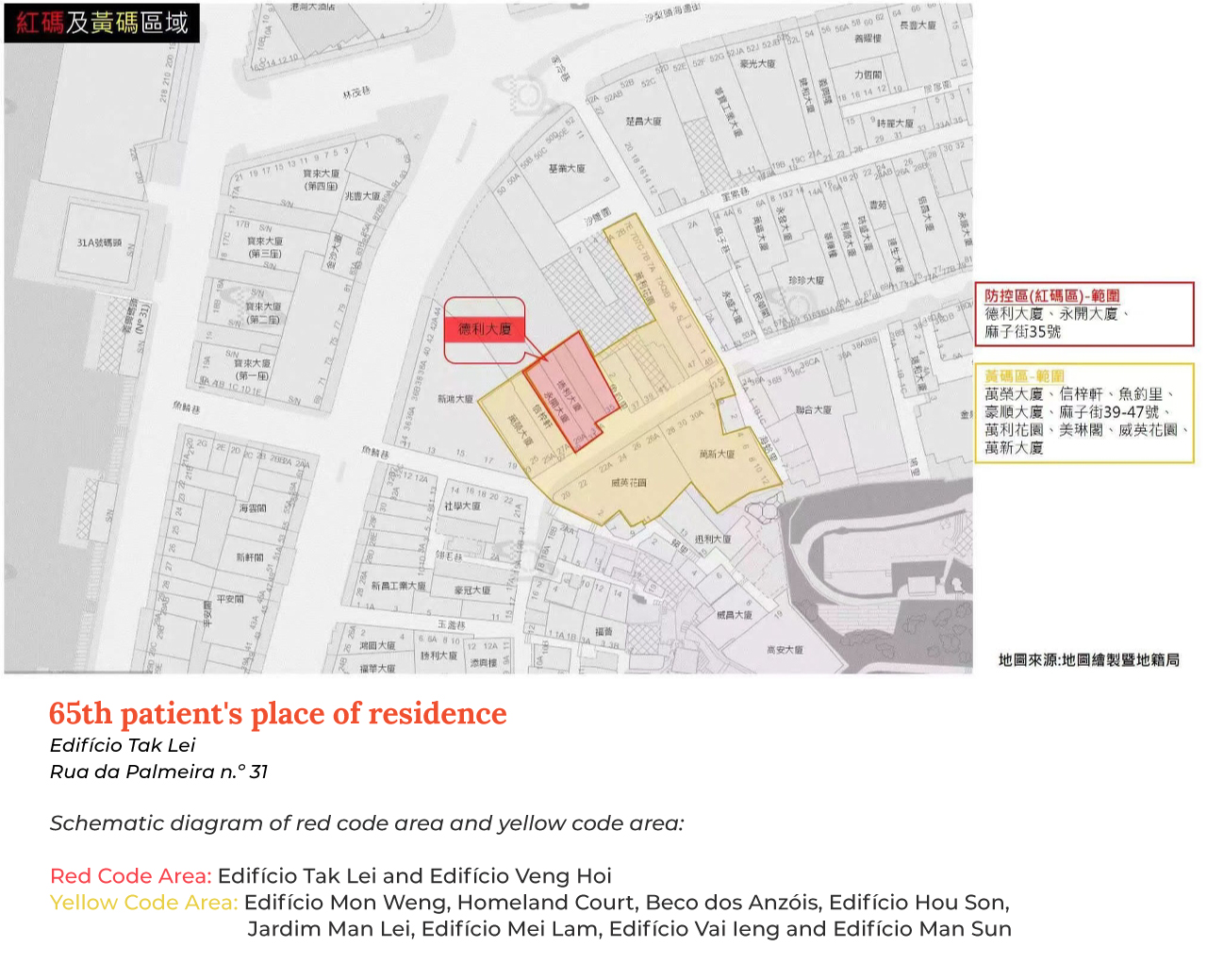 In these areas, management and control measures were implemented and the isolation code red was implemented in addition to on-site nucleic acid tests, to be repeated at intervals of one, three and five days.
Control measures were also adopted in neighbouring buildings (Rua da Palmeira nº39-n.47: Edifício Mon Weng, Homeland Court, Beco dos Anzóis, Edifício Hou Son, Jardim Man Lei, Edifício Mei Lam, Edifício Vai Ieng and Edifício Man Sun) which are located near the residence building of case 65.
Individuals in this area will undergo on-site nucleic acid testing.
As a result of security measures, museums and other public entertainment venues were closed.