Chief Executive Ho Iat Seng says government considering reducing quarantine to 7-10 days
Chief Executive Ho Iat Seng says government considering reducing quarantine to 7-10 days

Link copied
Extra seven days of self-observation will remain in place if plan goes ahead; quarantine reduction could be implemented this summer if nation's pandemic situation improves.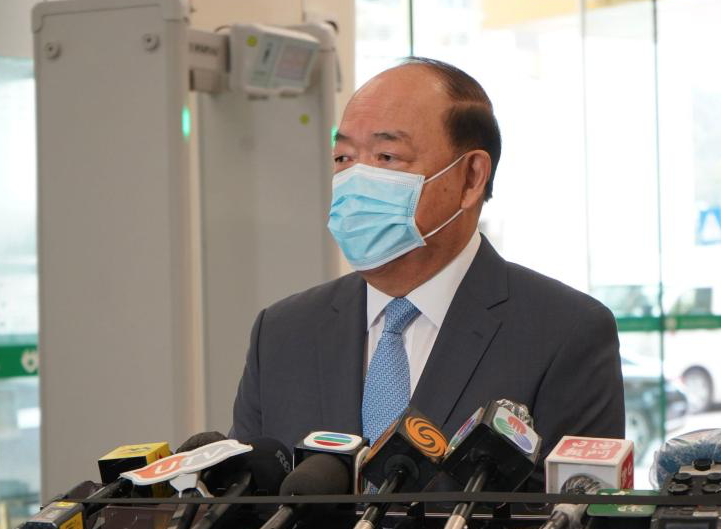 Chief Executive Ho Iat Seng said today that the Macao government is considering  reducing the city's compulsory Covid-19 quarantine for overseas travellers from the current 14 days to 10 – or a further reduction to seven days – this summer, with the extra seven days of self-observation still in place if the plan goes ahead. 
Speaking on the sidelines of the opening ceremony of Coloane's new Seac Pai Van Health and Social Services Building this morning, Ho stressed that the plan would only take place if China's pandemic situation improves, depending also on the success rate of similar policies that have recently been put in place across some mainland Chinese cities. 
According to Ho, four cities in mainland China have since May already implemented the "10+7" epidemic prevention measures – 10 days of medical observation in a quarantine hotel, followed by seven days of self-isolation at home. 
Ho stressed that, if all goes as planned, Macao's reduced quarantine period could take place during this year's summer holidays, TDM reported. 
There is currently no plan to further relax border restrictions between Macao and Zhuhai as the nucleic acid test's validity has recently been extended to seven days, said Ho.