All 18 Covid-19 vaccination facilities suspended
All 18 Covid-19 vaccination facilities suspended

Link copied
Health Bureau once again adopts changes to medical care as city embarks on third round of mass nucleic acid testing.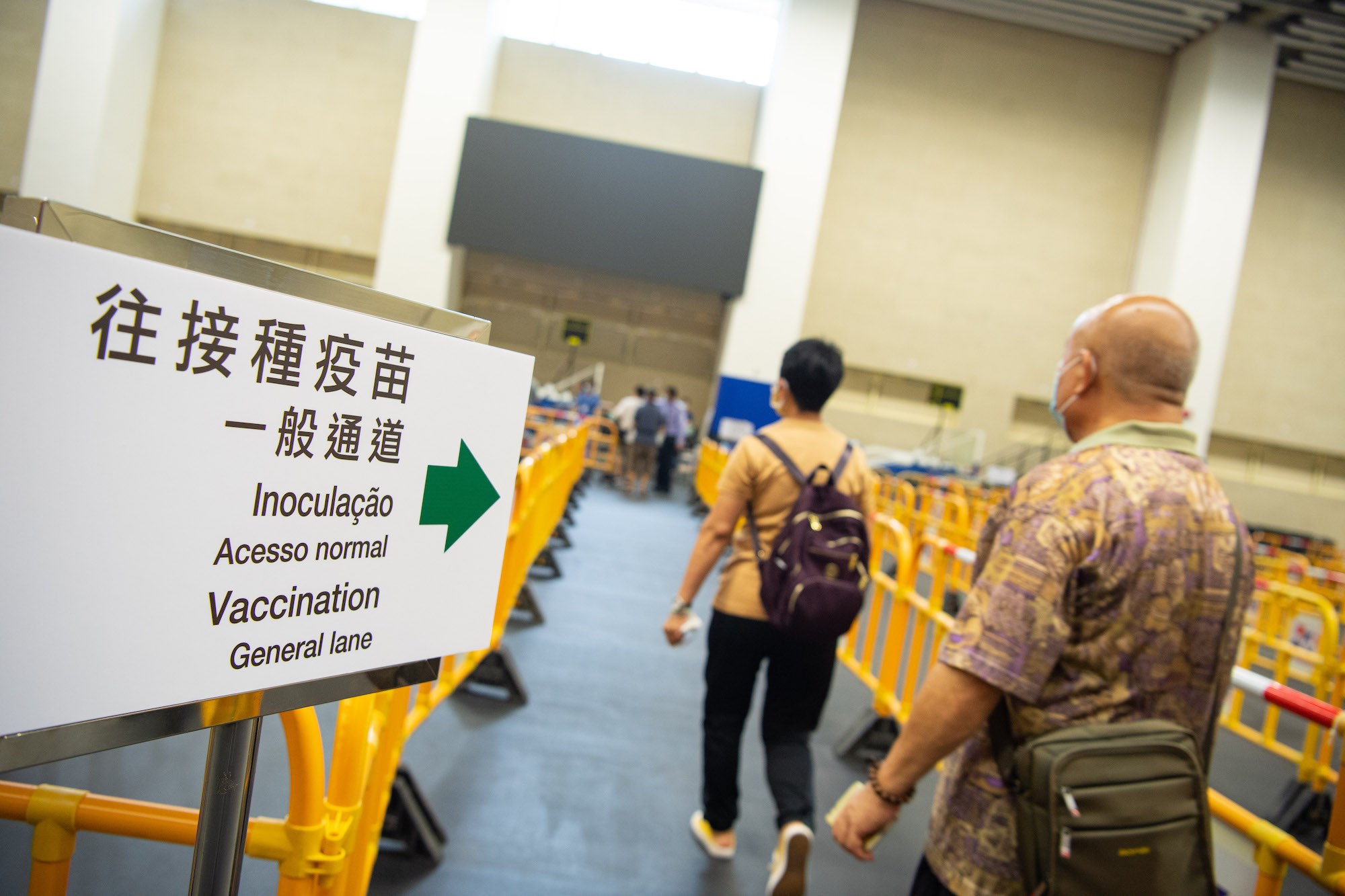 With the population taking a third round of nucleic acid tests between now and Thursday, the emergency department of Conde de São Januário Hospital Centre – including the emergency station of outlying islands – haematology-oncology day hospital, specialist outpatient pharmacy, inpatient and hemodialysis services will function as usual.
However peritoneal dialysis services, in-hospital vaccination, vaccination stations in the theatre, non-emergency elective surgery, specialist outpatient services – including specialist outpatient clinics – imaging departments, clinical pathology and internal medicine endoscopy rooms and urology day clinics, and outpatient rehabilitation services will be suspended from 5 October, resuming from 8 October.
Those who fail to come to see a doctor or receive treatment services are affected by the appointment time will be notified of the new follow-up date by phone calls from various departments of the specialist outpatient clinic within 7 working days. As for those affected by blood tests in the clinical pathology department, it will be available to all people on the first Saturday after the mass NAT. If an emergency examination is required due to illness, the blood will be drawn on the first working day after the mass NAT. If you have any enquiries, please call 8390 6000.
Conde de São Januário Hospital Centre will continue to suspend all visits until further notice. If there are special circumstances, they will be dealt with according to actual needs. If you have any queries, please call the hotline 8390 6000 or 8390 3600.
All health centres and stations will be suspended from 5 to 7 October for outpatient services, Covid-19 vaccinations, influenza vaccination services and civil service medical examination centres.
Citizens who are outpatients will be notified of new outpatient arrangements. In addition, all health centres and stations will only provide emergency care and insulin injection services from 9 am to 1 pm.
During this period, all 18 Covid-19 vaccination stations in Macao will also temporarily suspend vaccination services until further notice.