Sands China's latest project aims to encourage local entrepreneurs
Sands China's latest project aims to encourage local entrepreneurs

Link copied
The goal of the Sands Resorts Incubation Centre is to give budding tech wizards a chance to try out their ideas in the real-world setting of a Sands property.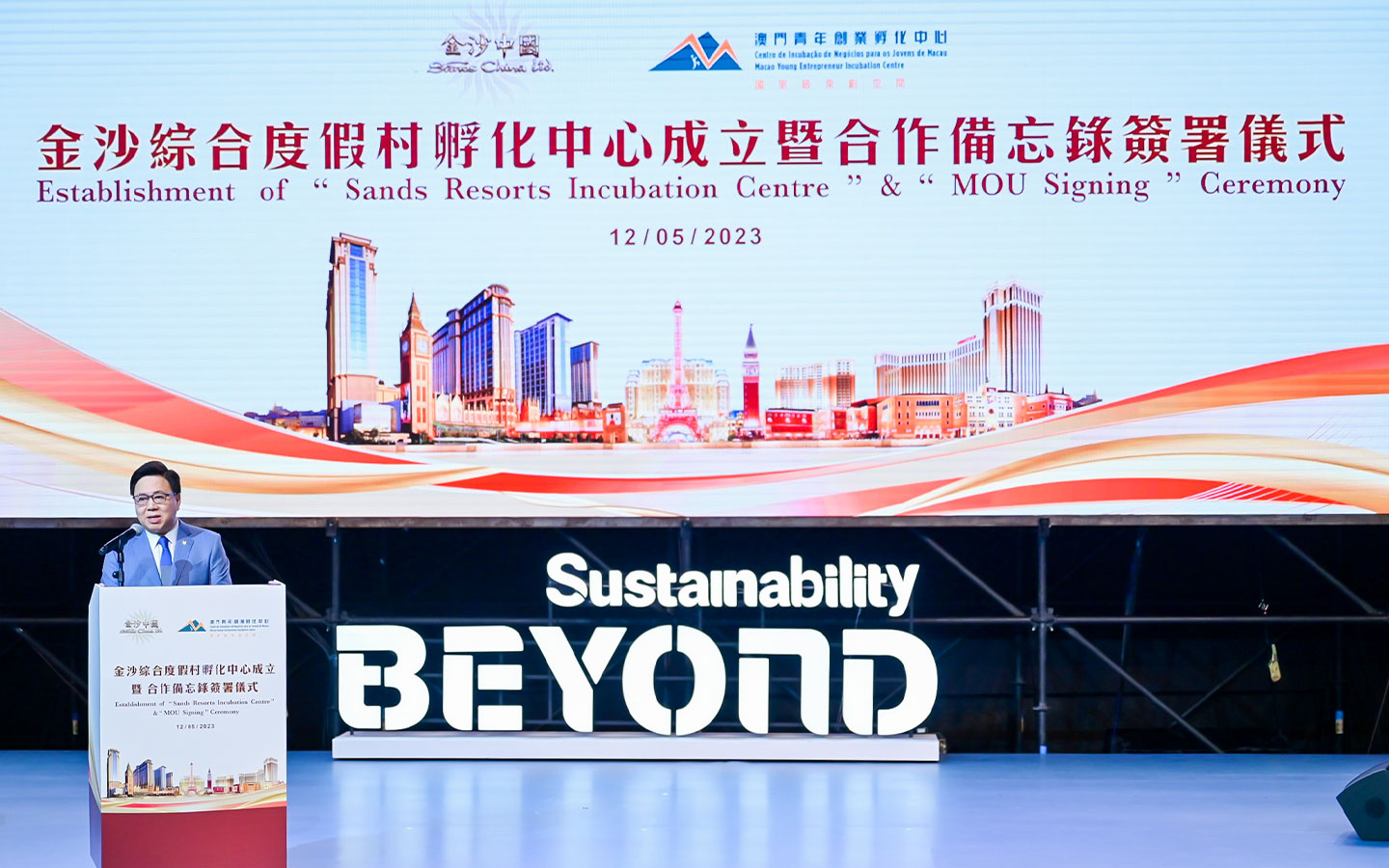 Sands China has launched a new initiative designed to encourage technological innovation among local startups and entrepreneurs.
The Sands Resorts Incubation Centre, unveiled today at BEYOND Expo 2023, aims to identify promising tech products and services and allow their creators to refine and develop them at Sands' Macao properties. The goal, Sands said in a press release, is to turn "conceptual ideas into commercially viable offerings".
The gaming concessionaire says it will partner in the project with Parafuturo de Macau Investment and Development (PFM), the company created by the government in 2015 to support local entrepreneurs.
Dr. Wilfred Wong, president of Sands China, said the Sands Resorts Incubation Centre was "in keeping with the Macao SAR government's initiative to spearhead technology-driven smart tourism and foster the growth of new technology". He pledged that it would "promote the transformation of scientific research accomplishments in Macao".
[See more: Top industry figure backs calls for diversification]
Lam Ka Wai, PFM's executive director said "We firmly believe that this collaboration will bring more opportunities and advantages for our young entrepreneurs".
He added that "the cooperation with Sands will be a long-lasting one" and said "by collaborating with Sands, we hope to attract more young people who want to start their business in Macao, especially those focusing on the tech side". 
The two parties will also cooperate on the 2023 Macau Youth Innovation and Entrepreneurship Competition and establish a Sands Best Application Value Award.
Sands will offer coaching, training and the chance to become a Sands supplier to competition participants.
—With reporting by Almond Li