New 90 Covid-19 infections in Hong Kong
New 90 Covid-19 infections in Hong Kong

Link copied
Hong Kong is facing 90 new Covid-19 infections on Thursday, according to medical sources.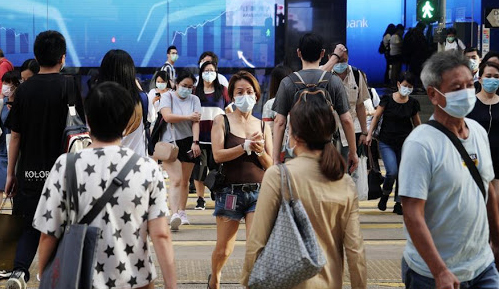 Hong Kong is facing 90 new COVID-19 infections on Thursday, according to a medical source quoted today by the South China Morning Post.
As of Wednesday, the Hong Kong's confirmed number of infections stood at 3,754, with 43 deaths.
The new cases are announced as a leading infectious disease expert called for large-scale testing of domestic helpers living in boarding houses, warning the city must act fast to avoid a similar outbreak to the one that swept through Singapore.
University of Hong Kong microbiologist Dr Ho Pak-leung, a frequent advocate of tough anti-pandemic measures, said an urgent response was required after a helper looking for a job, who shared accommodation provided by agents with 32 others, was confirmed to be infected.
As the government races to locate all the at-risk helpers who have started living with their employers, Ho suggested testing all domestic helpers staying in agents' accommodation.
Ho estimated there were around 7,000 helpers living in agents' accommodation in Hong Kong.
"The virus won't wait for you, and the government needs to do it fast to avoid an outbreak in this type of accommodation, like the situation in Singapore before," he said on a radio programme.
(South China Morning Post/Macau News)