More than 200 construction workers march to Liaison Office to demand payment for quarantine fee
More than 200 construction workers march to Liaison Office to demand payment for quarantine fee

Link copied
Charges for seven days' compulsory hotel quarantine greater than one month's wages, but employer declines to foot the bill; 100 police mobilised to contain demonstrators.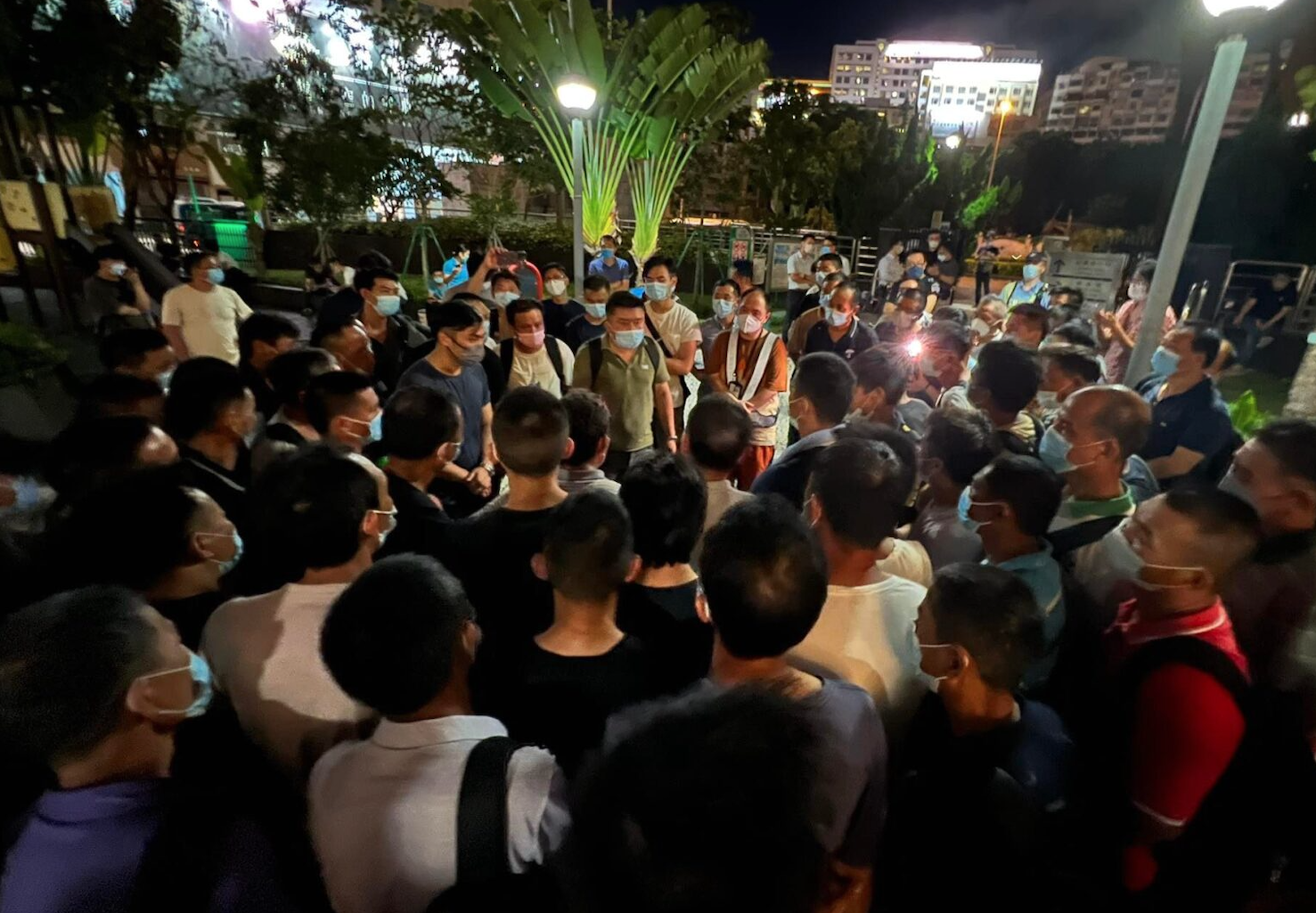 Police yesterday halted a demonstration by more than 200 construction workers who were marching to the Liaison Office to demand that their employers pay their quarantine fees upon their return to mainland China.
After being stopped near Oriental Arch, about 100 people gathered in Ho Yin Park opposite the Liaison Office of the Central People's Government, watched over by 100 police officers.
Workers said that their site managers had fired more than 200 staff, but since anyone entering Zhuhai from Macao must be quarantined, and the cost of seven-day quarantine is greater than one month's salary, they wanted their employer to pay the relevant quarantine fee.
The Labour Bureau said that it was concerned about the incident, and immediately dispatched staff to the scene. However, the Employment Law stipulates that the segregation fee is not an obligation of the employer, and the relevant legal provisions were explained to the employees.
The Labour Bureau called on employees to express their demands rationally, and due to the current epidemic situation, said people should avoid gatherings to prevent the risk of virus spread. The bureau said it would continue to follow up on the incident, and maintain close contact with both employers and employees to coordinate and solve problems rationally.