Legend Palace Hotel opened doors on Monday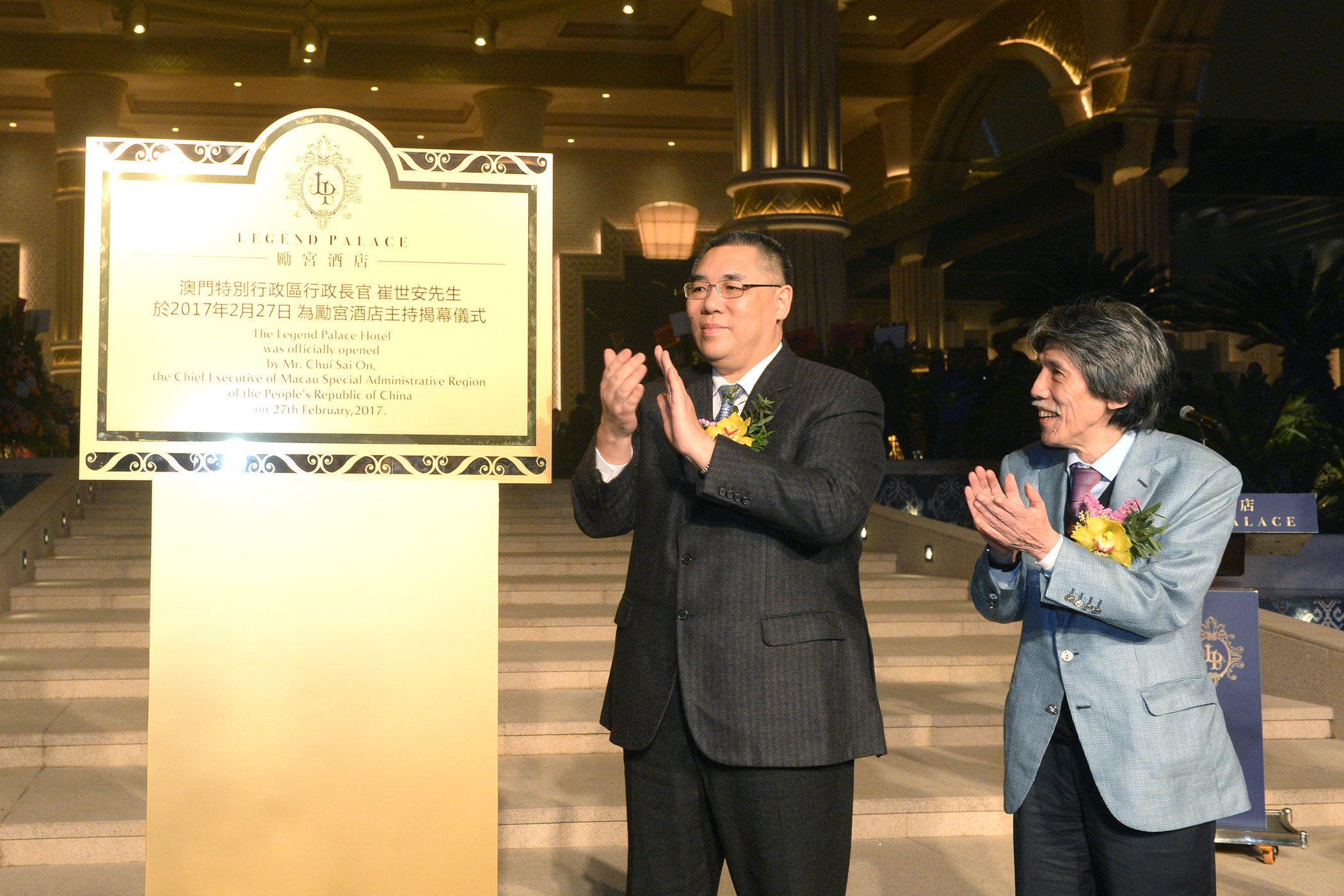 The Legend Palace Hotel, the latest addition to the portfolio of Macau Legend Development Limited (MLD), opened on Monday with 66 gaming tables.
The CEO of the company, David Chow, mentioned during the inauguration speech that the new resort hopes to "actively support the efforts of the Macau SAR government to build a World Tourism and Leisure Center and to promote diversified tourism in Macau."
Chow also noted that this is not the only achievement of the company in terms of the government's stated goal. 
"In addition to the new hotel we shall continue to strengthen the facilities of the marina to fully implement the Free Yacht Travel Scheme," he said. 
Besides the promised dinosaur museum, Chow also pledged to further increase the non-gaming elements by building an opera house and a convention center, among other projects, "with the aim to foster innovation."
Another of the novelties presented for the newly- inaugurated project involves the promotion of local small and medium-sized enterprises (SMEs), with Chow announcing that he will extend an "unprecedented favorable offer to more than 20 retail shops in order to facilitate their entry into the shopping arcades of the new hotel and to support the local SMEs [going] through this economic adjustment period."
With the 223-room Monte Carlo-inspired project, MLD also proposes to ease tourist congestion in the city center by attracting them to other locations. 
"[We are] creating a new leisure area in ZAPE relieving in this way some of the pressure felt in the city center and balancing the diversified development of the peninsula," said Chow.
The Legend Palace represents the opening of "a new casino" in Macau, noted Chow.
For the time being the venue has a total 66 gaming tables, of which 15 are new-to-market tables, granted by the government. Nevertheless, Chow promised to "strive to apply for more tables," in order to "cope with upcoming development needs," noting that the large majority of these gaming tables (55) are geared towards "mass market" players with only a small amount dedicated to the "premium" or VIP segment.
Chow took the opportunity to highlight the achievements of MDL, noting that The Legend Palace is the second new hotel completed in a three-year period, adding to the renovation works under progress at the Macau Fisherman's Wharf and the projects in Praia (Cape Verde) and in Savannakhet, Laos where MDL last year acquired the Savan Vegas hotel and entertainment complex. These projects, according to Chow, will also be potential platforms for Macau professionals and SMEs to enter the international market.
The ceremony was officiated by the Chief Executive, Chui Sai On. It was also attended by many other top officials and lawmakers.
(Macau Post / Macau Daily Times)