Macao making progress against Covid-19, planning to buy Omicron vaccine once fully tested
Macao making progress against Covid-19, planning to buy Omicron vaccine once fully tested

Link copied
One out of 391 cases affected with a bad case of pneumonia; 33-hour mass testing until 6 pm tomorrow, no NAT without prior rapid antigen test result.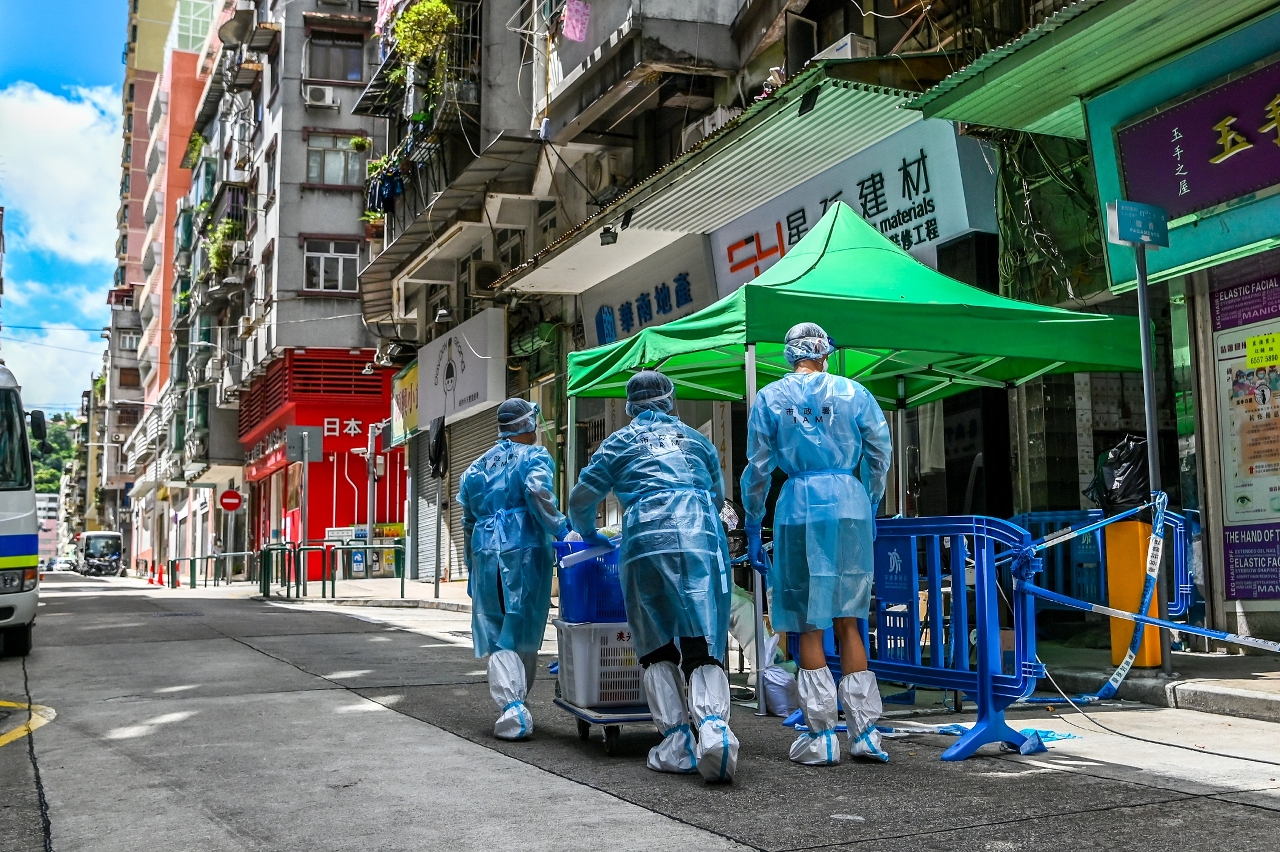 As Monday evening drew to a close, Macao had struggled through another day of mass-testing. As of 5 pm today, Covid-19 cases stood at 391 and the total number of people in quarantine stood at 4,521. More than half-a-million rapid antigen tests (RAT) had been uploaded with twenty confirmed cases discovered as a result.
Macao's Novel Coronavirus Response and Coordination Centre head Leong Iek Hou said their discovery was a positive development as it meant cases were being tracked down within the community. She added that while the Omicron vaccine is still undergoing testing, once it is approved Macao would certainly buy sufficient doses.
She said the recent outbreak was being brought under control and the fight against Covid-19 was a success. So far, the Health Bureau has pinned down 10 Covid-19 clusters in Macao, eight of which are related. As of 12 am 27 June, the city recorded 357 cases of which 211 were females and 146 were males. 
Patients ranged from an eight-month-old baby to an 89-year-old; 88 cases were symptomatic while the rest were asymptomatic. One triple-jabbed (with the inactivated vaccine) 60-year-old woman is reported to be in serious condition with pneumonia. There are currently 3,000 people in nursing homes in Macao but none have succumbed to the virus as yet.
More than 6,000 Macao residents are either locked down or living in a high alert area, with 2,641 confined to the city's 13 Red Code zones and 3,732 in the city's 51 Yellow Code zones.
In related news, visitors to Macao have dwindled to a trickle, with only 1,700 arrivals and departures recorded yesterday. 
The city's third mass-testing will continue through the night and is due to end at 6 pm on Tuesday. All individuals are required to undergo a rapid antigen test before heading to the city's 61 testing stations; those who do not know how to upload their results on the RAT platform can take photos of their kit and show staff at testing stations. RAT kits are being sold in the city's pharmacies for between MOP 10 and MOP 50, according to where they were manufactured.