Government issues new mask guidelines
Government issues new mask guidelines

Link copied
While masks are now simply "recommended" in most cases, transport operators and venue managers are empowered to require you to put one on if they feel it necessary.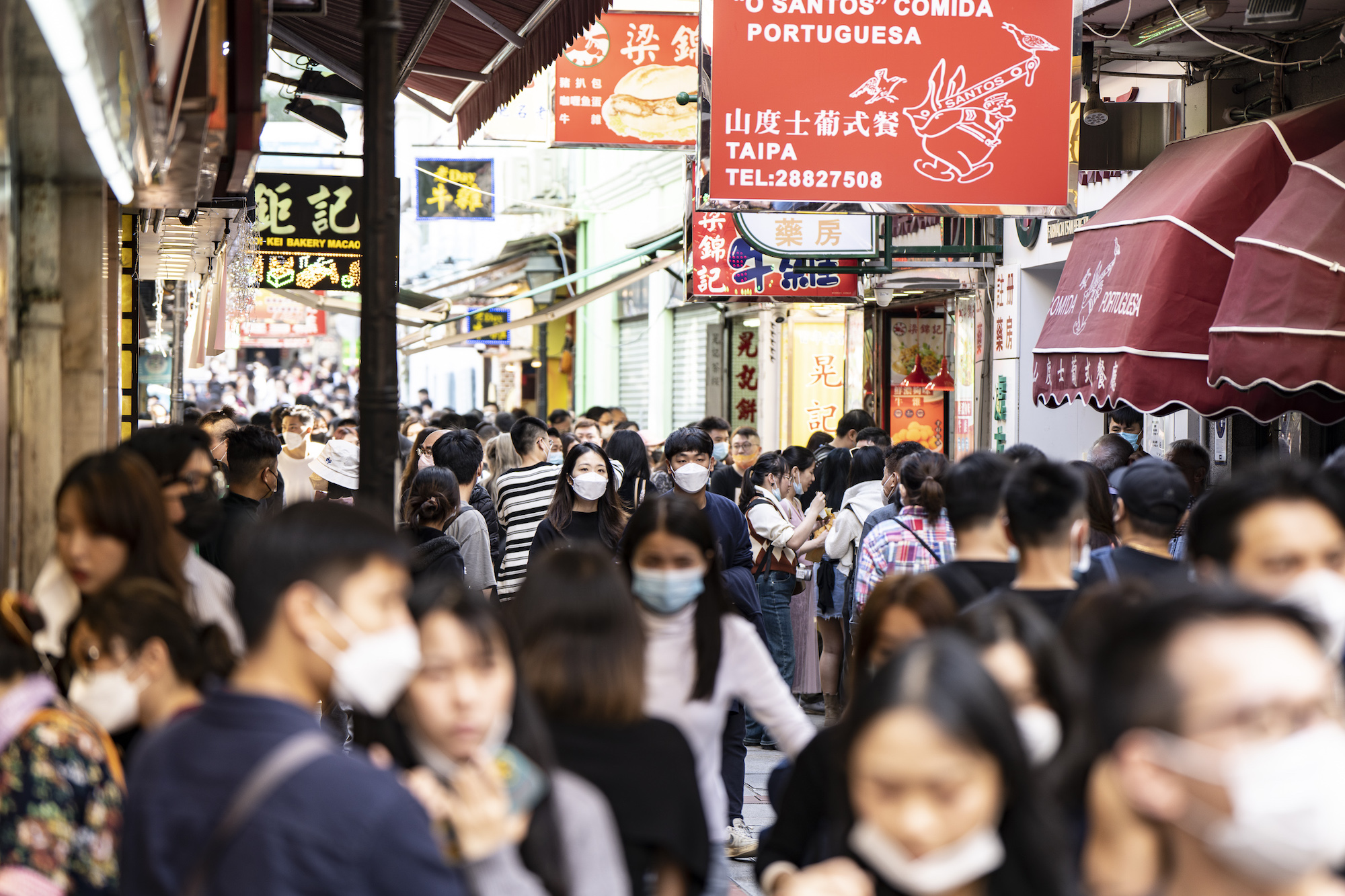 Local authorities have amended their guidelines for wearing masks, amid what appears to be a major outbreak of respiratory disease. 
According to a report in the Chinese-language Macao Daily, the government will also be announcing the number of confirmed Covid-19 cases on a daily basis once again.
The new mask recommendations take effect from 28 April, according to a translation of a government announcement issued in Chinese. While it is now "recommended" that masks be worn on public transport – instead of making them mandatory – their use is encouraged at "large gatherings, events or meetings, especially when people come from a wide range of sources and are highly mobile". 
Face coverings are also recommended for "other indoor venues". 
In addition, the guidelines say that those in charge of a venue or vehicle "shall decide whether to require entrants to wear masks by referring to the current epidemic situation, air circulation in the space, number and density of people, [and the] nature and duration of activities". 
If transport operators, venue managers and meeting organisers choose to be cautious, the city could face the prospect of a large-scale return to mask-wearing just as it opens its borders and hopes to lure international visitors for tourism and major events. 
The new moves also come as healthcare workers attempt to contain a wave of infections.
[See more: Health officials are denying suggestions that Macao is covering up its pandemic death toll]
As many as 900 people a day, presenting flu-like symptoms, are turning up at the emergency department of the Conde S. Januário Hospital, Macao Daily reports. In addition, two babies, both less than a year old, have tested positive for Covid-19 and been hospitalised.
Alvis Lo, director of the Health Bureau, told the paper that residents should exercise caution with borders open and a large influx of visitors expected for the Labour Day holiday. He urged people to wear masks where possible and keep up their Covid-19 vaccinations.
Besides recommending their use indoors, the new guidelines say that masks "should" be worn "when clusters of influenza-like illness appear in workplaces, nurseries, and non-higher education institutions".
Residents are also asked to take masks with them when they go out and to keep at least a two-week supply at home.
Exemptions continue to be given for outdoor spaces, for small children or those with breathing difficulties, and when eating and drinking.
There were 798 deaths recorded in Macao in January – reportedly an all-time monthly mortality high – following the scrapping of travel restrictions, the ending of Covid-19 mitigation protocols and the dropping of the Zero Covid policy.